Missions and Ministries
Dr. Ron Bosher's Mission and Not-For-Profit Work
In addition to providing outstanding cosmetic dentistry and restorative dentistry, Ron Bosher, D.D.S., F.A.G.D., also provides philanthropic dental services for communities in Texas and throughout the world. His not-for-profit work allows him to interact with patients on a personal level and to positively impact communities both near and far.
Philathropic and Missionary Organizations
---
Christina's Smile
---
Christina's Smile is a not-for-profit group that serves underprivileged children in the Dallas area. Dr. Bosher provides his expertise for this organization yearly in order to benefit children in his community.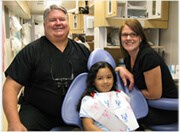 Hurricane Katrina Relief Efforts
---
With only 48 hours' notice, Dr. Bosher was asked to organize and lead a team of volunteer dentists for FEMA in the aftermath of Hurricane Katrina. He and this team provided services to victims of the hurricane who had been relocated to the Dallas County Convention Center. Dr. Bosher's services earned him a Special Service Award from the Dallas County Dental Society for his quick action in mobilizing a team of dental professionals.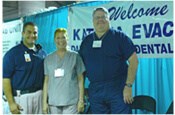 Medical Ministries International
---
Medical Ministries International (MMI) is a missionary organization that sends teams of dentists and physicians to countries with no access to medical treatment. Dr. Bosher's service to MMI is coordinated by Christ Church Plano, through which he frequently returns to his MMI project in Peru.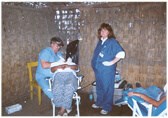 Young Life
---
Dr. Bosher has volunteered for and mentored young people through Young Life for many years. Young Life is a non-denominational ministry to high school students.
Contact the Practice of Ron Bosher, D.D.S., F.A.G.D.
---
We want our patients to understand that, to Dr. Bosher, dentistry is about more than just teeth; it is an opportunity for a dentist to communicate his care and concern to patients. Dr. Bosher makes every effort to communicate this compassion to patients who visit his practice as well as to those he meets through community outreach programs. If you would like to receive the level of care Dr. Bosher strives to provide, we welcome you to contact our cosmetic dentistry practice to schedule a consultation.