Remove Old Metal Fillings, Mckinney, Tx*
Procedure Details
This 50 year female patient has been a patient of Dr. Ron Bosher's for years. She knew the old dark, metal fillings would break down eventually. She continued in our hygiene recall department, getting regular dental examines and x-rays til it was evident it was time to replace these metal fillings with permanent restorations. Dr. Bosher used the latest in dental technology with 3D digital impressions to create two new all porcelain crowns in one appointment!
More
Removing Old Silver Fillings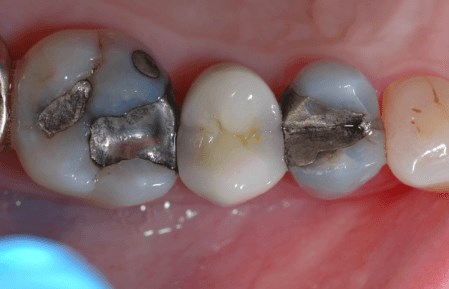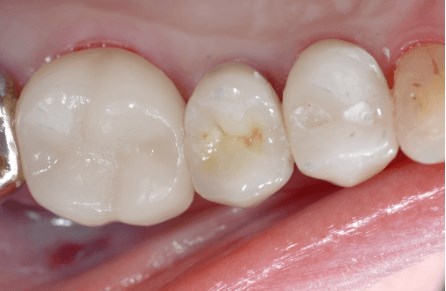 Lots of patients desire to remove the old metal fillings in their mouth. Dr. Ron Bosher was able to not only remove the old leaking metal fillings, but in one appointment created two new beautiful crowns. More
Many times patients seek our Plano Dental Office, 972-985-0005 ready to remove their old dark metal fillings, with either tooth-colored fillings or with an dental onlay or crown. Call us for a exmaine and consulation.
Location