Plano, TX cosmetic dentists, Dr. Ron Bosher and Dr. Tim Nguyen, offer dental bridges for patients missing a tooth. Teeth are made to support each other. If a tooth is missing, the other teeth will drift or move over time. This can lead to multiple problems, such as a decreased ability to chew food, TMJ joint pain, teeth migration and food traps. A dental bridge can replace missing teeth and give patients a complete, natural-looking smile. Dental bridges help to "bridge" the gap to replace missing teeth. Once they are placed, they cannot be removed. If patients are missing one or more teeth, they may benefit from a dental bridge.
Dental Bridges Reviews
"EXCELLENT AS ALWAYS - I WISH EVERYONE WENT TO PARKER WEST DENTAL - YOUR DENTAL WORRIES WOULD BE GONE!! I JUST CAN'T SAY ENOUGH WONDERFUL THINGS ABOUT DR. BOSHER AND DR. NGUYEN AND HIS ENTIRE STAFF!!!! WHAT A PRACTICE!"
- C.L. /
Demandforce /
Oct 09, 2019
"Yesterday was difficult, trying to remove a bridge and then eventually cutting it off but the doctor and his assistant were wonderful and very caring."
- M.M. /
Demandforce /
Sep 11, 2020
"Dr. Bosher just did two crowns and re-filled a filling that had a lot of decay underneath--no pain. He is always on the cutting edge of research that goes beyond your regular dentist. He collaborates with other doctors--ENT and endodonists to service his clients. I highly recommend.Office staff is great as well!!"
- A.H. /
Demandforce /
Dec 18, 2019
"The entire staff is so friendly and Dr Nguyen is so careful and explains everything in advance! He welcomes questions and makes certain that I'm comfortable! Best dental practice ever...hands down!"
- E.C. /
Demandforce /
Jun 05, 2020
"Doctor Tim Nguyen is AMAZING!! He is super nice and knowledgeable! The whole process was super easy and relaxing! Doc Nguyen and his assistant went above and beyond for me.. making sure I was still numb and not feeling any pain and that I was comfortable. Doc Nguyen really cares about his patients and really loves teeth! I can't wait to come see all of u again and I will definitely be referring my friends and family here! Thanks again!"
- M.T. /
Google /
Jun 10, 2020
Previous
Next
What are the Benefits of Dental Bridges?
There are many reasons people in Plano, TX choose dental bridges. These restorations are a safe and effective way to replace missing teeth so you can enjoy a beautiful smile. Our team is highly experienced in all aspects of dental bridge placement and ensures each patient receives the best possible care. Additional benefits of dental bridges include:
Improved function: Bridges restore your ability to chew food and speak clearly
Better aesthetics: A dental bridge can provide a natural-looking, complete smile
Prevent dental problems: Prevent the surrounding teeth from shifting and causing other issues
Durability: With proper care and regular visits to the dentist, bridges can last for many years
Am I a good candidate for dental bridges?
If you have missing teeth and are looking for a reliable and durable solution, dental bridges may be a suitable option for you. Dental bridges are custom-made prosthetic devices that bridge the gap created by missing teeth, restoring your smile and improving your bite. Good candidates for dental bridges typically have healthy teeth on either side of the gap to support the bridge. Additionally, candidates should have good oral health and be committed to maintaining proper oral hygiene practices. To determine if dental bridges are the right choice for you, it is best to schedule a consultation with our team to evaluate your specific needs and provide personalized treatment recommendations.
How does getting dental bridges work?
Before the dental bridge is placed, the adjacent teeth are reduced in size to accommodate for the thickness of the crown. We will take an optical laser scan of the patient's teeth using our advanced CAD/CAM technology to make a model that duplicates the mouth. With the model, the bridge is created. Patients will be given a temporary bridge while the model is being created. After the temporary bridge is removed, the new bridge will be placed with accuracy and bonded to the adjacent teeth. If necessary, the dentist can make adjustments to ensure patient comfort.
How much do dental bridges cost?
The average cost for a dental bridge ranges between $4,200 to $6,700 per tooth, depending on the materials used to make the bridge. Most dental insurance companies cover up to half the cost of a dental bridge. This depends on the coverage provided, which will be discussed during the treatment consultation.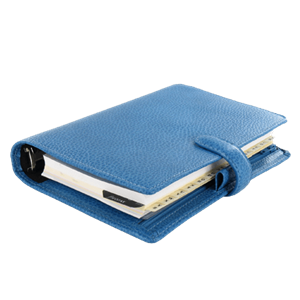 Plan Your Procedure
Average Cost

$4,200

-

$6,700

Average Procedure Time

1-2 Hours
Contact Us
Why should I get dental bridges?
When teeth are missing, other teeth will move over time and cause multiple problems for the patient. Patients may have a decreased ability to chew food, TMJ joint pain, teeth migration that affects the appearance of teeth and food traps that lead to bacterial build up and infection.
What are different types of bridges?
There are several types of materials that dental bridges can be made out of. Traditional fixed bridges can be made out of porcelain, porcelain to metal, zirconium, and even gold. Patients are encouraged to consult with the dentist to figure out which material works best for their aesthetic goals.
Are there any disadvantages to bridges?
Some disadvantages to getting dental bridges include limitations of what foods you can eat and increased sensitivity. Because the bridges fuse the entire implant together, you may not be able to floss.
How long will dental bridges last?
The longevity of dental bridges can vary depending on various factors such as oral hygiene practices, regular dental check-ups, and the materials used. On average, dental bridges can last between 5 to 15 years or even longer with proper care and maintenance, making them a durable and long-lasting solution for replacing missing teeth.
Related Procedures
Related Posts