Dr. Ron Bosher offers various alternatives for patients that desire implants to support a dental appliance. If all the teeth in one arch need to be extracted, a hybrid bridge can be made. This is sometimes called 'All-on-4" or "Teeth in a Day". This refers to removing all the teeth and placing a hybrid bridge during a single dental visit. Plano Hybrid Implant Specialist, Dr. Bosher, is part of a treatment team with one of the premier oral surgeons in Plano and prosthetics laboratory, which offers a level of experience not commonly found. This helps ensure the best patient experience and long-term result. This procedure offers a patient, who desires a non-removable appliance, with significantly less cost and a much shorter treatment time, while at the same time providing aesthetically pleasing functional results.
Hybrid Implants Reviews
"Absolutely fabulous......this is the most gentile and caring dentist I have ever seen. It is obvious that he has a deep dedication for what he does and for his patients. I cannot believe I was lucky enough to find him!!!!"
- B.G. /
Demandforce /
Apr 30, 2018
"Everyone here is great!"
- D.B. /
Demandforce /
Dec 04, 2019
"Everyone was very friendly and made me feel comfortable about the job I have to get done."
- J.C. /
Demandforce /
Sep 22, 2020
"Having dental work can be a pleasure with Dr. Ron Bosher and his entire staff. I know that I am in the best of hands for all of my dental needs. I have no worries. Dr. B keeps up with the latest techniques and research in all facets of dentistry and he has a long time reputation as being a great leader in his own industry."
- C.L. /
Demandforce /
Mar 27, 2019
"Inspired genius!"
- R.K. /
Demandforce /
Jun 03, 2020
Previous
Next
During the initial appointment, the dentist will spend time with you to understand your long-term goals and the best treatment option available to you. If a hybrid bridge is selected, the dentist will do an exam to see if you are you a candidate for this procedure. Impressions are then made of the mouth so that the hybrid bridge can be made prior to surgery. During surgery, the teeth are extracted and implants are strategically placed. Finally, the hybrid bridge is attached. Since the fee is not determined by the number of implants placed, more than four implants are placed in each arch in most cases. This provides additional support which better ensures lasting success. Some benefits of a hybrid bridge include:
Eliminates the need for bone grafting and its cost
Is less expensive than multiple individual implant placement
Offers a much shorter healing and treatment time
Provides natural looking and long-lasting results
In addition, patients never experience the discomfort or embarrassment of being without teeth. The dentist can determine your candidacy during a comprehensive consultation and see if immediate function dental implants are an option. Although not all patients are able to receive this revolutionary treatment, Dr. Bosher is skilled in the use of several different implant techniques and can best prescribe the best treatment options.
The cost of a hybrid bridge is usually $25,000 per arch, which includes all the extractions, all of the necessary implants (not just 4), the initial hybrid bridge, the final hybrid bridge and all necessary follow-ups appointments.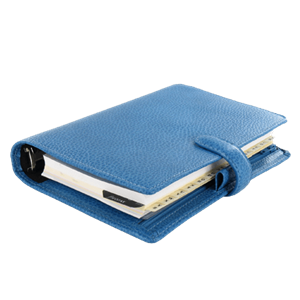 Plan Your Procedure
Average Cost

Up to

$25,000

Average Procedure Time

Varies

Procedure Recovery Location

Out-Patient
Contact Us
The nature of this procedure requires IV sedation. This ensures that our patients are as comfortable as possible during this lengthy procedure. Our patients often remark that they experienced much less discomfort than they expected in the following days after the procedure.
"All-on-4", "Hybrid Bridge", and "Hybrid Denture" are all synonymous. In fact, "fixed, detachable, hybrid denture" is a better way to describe this procedure:
It is fixed - cannot be removed by the patient; like a bridge
It is detachable - by a dentist
Hybrid denture - it is made with denture teeth and resin
In some cases, dental insurance may cover a portion of the cost for dental implants. This is generally the case with patients who have experienced trauma or who have a genetic defect. We encourage our patients to discuss their dental implant benefits with their insurance providers prior to the procedure to understand their coverage.
Any individual missing a tooth, or many teeth, may be a candidate for dental implants. Candidates for a hybrid bridge usually have multiple teeth that are failing. This can be due to trauma, decay, or a genetic disorder.
Related Procedures
Related Posts