Cosmetic dentists, Dr. Ron Bosher and Dr. Tim Nguyen, offers Plano area patients a solution to fix and replace missing teeth. Implant-retained bridges are similar to implant-retained crowns, except instead of replacing one tooth, this procedure replaces multiple missing teeth. Bridges are very common in dentistry for replacing multiple teeth. During this particular procedure, however, the new teeth are supported by implants, rather than by nearby teeth. Plano Implant-Retained Bridge Specialists, Dr. Ron Bosher and Dr. Tim Nguyen, recommend this as a good alternative for patients who put pressure on their teeth, clench or grind their teeth. An implant-retained bridge is securely attached to the implants through custom abutments all fabricated by digital CAD/CAM dentistry. The latest advances in dental technology create stunning outcomes for patients, resulting in a pretty smile and healthy teeth.
Implant-Retained Bridges Reviews
"Having a lot of dental work done threw my life. Searching for a dentist that isn't looking for you to come back after your work is completed to do it again or this is temporary. He And the staff are amazing! I truly dislike dentist.. I feel like the light at the end of a long tunnel is getting closer. Looking forward to a great smile and piece of mind!!"
- M.R. /
Demandforce /
Jun 27, 2016
"Very professional and very caring."
- N.T. /
Demandforce /
Aug 26, 2021
"My husband and I have been a patient of Dr. Bosher's for 12+ years. I've recommended everyone I know to him. He, by far, is the most professional, knowledgeable, kindness dentist we have every worked with, and I can't imagine ever going to anyone else. He always conservative and will only suggest dental work when necessary. His staff is amazing and it's like going in and visiting family. It's the first dentist office that we've ever gone to that we don't dread going to. Our oldest child is finally old enough to start seeing him and we will now make the transition from pediatric dentistry to him - no doubt she will love him too. I'd highly recommend him. Can't imagine a better dentist in the metroplex!!!!!"
- D.C. /
Google /
Mar 04, 2016
"Fabulous Super Dentist and staff. Incredibly organized and efficient. Passion and sincerity are hall marks of the office and the experience."
- R.K. /
Yelp /
Feb 14, 2017
"Dr Bosher I wanted to take this opportunity to give you my warmest thanks and appreciation. Your staff is AMAZING!! So few doctors take the time to allow their patients to get to know them. Even fewer take the time to get to know their patients. I can not tell you what an impact that had on both of us. It was refreshing to have someone willing to develop a personalized relationship with us before sticking their hands in our mouths. It is so wonderful to have people that will work as a team with their patients and loved one's to accomplish a goal. When we got home my husband smiled at me and said, " I am so excited about getting my teeth fixed!" His second statement was "We have found a dentist for life!" You have had little interactions with my husband but please be assured, There is no greater compliment he can give. Dr Bosher, and Staff, with my whole heart I say THANK YOU, THANK YOU, THANK YOU!"
- S.B. /
Google /
Oct 03, 2012
Previous
Next
Implants are made of titanium, and this is the first of several steps of this procedure process. First, the implants will be surgically placed directly into the jawbone. This stage takes the longest as it usually requires several months, if not longer, for the implants to settle and for nearby tissue to heal. The dentist will ensure that the implant has integrated into the jawbone before proceeding to the next phase. The dentist will then use the CAD/CAM technology to design and fabricate custom abutments, which will attach to the implants, and the final bridge. This is all delivered to the patient at the same time without any need for additional impressions or appointments. The entire process usually takes about five months after the implants are placed. Implant-retained bridges are considered an effective restorative dental option for replacing multiple teeth and providing healthy, natural-looking teeth.
The cost for this procedure will vary depending on the nature of the procedure. This entails how much surgery is needed, if bone grafting was necessary, etc. For cases where the process did not have any additional surgical considerations, the average runs about $3,900 per tooth. In some cases, dental insurance may cover a portion of this cost. Our billing coordinator will work to ensure that all coverage is explained during the consultation process.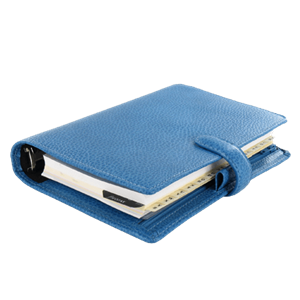 Plan Your Procedure
Average Cost

$3,900

-

$8,000

Average Procedure Time

Varies

Procedure Recovery Location

Out-Patient
Contact Us
Implant-Retained Bridges FAQs
While both of these are good options, the dentist prefers the screw-retained method. First, the screw-retained option makes it easier to remove the crown should a repair be needed. In addition, it eliminates any cement to be left around the implant, which can cause complications. While technically harder to do, the screwed-retained crowned is our preferred technique.
After placement of the implant, it will need to cleaned daily to remove any plaque and build-up. Like natural teeth, the porcelain bridges have the potential to discolor, fracture and require maintenance every 10 years.
With any surgery, there is always the chance for risk of infection or bleeding after the procedure. In some cases, the implant may fail to integrate. The surgeon will go over these risks prior to surgery. In addition, Dr. Bosher and his staff will discuss proper maintenance and care of the dental work for lasting results.
Custom or Stock Abutments?
Premade abutments or "stock" abutments have no place in a highly demanding aesthetic practice. There are a number of disadvantages to using a stock abutment, and many times the aesthetic results can be compromised. All of the abutments made by the dentist are custom so that our patients can have the most optimal outcome possible.
Related Posts