What are Implant-Retained Bridges?
Cosmetic dentists, Dr. Ron Bosher and Dr. Tim Nguyen, offers Plano area patients a solution to fix and replace missing teeth. Implant-retained bridges are similar to implant-retained crowns, except instead of replacing one tooth, this procedure replaces multiple missing teeth. Bridges are very common in dentistry for replacing multiple teeth. During this particular procedure, however, the new teeth are supported by implants, rather than by nearby teeth. Plano Implant-Retained Bridge Specialists, Dr. Ron Bosher and Dr. Tim Nguyen, recommend this as a good alternative for patients who put pressure on their teeth, clench or grind their teeth. An implant-retained bridge is securely attached to the implants through custom abutments all fabricated by digital CAD/CAM dentistry. The latest advances in dental technology create stunning outcomes for patients, resulting in a pretty smile and healthy teeth.
Implant-Retained Bridges Reviews
"Dr. Nguyen provided a uniques solution for my dental needs. Working with an oral surgen, Dr. Nguyen devised a program which allowed me to keep the cosmetic look I requested through the entire process. Without his creative approach, I would have been forced to accept one of the less attrractive options. I strongly recommend you seek his services if the options presented to you are not satisfactory."
- R.L. /
Google /
Mar 18, 2021
"Dr. Wynn is absolutely amazing! He is kind and patient. The best dentist I have ever been to."
- M.K. /
Demandforce /
May 10, 2019
"Having dental work can be a pleasure with Dr. Ron Bosher and his entire staff. I know that I am in the best of hands for all of my dental needs. I have no worries. Dr. B keeps up with the latest techniques and research in all facets of dentistry and he has a long time reputation as being a great leader in his own industry."
- C.L. /
Demandforce /
Mar 27, 2019
"Having been in the dental field as an Orthodontic Assistant for 25 years, it is of extreme importance to know I have outstanding dental care for me and my family. Upon moving to the DFW area, I found just that at Parker West Dental Associates. From their office being state of the art, to top notch knowledge and expertise care, to the most friendliest and welcoming Dentist and Team, you just know that you are receiving the best of care. They make you feel like family. Thank you Dr Nguyen and team for taking such good care of me and my family!!"
- R. /
Google /
May 20, 2019
"Dr Bosher has always been a joy to see and a blessing to visit with. His professional character is only surpassed by his fantastic personality."
- R.V. /
Demandforce /
Sep 17, 2019
Previous
Next
What should I expect with implant-retained dentures?
Implants are made of titanium, and this is the first of several steps of this procedure process. First, the implants will be surgically placed directly into the jawbone. This stage takes the longest as it usually requires several months, if not longer, for the implants to settle and for nearby tissue to heal. The dentist will ensure that the implant has integrated into the jawbone before proceeding to the next phase. The dentist will then use the CAD/CAM technology to design and fabricate custom abutments, which will attach to the implants, and the final bridge. This is all delivered to the patient at the same time without any need for additional impressions or appointments. The entire process usually takes about five months after the implants are placed. Implant-retained bridges are considered an effective restorative dental option for replacing multiple teeth and providing healthy, natural-looking teeth.
How much do implant-retained dentures cost?
The cost for this procedure will vary depending on the nature of the procedure. This entails how much surgery is needed, if bone grafting was necessary, etc. For cases where the process did not have any additional surgical considerations, the average runs about $3,900 per tooth. In some cases, dental insurance may cover a portion of this cost. Our billing coordinator will work to ensure that all coverage is explained during the consultation process.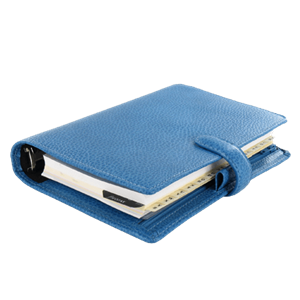 Plan Your Procedure
Average Cost

$3,900

-

$8,000

Average Procedure Time

Varies

Procedure Recovery Location

Out-Patient
Contact Us
Implant-Retained Bridges FAQ
Screw or cement?
While both of these are good options, the dentist prefers the screw-retained method. First, the screw-retained option makes it easier to remove the crown should a repair be needed. In addition, it eliminates any cement to be left around the implant, which can cause complications. While technically harder to do, the screwed-retained crowned is our preferred technique.
Post-procedure care?
After placement of the implant, it will need to cleaned daily to remove any plaque and build-up. Like natural teeth, the porcelain bridges have the potential to discolor, fracture and require maintenance every 10 years.
Any risks?
With any surgery, there is always the chance for risk of infection or bleeding after the procedure. In some cases, the implant may fail to integrate. The surgeon will go over these risks prior to surgery. In addition, Dr. Bosher and his staff will discuss proper maintenance and care of the dental work for lasting results.
Custom or stock abutments?
Premade abutments or "stock" abutments have no place in a highly demanding aesthetic practice. There are a number of disadvantages to using a stock abutment, and many times the aesthetic results can be compromised. All of the abutments made by the dentist are custom so that our patients can have the most optimal outcome possible.
Related Posts