Implant Supported Bridge, Dallas, Tx*
Procedure Details
This patient came to Dr. Ron Bosher because she was having pain in the upper left side of her mouth. Decay was detected under the patient's existing bridge that was over 25 years old. After removing the bridge, we discovered the decay was so extensive that the two supporting teeth could not be saved. After discussing with the patient, who wanted a non-removable option, we created a implant supported bridge.
More
Implant Supported Bridge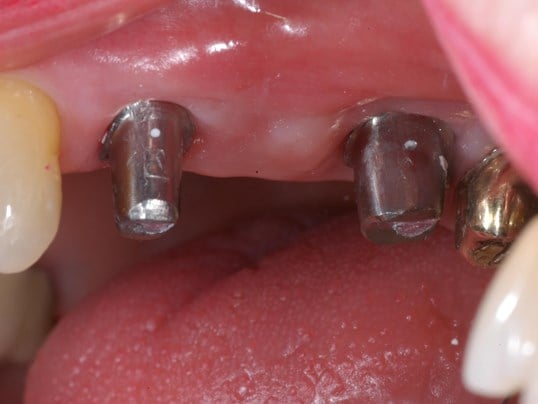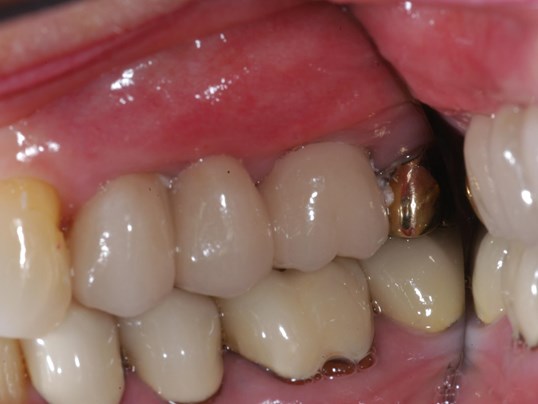 The left photo shows the implants replacing the existing teeth. The right shows her new bridge permanently cemented. More
Different view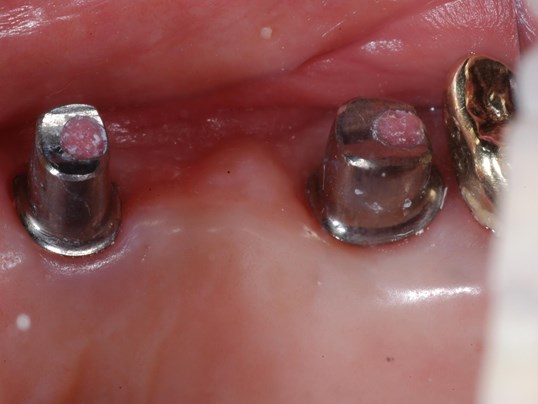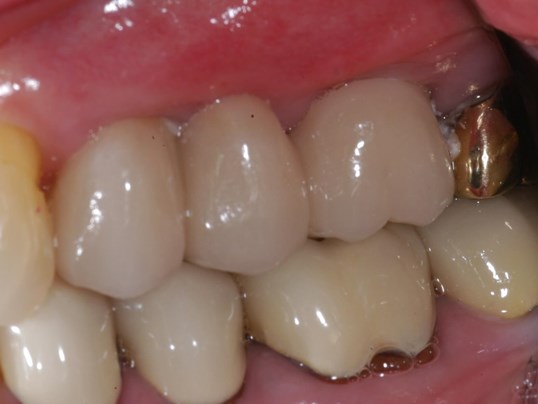 Here is an alternative view of the implants and bridge. More
The patient's new bridge looks and functions just like her natural teeth.
Location