At the Plano, TX cosmetic dentistry office of Dr. Ron Bosher and Dr. Tim Nguyen, we understand the connection between dental health and overall health, which is why we offer a range of dental health care options. By building long-term relationships with our patients, we get to know their needs and are better able to help them maintain beautiful, healthy smiles. Through routine annual professional examinations we help to ensure that our patients keep their teeth and gums healthy for a lifetime. During routine dental exams and consultations, Dr. Bosher and Dr. Nguyen inspect the patient's teeth, gums, jaw and bones to evaluate their overall oral health and hygiene. They check for signs of tooth or root decay and gum or bone disease. Dental exams help dentists detect any oral problems during the early stages when they are most treatable.
Dental Examinations Reviews
"Dr. B and his staff are excellent. He doesn't just fix your teeth, he helps you avoid future visits via preventive care education. He has the patient's best interest as his priority at all times and it shows. Thanks doc!"
- D.M. /
Google /
Jul 24, 2015
"Dr. Bosher and his staff are the warmest, kindest and most knowledgeable dental professionals I have ever known! Before finding Dr. Bosher, I feared going to the dentist because of childhood bad experiences, however, now I am so excited to go and see everyone and oh, yes, the dental part - almost always the least amount of pain with the most amount of excellent results. Thank you, doc and staff, for being the best at what you do and making my experience enjoyable! Bless you!"
- D.S. /
Google /
Mar 31, 2016
"Had my first visit with Dr. Tim Nguyen today. The office and staff were wonderful (the chairs insanely comfortable), but most importantly Dr. Nguyen took his time to explain everything happening during my visit and he carried out his work with a gentle hand. This will be my new dental office!"
- M.S. /
Google /
Sep 01, 2016
"Best Dentist in the metro."
- S.O. /
Demandforce /
Oct 19, 2016
"With a broken tooth and exposed nerve, the compassion of the staff and Dr. Bosher took the worst and made it much, much better! And after my dental surgery yesterday to have the tooth removed and the post inserted for my implant, both Dr. Bosher's and Dr. Sherry's office sent flowers to me. For me, this is a first! Thank you to both Drs and their staff for being so compassionate and serving my immediate needs!"
- K.C. /
Demandforce /
Oct 19, 2016
Previous
Next
A dental exam begins with the dentist or dental hygienist evaluating the patient's overall dental health. This includes dental X-rays, which may entail one or a combination of digital, traditional or DIAGNOdent X-rays. These images will allow the dentist to get a detailed visual of the inside of the mouth to check for decay, chips, breaks, gum disease, and other issues that may need to be addressed. After the examination, a professional cleaning generally takes places where the dental hygienist will remove any stains and deposits on the patient's teeth and recommend proper brushing and cleaning techniques. Patients should also address any concerns or questions they have with our staff during the exam.
The average cost of a dental exam ranges between $100 and $300, depending on the specific type of diagnostic X-ray used. However, most dental insurance companies cover up to 100% of the cost at least once per year as part of preventative care. Patients should talk to their insurance provider to determine their coverage policy.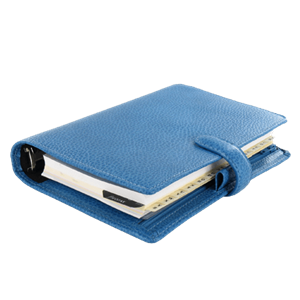 Plan Your Procedure
Average Cost

$100

-

$300

Average Procedure Time

Varies

Procedure Recovery Location

Out-Patient
Contact Us
Dental Consultations FAQs
Adults should schedule dental exams annually. During this appointment, X-rays and a full scan of the mouth are included. We recommend a professional cleaning every six months to maintain good oral health.
Signs of Periodontal Disease?
Statistics show that as many as three out of every four adults suffer from some form of periodontal (gum) disease. Periodontal disease is an infection of the gum tissues that, if not treated, can lead to tooth loss. We check for signs of periodontal disease during your regular examinations at our cosmetic dentistry practice. If we find infection, the dentist will recommend a course of treatment, which may include antibiotic medications, deep cleanings, and nonsurgical periodontal treatment.
Oral hygiene is very important during pregnancy. The body changes to prepare for a baby and increases hormone levels, which can elevate the risk of dental problems. Most common during the first trimester, patients experience pregnancy gingivitis, a temporary condition where patients have swollen, bleeding, red and tender gums. Serious stages of gum disease have also been found to cause low birth weight and prematurity.
Related Procedures
Related Posts