At our Plano, TX cosmetic dentistry practice, helping patients maintain beautiful, healthy smiles is our number one priority. Unfortunately, many patients suffer from chipped, decayed, damaged, or discolored teeth. For these patients, Dr. Ron Bosher and Dr. Tim Nguyen offer a number of restorative dentistry options. One of these options is a dental crown. A dental crown is a porcelain restoration that is placed over the entire surface of a tooth in order to restore strength to the affected area, and mask damage such as chips, cracks, or stains. Unlike veneers, which are bonded to the front of the teeth, dental crowns completely encase the tooth. This not only protects the tooth from further damage, but also provides an aesthetically pleasing look. Made of a strong porcelain material, dental crowns mimic the properties of natural teeth, in appearance and function.
What are the benefits of dental crowns?
At Parker West Dental Associates, we understand the self-consciousness and dysfunction of missing or chipped teeth. We offer dental crowns as an option for our Plano, TX patients who are looking to enjoy a number of benefits from their procedure, including:
Increased comfort and ease of speaking, chewing, and smiling
Simple, customized procedure that requires minimal recovery
Restored function and appearance of teeth and smile
Long-lasting results that will keep you content for years to come
Dental Crowns Reviews
"Dr. Nguyen is the greatest dentist that I've ever had. I am 30 years old and have had my fair share of dentists, and no one compares. Dr. Nguyen is extremely intelligent and patient when it comes to describing the issue and taking care of the problem. He's been so helpful in my understanding of what's wrong with my prior dental care and how to improve. Dr. Nguyen has put in 4 crowns and done about 9 cavities. In addition to receiving excellent care, I've gained proper brushing and flossing knowledge for preventative care. But it's not just him, the entire staff at Parker West Dental Associates is terrific. Dana is an amazing dental hygienist, very delicate and comforting when it comes to the scrapping. Sandi and Jana are always so nice and welcoming at the front desk, and very helpful and accommodating when it comes to insurance and paying the bills."
- D.G. /
Google /
Mar 29, 2021
"Everyone at Parker West Dental is so welcoming, friendly, and professional. It's like you're spending time with friends who care for you and do everything they can to make you comfortable. Regardless of what you need done, the staff is extremely competent. After having a new crown seated and being fitted fir a second crown all in one appointment, I didn't have any discomfort. Both the new and temporary crown fit perfectly!"
- L.Z. /
Demandforce /
May 07, 2021
"Friendly and kind staff. Dr. Nguyen is fantastic. I highly recommend him. If you are looking for a dental home that offers alk the necessary services for a healthy mouth, and you also want innovative and creative solutions to design the most beautiful smile possible, look no more!"
- D.W. /
Demandforce /
Jun 03, 2021
"Love the staff here! They're all friendly and professional. You also have your own room and TV for cleanings, so it feels very socially distanced."
- H.N. /
Google /
Jul 31, 2021
"Dr. Nguyen provided a uniques solution for my dental needs. Working with an oral surgen, Dr. Nguyen devised a program which allowed me to keep the cosmetic look I requested through the entire process. Without his creative approach, I would have been forced to accept one of the less attrractive options. I strongly recommend you seek his services if the options presented to you are not satisfactory."
- R.L. /
Google /
Mar 18, 2021
Previous
Next
Do I Need a Dental Crown?
Plano, TX women and men may need to have a crown placed to repair several dental conditions and to restore proper function and cosmetic appeal to a tooth. The most common reasons for needing a dental crown procedure are:
Teeth that are fractured or cracked
Eroded or worn teeth
Misshapen or deeply stained teeth
Significant areas of decay
Teeth with large, damaged fillings
Teeth that have received a root canal
Tooth replacement with a dental bridge
To finish a single dental implant
At Parker West Dental Associates, a crown can be used for the back and front teeth and may be made of high-grade ceramic or other aesthetic materials, porcelain with a metal base, or a precious metal (like gold). Our qualified dental team can take a look at your tooth and help you determine the best type of dental crown for your personal oral health needs and cosmetic preferences.
How are Dental Crowns Installed?
The process of placing dental crowns requires several steps. First, we begin preparing the tooth, which involves eliminating any existing decay and any old filling, as well as a small amount of enamel to make room for the crown. Then, the dentist uses 3-D imaging with a laser scanner in order to get accurate representation of the preparation. Usually, the porcelain crown is designed and made while the patient waits, then bonded in place. The entire procedure can be completed in about 2 hours. Making the crown the same day eliminates the need for the patient to return for a second appointment and having to wear a temporary crown for 2 to 3 weeks. At times, a tooth may have certain needs that requires the crown be made in the laboratory with other materials, which cannot be milled in the office. With the dentist's experience, he knows what materials and technique is best for each individual situation.
What is Estimated Cost of a Dental CrowN?
A dental crown's materials and treatment can cost between $1,400-$1,600 per tooth. Dental insurance generally covers a portion of this cost. Our billing coordinator will work with the patient and the insurance to determine the appropriate coverage.
What are the benefits of Dental Crowns?
Dental crowns offer several benefits for patients who have teeth that have been weakened by decay or trauma. For individuals who are unhappy with the appearance of their teeth due to chips, cracks, or stains, dental crowns are an effective way to mask those imperfections. Today's dental crowns are made of porcelain, which is both strong and natural-looking.
What Material Options are There?
Dental crowns can be made of several materials including porcelain, zirconium, porcelain fused to metal, and gold. Patients are encouraged to discuss the options with the dentist to determine the best crown material for their specific needs and aesthetic goals.
Just like real teeth, dental crowns can last a long time with a good hygiene routine. With proper care, dental crowns can last up to 15 or 20 years.
Do I need a Root Canal before Getting a Crown?
Not all patients will require a root canal before getting a dental crown. However, in some cases, endodontic work will be required before placing a crown into its final position. If the tooth shows continued signs of pain to hot, cold and/or pressure, a root canal may be recommended.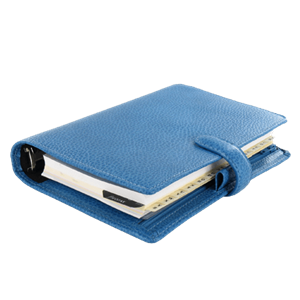 Plan Your Procedure
Average Cost

$1,400

-

$1,600

Average Procedure Time

1-2 Hours

Procedure Recovery Location

Out-Patient
Contact Us
Restore Teeth with Natural-Looking Crowns
Decay, cracked teeth, and other dental problems may be best treated with a custom crown at our Plano, TX practice. A crown can help protect your tooth from additional damage while regaining optimal oral function and an improved aesthetic appearance. Contact Parker West Dental Associates to book an appointment with Dr. Bosher or Dr. Nguyen and determine if a dental crown or another solution is best for your oral health.
Related Posts