For areas of dental decay and damage that need more coverage than a regular tooth-colored filling, but aren't large enough to need a full crown, dental onlays can be perfect. Dental onlays are used on the chewing surface of the tooth (also called the cusp) or on the rounded edges in the center of the tooth. Dental onlays can be custom-made with a variety of materials (including metal, porcelain, and composite resin) to fit and match the patient's natural teeth. Restorative and cosmetic dentists, Dr. Ron Bosher and Dr. Tim Nguyen offer dental onlays (sometimes known as direct or indirect fillings) for patient's at their Plano office.
What are the benefits of dental onlays?
Dental onlays provide our Plano, TX patients with a number of functional and aesthetic benefits, including:
Customized fit and material
Blends in with your natural teeth
Assist with chewing and speech
Protects the natural tooth beneath from further rapid decay or disease
Dental Onlays Reviews
"Dr Bosher is the Best!!"
- R.C. /
Demandforce /
Feb 27, 2019
"My experience yesterday was splendid, as always. Dr. Bosher is the soul of tender care and has become good friend, as well. The entire staff is also wonderful, gracious, genuinely helpful. I came away feeling cared for and cared about. A+ in every way."
- A. /
Demandforce /
Apr 10, 2018
"Awesome . . . as always!"
- R.R. /
Demandforce /
Dec 12, 2019
"Having been in the dental field as an Orthodontic Assistant for 25 years, it is of extreme importance to know I have outstanding dental care for me and my family. Upon moving to the DFW area, I found just that at Parker West Dental Associates. From their office being state of the art, to top notch knowledge and expertise care, to the most friendliest and welcoming Dentist and Team, you just know that you are receiving the best of care. They make you feel like family. Thank you Dr Nguyen and team for taking such good care of me and my family!!"
- R. /
Google /
May 20, 2019
"Dr Bosher has always been a joy to see and a blessing to visit with. His professional character is only surpassed by his fantastic personality."
- R.V. /
Demandforce /
Sep 17, 2019
Previous
Next
Am I a Candidate for Dental Onlays?
A dental onlay is a fantastic choice when you've got a chipped tooth or a large cavity that's too big to get filled, but does not require the entire protection of a crown. At your examination, Dr. Nguyen may examine your digital x-rays to determine if an onlay is the ideal treatment for your needs. If an onlay is selected, he will explain the available materials that will best meet your requirements. In order to be a good candidate for a dental onlay, it's important to note that you will need to have a sufficient amount of healthy tooth surface left, so the onlay can be successfully placed.
What can I Expect with getting dental onlays?
A direct dental onlay can usually be completed in one visit with the restoration custom-made in the dentist's office after the decay has been cleaned and impressions are taken. Indirect fillings take at least two visits: one to have the decay cleaned and impressions made and a second once the onlay has returned from the dental laboratory so the dentist can place, fit, and bond the restoration.
How much do dental onlays cost?
A dental onlay may cost between $350 and $1,500, depending on the size and material of the restoration. Dental insurance may cover some or all of the cost, so our office will determine each patient's coverage and out-of-pocket costs.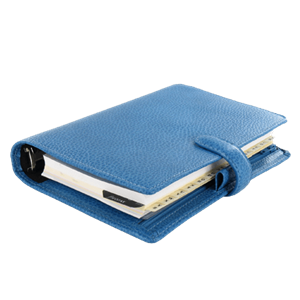 Filling, onlay, or crown?
If an area of decay is discovered during a patient's dental exam, the dentist will cover their options, including tooth-colored fillings, dental onlays, and crowns. Based on the patient's needs, the dentist will determine the best treatment plan and schedule the procedure.
Dental onlay home care?
A properly fitted and bonded dental onlay should last for several years with proper care. Patients should brush the restoration with a normal toothbrush and toothpaste at least twice a day to keep the onlay clean. Professional dental cleanings twice a year and annual dental exams are also recommended so the dentist can check the wear of the restoration and determine when it needs to be replaced.