What is teeth whitening with Day White®?
When it comes to appearances, having bright, white teeth can help you look young, vibrant, and healthy. Unfortunately, there are many things, such as staining agents and daily habits that can inhibit you from having your brightest smile. Plano cosmetic dentist Dr. Tim Nguyen, offers various teeth whitening treatments to enhance and create a beautiful smile without extensive dental work. Teeth whitening treatments have quickly become one of the most popular cosmetic dentistry procedures today. Dr. Nguyen will work with you to learn what method of teeth whitening will be the most effective, and provide the best results.
Am I a candidate for professional teeth whitening?
When debating the advantages and disadvantages of professional vs. store-bought whitening solutions, you should consider what you are really attempting to achieve. If your smile has been white your entire life and just recently is starting to yellow, an over-the-counter product might produce temporary results. If your teeth have darker stains, you might be a perfect candidate to receive professional-strength, in-office teeth whitening at Parker West Dental Associates in Plano, TX. If you want home touch-ups, Dr. Nguyen may also offer at-home customized trays which are compatible with our whitening solutions for maintenance.
KoR Whitening is a new teeth whitening solution offering patients the opportunity to get professional results from their own home. KoR Whitening provides exceptional design paired with high-potency gels capable of amazing results.
Widely recognized as the world's most effective teeth whitening system, KoR offers cost-effective solutions from phenomenal home whitening for average patients, to astonishing treatment of tetracycline cases and everything in-between. Click on the Link below to check out KoR's website.
Philips Zoom! Whitening in our Plano, TX office can whiten teeth as much as eight shades in less than an hour. It is a safe and effective solution that can be customized for each patient based on their goals, concerns, and needs. With Philips Zoom, you can choose from in-office chair side or take-home professional and custom whitening trays.
Teeth Whitening Reviews
"I am so very happy I found Dr. Bosher & Dr. Nguyen and their staff. From the moment you walk into their office, you are greeted by the friendliest, nicest employees you would ever want to meet....then, you get to work with the Doctors and their assistants that make you feel like you are their very favorite patient....and even more than that,they do an excellent job!!! What could be better!!!"
- M.B. /
Demandforce /
Dec 13, 2018
"Friendly and kind staff. Dr. Nguyen is fantastic. I highly recommend him. If you are looking for a dental home that offers alk the necessary services for a healthy mouth, and you also want innovative and creative solutions to design the most beautiful smile possible, look no more!"
- D.W. /
Demandforce /
Jun 03, 2021
"Undoubtedly, the BEST dental practice I've ever experienced. Dr. Bosher and his staff are kind, compassionate and make me feel at ease, which has not been the case at other dental offices. My husband and I are blessed to have found Parker West Dental!!!"
- S.F. /
Demandforce /
Dec 20, 2018
"You will not find a better practice than Parker West Dental Associates! Dr. Nguyen, Dr. Bosher, their dental assistants and front office staff are simply the best! Experts in their field and always warm and friendly! We have found our forever dental home."
- D.E. /
Google /
Oct 06, 2020
"I have been a patient at this office for several years and started seeing Dr. Nguyen about three year ago when he joined the group. I have had extensive dental work in the past including braces and TMJ surgery, so I am incredibly picky when selecting dental health professionals. This group has become like family to me. Laurie is the most thorough (and sweetest) dental hygienist and Dr. Nguyen is quite possibly the best dentist I know. They are both involved in local dental organizations and constantly seeking educational opportunities on the most cutting-edge dental practices. The office staff is also fabulous, especially Jana. Love, love, love my Parker West Dental Family!"
- R.G. /
Google /
Mar 22, 2019
Previous
Next
What should I expect from treatment?
Teeth whitening is available in two separate concentrations, which the dentist or hygienist will recommend, based on the patient's specific cosmetic goals. For optimal results, patients are expected to wear their mouth tray for 30 minutes per day. Doing so can dramatically brighten the teeth. Many patients experience brighter, whiter results within just 10 days. KoR-Day whitening trays are custom-fit for each patient, reducing the chances of irritation. The tray also protects the gums from exposure to the whitening gel and ensures that each tooth receives treatment, not just the front teeth. This is vital to providing all-over brightening and natural-looking results.
What happens after teeth whitening?
Following either session, you may experience some sensitivity to cold or hot food, but this typically dissipates within a couple days. Just like all dental procedures, routine dental exams by Dr. Nguyen are highly recommended and essential to preserving results. These examinations will check for everything from gum tissue health and the state of each tooth. When the main procedure is finished, we typically suggest coming back for touch-ups a few times annually, in addition to bi-annual cleanings that will benefit your oral wellbeing. Bear in mind that just because your teeth are white doesn't necessarily indicate that they're in perfect health. That is why regular examinations are important. You'll also be provided specific instructions regarding what food should and should not be consumed in the future, for example coffee and red wine.
How much does teeth whitening cost?
The cost for teeth whitening will vary depending how much staining is present on the teeth, as well as the amount of whitening the patient desires. The average cost for this procedure runs between $250-$1,500.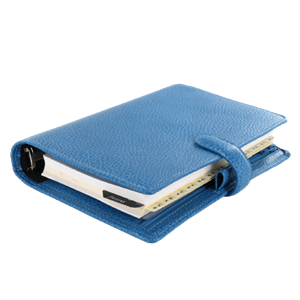 Plan Your Procedure
Average Cost

$250

-

$1,500

Average Procedure Time

30 Minutes per Day

Procedure Recovery Location

Out-Patient
Contact Us
What are the Benefits of Teeth Whitening?
One of the benefits of this method of teeth whitening, and one of the reasons we use it at our Plano, TX practice, is the active ingredients: ACP, potassium nitrate, and fluoride. These elements are proven to reduce sensitivity and keep the teeth strong during the whitening process. Rather than break down the enamel, ACP provides added strength.
How long until I reach my Optimal Results?
While whitening results vary, most patients can see their best results within a couple of weeks. Typically, patients with stains caused by antibiotics will not see completely white results.
Can I get teeth whitening with Previous Dental Work?
The bleach solution only works on a natural tooth, which means it will not whiten any previous dental work, such as crowns, caps, veneers, bridges, bonding, fillings, dentures, or cavities.
Does teeth whitening treatment prevent future staining?
A good oral hygiene regimen and regular visits to the dentist will keep your teeth bright and shiny. Patients who just had their teeth whitened should avoid staining foods, such as coffee, alcohol, and sugars. Patients should also avoid smoking.
Related Procedures
Refresh your smile today!
Here at Parker West Dental Associates, we want our patients to love their smiles as much as we do. Teeth whitening is a safe, quick, and effective procedure that can increase your confidence in your smile. Call our Plano, TX office to see about setting up a teeth whitening consultation appointment with Dr. Nguyen today.
Related Posts