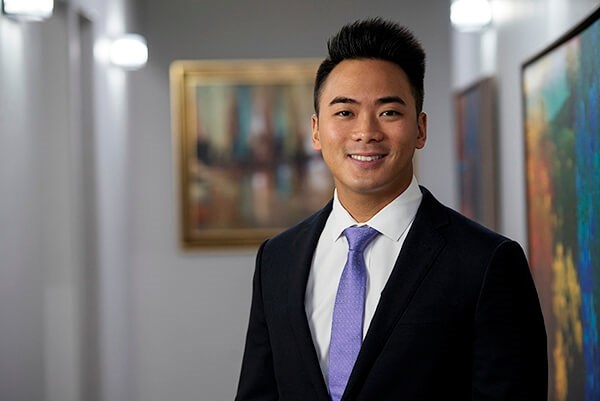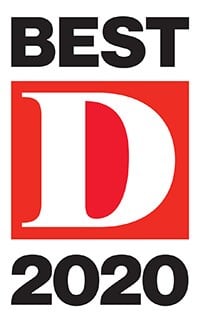 Dr. Tim Nguyen, DMD, FAGD, specializes in general, restorative and cosmetic dentistry for patients in Plano, TX and the entire North Dallas community. Dr. Nguyen and Parker West Dental Associates serve the greater North Dallas and Plano areas. After completing dental school and a residency program, Dr. Nguyen took advanced training on the latest technology and treatments associated with restorative and cosmetic dentistry. Dr. Nguyen has a special interest in family, cosmetic, and restorative dentistry using advanced technology.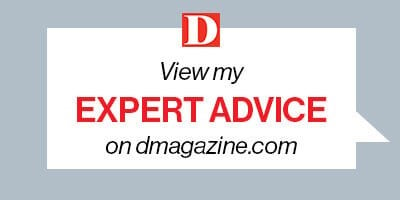 The abiding mission of Dr. Tim Nguyen is to provide patients with excellence in care and to partner with experienced professionals who share their unwavering high standards in patient care. Dr. Nguyen has spent a lot of time training with the advanced dental equipment at our Plano Dental Clinic, so he is able to perform laser cavity detection during dental exams, create convenient one-day crowns, and Cadent iTero for better dental restorations.
"We are thrilled to have found a like-minded professional such as Dr. Nguyen. Along with his experience and professional manner, Dr. Nguyen contributes a youthful energy and excellent patient care skills." -Dr. Ron Bosher
Some of Dr. Nguyen's specialties include:
Implant Dentistry (Single Tooth, Bridges, and Dentures)
Cosmetic Dentistry (Teeth Whitening, Bonding, Tooth-Colored Fillings, Veneers)
Restoration Dentistry (Crowns, Bridges, Root Canals)
General Dentistry (Exams, Cleanings, Gum Treatments)
Dr. Nguyen, a Dallas native, attended Jesuit College Preparatory School in North Dallas, graduated from the University of Kansas with a degree in Human Biology, and then he earned his Doctorate of Dental Medicine (DMD) from Tufts School of Dental Medicine in Boston, Massachusetts. Dr. Nguyen also completed additional training in an Advanced Education in General Dentistry (AEGD) Residency Program at Lutheran Medical Center in Flagstaff, Arizona following dental school. Dr. Nguyen has obtained fellowship into the Academy of General Dentistry.
When working with patients, Dr. Nguyen takes the time to establish a good working relationship. His goal is that his patients are comfortable with their treatment plan, have the opportunity to ask questions, and have an understanding of the process moving forward. Dr. Nguyen believes that understanding builds trust, and trust in patients is of the utmost importance.
Dallas County Dental Society
Texas Dental Association
American Dental Education Association
Fellow of The Academy of General Dentistry
Dallas Study Club, affiliate of the international Seattle Study Club
Faculty Club - Spear Education

2021, 2020, 2019, 2018: Texas Monthly, "Super Dentist"
2021, 2020, 2019, 2018: D Magazine, "Best Dentist" in the category of Cosmetic Dentist
2021, 2020, 2019, 2018: D Magazine, Ask the Expert - Category Dental Implants
2021 D Magazine's "Face of" Cosmetic Dentistry
In his free time, Dr. Nguyen enjoys traveling both here and abroad, live music, and anything involving the water (especially water sports like paddle boarding and fishing). Dr. Nguyen is a big fan of the Kansas Jayhawks! Rock Chalk!
Reviews
"The staff is lovely. Dr Bosher takes him time and is kind. This office goes the extra mile. They insure you have the best care. "
A.M.
Yellowpages
"I have been going to Dr. Bosher for 15 years now and my mom has been going to him for about 20+. I know everyone thinks *their* dentist is great but here's why you should see Dr. B: *Uses the latest technologies to give you the most updated dental care. Many times this involves LESS pain...and I've had tons of dental work so trust me on this one... *VERY GENTAL. At one point I had to have about 12-15 shots in my gums in the same visit and he took great care of me, making sure I didn't feel them as much as possible and gave me a solution to use when the Novocaine wore off for the soreness *Great cosmetic dentist. I had previously gone to another dentist and local "rockstar" orthodontist who both totally ruined what was a great set of teeth. Dr. Bosher repaired everything and not only gave me a wonderful smile that I get tons of compliments on but boosted my self esteem. His expertise is unparalleled. *Wonderful staff. Everyone that works here is friendly, helpful and takes the same great care of you that Dr. B does. Overall, Dr. B is really funny, friendly and a wonderful general & cosmetic dentist. I can't recommend him and his staff enough. Note: I moved to San Francisco almost 2 years ago and I still use Dr. B as my dentist...I just make appointments when I come home for a visit. I refuse to get another dentist unless I have to!"
K.M.
Yelp
"It was my first visit to Dr. Bosher. I've traveled around a good bit and I've gotta say, he's my favorite dentist of all time and his staff is equally enjoyable! Here is my very short list of the things I loved about Dr. Bosher:1. They are passionate about what they do. You can just tell that this is a group that cares about delivering the best possible, including cutting edge technology, to their patients.2. When I had my cavities filled, the experience was 180 degrees better than the only other time I've had cavities filled. I felt no pain, very little anxiety, and even laughed because of their neighborly beside-manner.3. The office operates efficiently, but as a patient, I never felt like I was part of the assembly line. 4. It's the little things. I'm in the operation chair, and I notice, it's giving me a massage while I'm having my teeth filled!5. Friendly good people."
A.R.
Google
"Dr. Bosher was recommended by my oral surgeon, who also sees Dr. Bosher. He is fabulous; on the cutting edge of dentistry, gentle, compassionate, and funny. He's a perfectionist, and I need that in a dentist, having had many implants and crowns and a previous dentist that was not so good. He is committed to doing the best for his patients and is a pleasure to see each time. I am an ethicist and I commend his standards of ethical business practice as well as his excellence in dentistry."
M.S.
Google
"This was my first time seeing Dr. Bosher. I was impressed by the time he took with every step of the procedure to insure that he was doing the best job possible. He and his assistant, Lisa, were both very detail oriented and concerned with accuracy. Lisa is the best at taking impressions of anyone I have ever experienced. I felt no soreness or pain after the procedure. Overall I am very impressed with Dr. Bosher and Lisa."
S.F.
Demandforce
Related Posts