Periodontal disease affects close to 75% of most adults in some way. Otherwise known as gum disease, this condition is an infection of the gum tissues and if not treated, can lead to further infection and possible tooth loss. Plano, TX cosmetic dentists, Dr. Ron Bosher and Dr. Tim Nguyen, offer periodontal treatment for patients that show early signs of gum disease. He offers all the latest techniques of nonsurgical periodontal therapy. One of the most recent advancements in this technique is using the diode laser. This can reduce the need for surgical treatment to restore the gingiva to their best condition possible.
Periodontal Treatment Reviews
"I can't name who is the best because everyone is so professional and attentive that I will not be fair. The best place you can go and I'm so glad that my orthodontist recommended it when I was struggling with my former dentist."
- Y.R. /
Demandforce /
Nov 23, 2017
"I got here recommended by my orthodontics Dr Glenn Cohen who had set the expectations bar for me very high. He is a wonderful doctor and I understand now why he suggested this office. They are amazing, the staff, the place, the flexibility, etc. I can't name all of them because I can't keep up with name, Jana, Sandy, Laurie, Dana & Dr Nguyen are wonderful. My last appointment was a deep cleaning the day before Thanksgiving and Laurie came to the office just for me because iot was her day off so I am really, really happy with you all."
- Y.R. /
Google /
Nov 27, 2017
"Excellent care as always"
- F.W. /
Demandforce /
Mar 20, 2019
"I had a *major* procedure done yesterday and Dr. Bosher and his dental assistant made it as pleasant as is possible with little pain, comforting words (sometimes humorous) during the procedure, and finishing in reasonable time. I trust Dr. Bosher completely and know that I am in good hands (literally) for any work that needs to be done."
- D.S. /
Demandforce /
Aug 30, 2018
"Just a few words to thank you Dr. Tim Nguyen and your team for your professionalism, dedication and enthusiasm during my recent visits on my teeth and gums to your office.Laurie, your dental hygienist is wonderful! She will be proud of me when she sees my result the next time I see her. Your dental assistant and you are awesome. Both of you worked on my two old crowns for two hours. I was very nervous at the beginning of my appointment. I don?t like taking shots! There was no discomfort at all when you gave me the shot. I appreciate your personal call that evening to check on how I was doing. Your office is very clean, elegant.Such a commitment to patient care is to be commended."
- P.N. /
Google /
Jul 31, 2017
Previous
Next
Signs of Periodontal Disease
Some of the common signs of periodontal disease include:
Gums that are red, puffy, and tender
Gums that bleed during flossing and brushing
Gums that have pulled away from the teeth
Teeth that are loose or have shifted
Persistent bad breath or a bad taste in the mouth
During routine dental examinations, both the dentist and his assistant and hygienist will check for signs of periodontal disease. If we find infection, the dentist will recommend a course of treatment, which may include antibiotic medications, deep cleanings, and nonsurgical periodontal treatment as well. We will set up a treatment regimen to help restore health to your teeth and gums.
The goal of periodontal treatment is to restore the health of the gum and to thoroughly clean the pockets around the teeth. Patients who have early signs of gum disease will be treated conservatively in the initial stages with scaling (which is a tool that removes tarter and plaque from the tooth near the gum line), and root planing (which creates a smoother root surface). The dentist may also use local antibiotic chips placed under the gums to help with inflammation. This prevents the need for systemic antibiotics and its side effects. Patients with more serious signs of gum disease may need further treatment, which may entail:
Gum Pocket Removal/Reduction Surgery
Soft Tissue Grafts
Gum Lift Surgery
Bone Grafting
Tooth Restoration
Periodontal disease can sneak up on you quickly if you do not adhere to a healthy, regular oral hygiene routine. Our cosmetic dentist office recommends the following measures to help keep your gums healthy and reduce the risk of periodontal disease:
Get annual examinations and regular professional cleanings
Use a soft-edge toothbrush and brush twice a day, while gently massaging the gums
Floss everyday
Use a mouthwash or special mouth rinse per our recommendation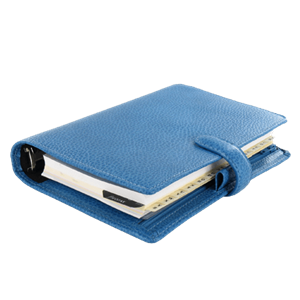 Plan Your Procedure
Average Procedure Time

Varies

Procedure Recovery Location

Out-Patient
Contact Us
Related Procedures
Related Posts