Plano, TX Man Has a Smile Makeover for Failing Crowns & Veneers from Bruxism*
Procedure Details
This patient came to our office in Plano, TX with failing veneers that he had placed several years before at another dental office. Not complaining about the work the previous cosmetic dentist performed, he explained that his over bite and bruxism deteriorated the quality of the work. His veneers were well made, but the constant teeth grinding and clinching took its toll on his restorations. Dr. Ron Bosher was ready for the challenge of revising his previous dental work. He opened up the patient's bite so that he no longer had an overbite, which allowed adequate room for the new porcelain crowns and veneers. He loves the new, bright white smile! We also made impressions of his mouth so that we could have a custom night guard made for him to wear at night while he sleeps to ward off the damaging teeth grinding he does while asleep. Today, John still his new crowns and veneers are still look and function like normal, healthy teeth. Using the night guard really helped John keep from damaging his hand-crafted crowns and veneers.
More
Results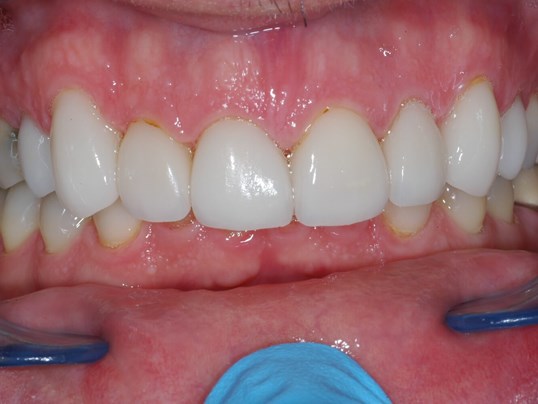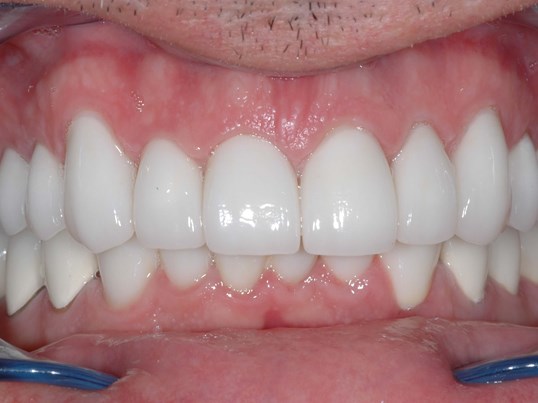 This patient now not only has a beautiful smile, but his new bite allows adequate room for all the restorations. More
Closer Look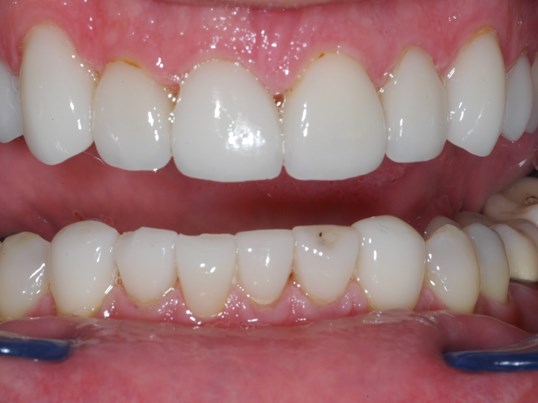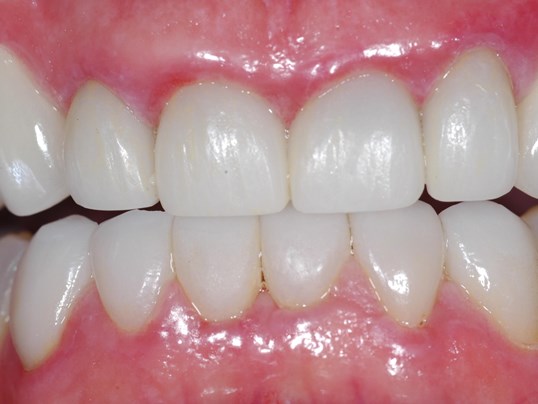 When the bite is over closed, it decreases the amount of space for the restoration resulting in a thinner, weaker crowns or veneers. Also, with John being a teeth clincher and grinder at night, the previous restorations quickly failed, and we corrected this with a custom-made night guard. John faithfully wears it every night to protect his smile makeover. More
Revise Your Smile With Us
We provide smile makeovers and full mouth restorations for many people throughout the course of the year, and all come to us seeking solutions for different levels of complexity, and their own unique problems to solve. Dr. Bosher excepts those cases even when they are difficult and challenging. He knows the finished product will be rewarding for the patient as his level of expertise, training, and years of experience will all assure a good result. If you would like to have a consultation with Dr. Ron Bosher, please call and schedule a completely private consultation today.
Location