For a comprehensive dental exam, digital X-rays show the inner tooth, gum, and jawbone to reveal problems that are not visible to the naked eye. Cosmetic and restorative dentists Dr. Ron Bosher and Dr. Tim Nguyen use digital X-rays at their Plano dental practice to get a clearer picture of every patient's dental health during dental examinations. Digital X-rays, also known as digital radiographs, can show developing problems like cavities, impacted teeth, cysts, and other problems that if caught early, allow the most treatment options for the patient. Unlike the film dental X-rays used in the past, digital dental X-rays can be taken quickly, with lower radiation exposure, and viewed immediately.
Digital X-Rays Reviews
"Dr. Nguyen was recommended to me by Dr. Tamara Jones, DDS, MSD of Willow Bend Orthodontics. The office is convenient to my home, the appointment scheduling process was contactless and seamless, and the staff was very welcoming upon arrival. But that's not all..... I have NEVER gone to any doctor's office where I got to meet the Dr. before the exam. This was very unique and a definite customer retainer element for me. Dr. Nguyen introduced himself and gave a high level overview of my profile, answered a few questions and thanked me for choosing his office, all before he examined me. This was proof that he reviewed my profile and had already gotten information from my Orthodontist prior to my arrival. I spent the majority of my visit with the Dental Hygienist, Laurie, who was very informative, patient and pleasant. Not to mention she did an awesome job on my first cleaning. Finally Dr. Nguyen performed my exam, provided some recommendations to begin my treatment plan, answered a few questions and I was out in no time. My first experience with Parker West Dental was great and I look forward to a long lasting relationship with them to keep my teeth healthy and my smile brighter. I recommend you give them a try if you're seeking a new dentist. Based on my experience, I don't believe you'll be regret it."
- R.C. /
Google /
Mar 03, 2021
"They are the most careful and thorough dentist office I've ever been to."
- A. /
Demandforce /
Apr 06, 2021
"Friendly and kind staff. Dr. Nguyen is fantastic. I highly recommend him. If you are looking for a dental home that offers alk the necessary services for a healthy mouth, and you also want innovative and creative solutions to design the most beautiful smile possible, look no more!"
- D.W. /
Demandforce /
Jun 03, 2021
"Love the staff here! They're all friendly and professional. You also have your own room and TV for cleanings, so it feels very socially distanced."
- H.N. /
Google /
Jul 31, 2021
"Couldn't be happier with the time and care I have been given. On the scale from one to ten he is definitely way off the chart higher!!!!!!!"
- S.C. /
Google /
Mar 18, 2021
Previous
Next
Digital X-rays are typically taken at least once a year during the patient's dental examination so the dentist can assess the overall health of the mouth. The digital X-rays are usually taken by the dental hygienist or assistant in about 5 - 10 minutes. The sensor is placed in different parts of the patient's mouth before the X-ray is aimed and turned on. A panoramic X-ray may also be taken with a machine that scans the patient's teeth, gums, and jawbone. The digital X-rays are quickly uploaded to the patient's file and available for the dentist to assess and review with the patient.
Digital X-rays are considered a preventative dental procedure, so the cost is usually covered by dental insurance as part of the annual dental exam. Our office will help each patient determine their individual coverage and any personal costs. For patients paying out-of-pocket, a single digital x-ray costs from $25 - $150 or a full-mouth series for around $250.
The digital X-ray images can be viewed almost instantly by the dentist during their dental exam. The dentist will assess the images and discuss any developing concern or current problems that need to be treated. The dentist can easily pull up past digital X-rays of the patient's mouth to compare any noticeable changes in the teeth, gums, and bone.
All patients are covered with a lead apron while their digital X-rays are being taken to protect them from the minimal radiation. If you are breastfeeding, currently pregnant, or possibly pregnant, please inform your dentist and dental hygienist before digital X-rays are taken so special precautions can be arranged for added safety. Modern digital X-rays produce significantly less radiation than traditional film X-rays, but patients should still follow all safety protocols.
A standard set of digital X-rays will show all of the patient's teeth, but a panoramic X-ray may be taken to show the full length of the tooth as well as the gums, jawbone, and sinuses. The dentist will discuss what X-rays are recommended for each patient during their visit.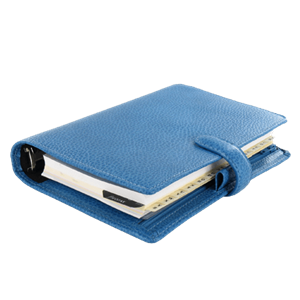 Related Posts