For a comprehensive dental exam, digital X-rays show the inner tooth, gum, and jawbone to reveal problems that are not visible to the naked eye. Cosmetic and restorative dentists Dr. Ron Bosher and Dr. Tim Nguyen use digital X-rays at their Plano dental practice to get a clearer picture of every patient's dental health during dental examinations. Digital X-rays, also known as digital radiographs, can show developing problems like cavities, impacted teeth, cysts, and other problems that if caught early, allow the most treatment options for the patient. Unlike the film dental X-rays used in the past, digital dental X-rays can be taken quickly, with lower radiation exposure, and viewed immediately.
Digital X-Rays Reviews
"I'm very impressed with Dr. Bosher's knowledge & all the newest innovations he has for his patients. "
- T. /
Yellowpages /
Jul 24, 2013
"Very impressed - I'm very impressed with Dr. Bosher's knowledge & all the newest innovations he has for his patients."
- T.Y. /
Insiderpages /
Jul 23, 2013
"So I love my dentist and the staff. I go to for all my teeth needs Dr. Nguyen and I had a few. The staff there is amazing especially Jana. She greets you at the door and makes your uneasiness melt away.  Who really wants to be in the dentist on a regular basis. They are professional, funny and relatable.  They also referred me to a great oral surgeon(Dr. Sherry) when I needed it. The follow up and customer service is the best I have ever had.  Plus, Dr. Nguyen dress like he is out of GQ magazine. Ha Need to update the business and add his name on the yelp site. Can't say enough things about the entire staff at this office."
- T.S. /
Yelp /
Dec 01, 2018
"At age 86, I have been to a lot of dentist. If I rated my experience, I would place this office in the top 2 percent."
- G.W. /
Demandforce /
Feb 27, 2019
"I had a crown put on and as usual the work was excellent. There was no pain and the quality of the work was the best."
- L.L. /
Demandforce /
Feb 27, 2019
Previous
Next
Digital X-rays are typically taken at least once a year during the patient's dental examination so the dentist can assess the overall health of the mouth. The digital X-rays are usually taken by the dental hygienist or assistant in about 5 - 10 minutes. The sensor is placed in different parts of the patient's mouth before the X-ray is aimed and turned on. A panoramic X-ray may also be taken with a machine that scans the patient's teeth, gums, and jawbone. The digital X-rays are quickly uploaded to the patient's file and available for the dentist to assess and review with the patient.
Digital X-rays are considered a preventative dental procedure, so the cost is usually covered by dental insurance as part of the annual dental exam. Our office will help each patient determine their individual coverage and any personal costs. For patients paying out-of-pocket, a single digital x-ray costs from $25 - $150 or a full-mouth series for around $250.
The digital X-ray images can be viewed almost instantly by the dentist during their dental exam. The dentist will assess the images and discuss any developing concern or current problems that need to be treated. The dentist can easily pull up past digital X-rays of the patient's mouth to compare any noticeable changes in the teeth, gums, and bone.
All patients are covered with a lead apron while their digital X-rays are being taken to protect them from the minimal radiation. If you are breastfeeding, currently pregnant, or possibly pregnant, please inform your dentist and dental hygienist before digital X-rays are taken so special precautions can be arranged for added safety. Modern digital X-rays produce significantly less radiation than traditional film X-rays, but patients should still follow all safety protocols.
A standard set of digital X-rays will show all of the patient's teeth, but a panoramic X-ray may be taken to show the full length of the tooth as well as the gums, jawbone, and sinuses. The dentist will discuss what X-rays are recommended for each patient during their visit.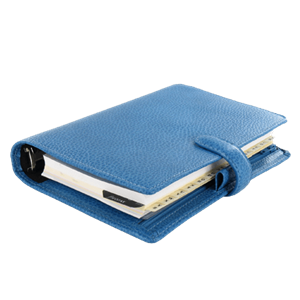 Related Posts