Obtain a Better-Looking Smile With Preventative Dentistry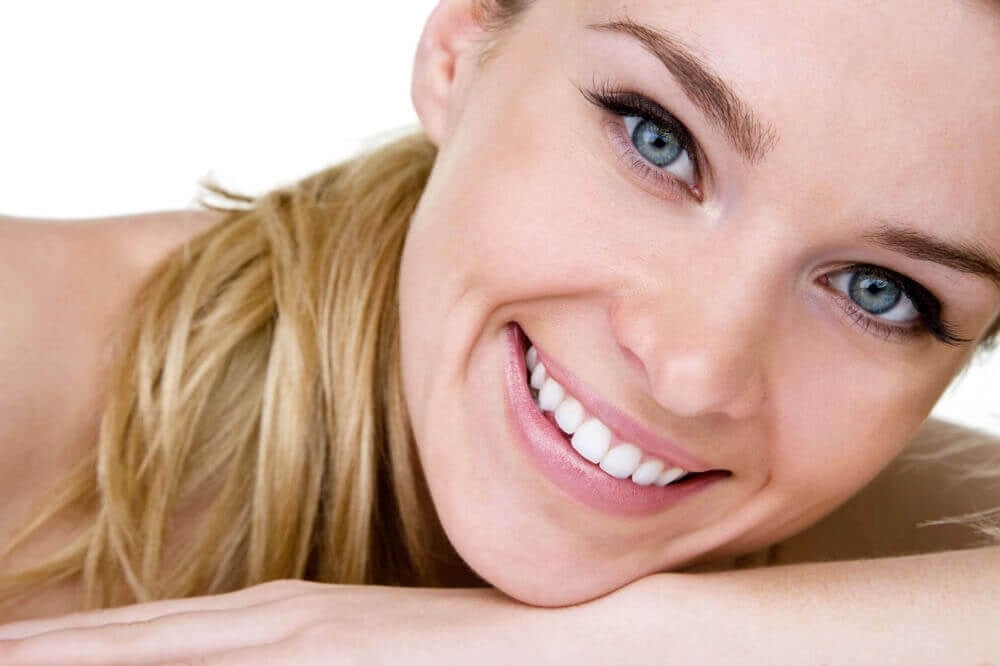 Visiting the dentist regularly is one of the best ways to protect yourself from experiencing such dental issues as tooth decay, gum disease, and even oral cancer. Twice-annual dental cleanings and checkups are also a great way to keep your teeth looking and functioning their best. However, there are also things that patients in Plano, TX can and should do at home to maintain their oral health and prevent future dental conditions from developing.
The experienced dentists at Parker West Dental are proponents of preventive dentistry, which focuses largely on keeping your teeth and gums as clean and healthy as possible. Along with their team of highly trained dental hygienists, they work closely with patients to educate them about what steps they should include in their daily dental routine now in order to avoid complex dental problems in the future. Read on to discover this helpful advice and ensure that your smile stays stunning.
Brush and floss each day
Although this should go without saying, the importance of these basic hygiene practices cannot be stressed enough. It is essential to oral health to brush the teeth at least two times daily with a toothpaste that contains fluoride. Either a manual or electric toothbrush should be used for a least two minutes as light pressure is applied. Moving the brush across the teeth and gum line in small circles is often the best technique to use. It's also important to swap out your toothbrush (or, for electric models, the brush head) every three months or sooner if the bristles appear worn out.
Flossing at least once daily is also an important part of a good oral home care routine. Not only is flossing effective for removing trapped food particles as well as plaque from between the teeth, but it also helps keep the gums healthy. Are you unsure whether you're using the right flossing technique? The dentists and hygienists at Parker West Dental in Plano, TX can demonstrate this for you. They may also recommend that you rinse with an antibacterial mouthwash to help further protect the teeth from decay-causing plaque and acids as well as to freshen your breath.
Be careful what you eat
Not only can your diet affect your waistline but it may also impact the health of your teeth. It's common knowledge that sticky, sugary foods and beverages, such as candy, soda, and juice, promote the growth of bacteria in your mouth. This may cause cavities to develop. It's best to limit the amount of sugar and processed foods that you consume whenever you're able to do so. After sweet treats are enjoyed, be sure to rinse your mouth thoroughly or brush your teeth as soon as possible. On the flip side, consuming crunchy snacks like celery as well as drinking fluoridated tap water can actually work to remove bacteria that have built up on your teeth.
Schedule oral health exams
An important aspect of preventive dentistry is being able to spot decay, disease, and other conditions before they prompt pain and require extensive treatment. Be sure to visit the dentists at Parker West Dental on a routine basis so that a comprehensive oral health examination can be performed. During this appointment, x-rays and other diagnostic tools may be used to check your teeth and gums as well as the health of your jawbone. Any issues that are detected will be explained to you by the dentist and treatment options may be recommended to improve your oral health. If symptoms of oral cancer are discovered, you may be referred to a specialist who can biopsy the area and recommend treatment. While it may not seem like a big deal to skip routine dental visits, these exams are extremely beneficial and should not be avoided.
Correct conditions promptly
If the dentist discovers a dental issue or condition that requires attention, be sure to schedule an appointment sooner rather than later and have the problem fixed. It's important to remember that the majority of dental issues don't heal themselves. By ignoring a diagnosis or putting off treatment, it's likely that the condition will continue to worsen and require more invasive and pricey treatment options later.
Get your teeth professionally cleaned
Proper brushing and flossing are critical to maintaining the health of your teeth and gums, as well as helping to prevent serious dental and general health conditions from developing. However, it can't compare to the benefits associated with having your teeth cleaned twice each year by the professional hygienists at Parker West Dental in Plano, TX. During a routine cleaning, special tools are used to remove plaque and tartar buildup from the enamel of your teeth, especially in spaces that are difficult or impossible to reach at home with your toothbrush. This is effective in helping to prevent the development of cavities and gum disease. Your teeth will also be polished to remove stains and brighten the appearance of your smile. Following your cleaning, the hygienist may discuss with you any areas of excess buildup that were observed so that you can pay extra attention to those while brushing and flossing your teeth daily.
Don't forgo fluoride
You may recall as a child having visited the dentist and receiving fluoride treatments at the end of your regular cleaning. This helped to strengthen and protect the enamel of your teeth as they were developing. However, you may be surprised to learn that some adults are also candidates for fluoride treatments, especially those who reside in cities that don't add it to their drinking water as well. Likewise, men and women who prefer bottled water versus tap water may need additional fluoride. Be sure to ask the dentists at Parker West Dental whether you may benefit from these treatments.
Take control of your dental health
As the saying goes, "An ounce of prevention is worth a pound of cure." That most certainly applies to your oral health. By following a few easy steps as part of your at-home dental routine, you may be able to prevent a host of conditions that can potentially damage your teeth and gums, as well as impact the appearance of your smile. Schedule an exam with the dentists at Parker West Dental in Plano, TX and learn what you can do to keep your teeth and gums looking and functioning their best.