What Are Implant-retained Dentures?
It is difficult to enjoy life to the fullest when you are missing teeth. A full set of strong, stable teeth is essential to eating, speaking, and smiling. Missing teeth can negatively impact your appearance as well as your self-confidence. Dentures are designed to replace a full arch of missing teeth. Unlike traditional dentures, implant-supported dentures will not slip out of place, or cover the roof of the patient's mouth. Implant-supported dentures allow men and women to fully enjoy the taste and texture of food, and enunciate when speaking without the risk of the dentures slipping out of place. At your initial consultation, Plano Implant-Retained Denture Specialists, Dr. Ron Bosher and Dr. Tim Nguyen, will discuss the options available, and help determine an appropriate treatment plan to attain the best results.
Implant-Retained Dentures Reviews
"Everyone was very friendly and made me feel comfortable about the job I have to get done."
- J.C. /
Demandforce /
Sep 22, 2020
"Dr. Bosher, Dr. Nguyen, and their wonderful staff, make going to the dentist an enjoyable experience!"
- M.Z. /
Demandforce /
Jul 24, 2019
"Absolutely fabulous......this is the most gentile and caring dentist I have ever seen. It is obvious that he has a deep dedication for what he does and for his patients. I cannot believe I was lucky enough to find him!!!!"
- B.G. /
Demandforce /
Apr 30, 2018
"Inspired genius!"
- R.K. /
Demandforce /
Jun 03, 2020
"Having dental work can be a pleasure with Dr. Ron Bosher and his entire staff. I know that I am in the best of hands for all of my dental needs. I have no worries. Dr. B keeps up with the latest techniques and research in all facets of dentistry and he has a long time reputation as being a great leader in his own industry."
- C.L. /
Demandforce /
Mar 27, 2019
Previous
Next
What Are the Benefits of Implant-Retained Dentures?
If traditional dentures aren't a permanent-enough solution for your oral health or you don't want to manage the upkeep that accompanies partial or full removable dentures, implant-retained dentures installed at Parker West Dental Associates by Dr. Bosher or Dr. Nguyen could be an ideal choice. Benefits of implant-supported dentures at our Plano, TX office include:
Replacing teeth with a long-lasting solution
Prolonging the health of the jawbone
Obtaining a healthy, vibrant smile
Eating without being concerned about traditional denture adhesives or maintenance
Improving speaking ability
Boosting confidence and self-esteem
Do I qualify for implant-retained dentures?
You may be curious about implant dentures at Parker West Dental Associates if you are currently wearing removable dentures or if you need dentures to replace most of your teeth. Unlike removable dentures, implant dentures don't need adhesives or soaking. Implant dentures have fewer restrictions compared to removable dentures, and implanted dentures can be brushed just like natural teeth. The implanted post mimics the natural roots of your teeth, so your gums and jawbone are less likely to become weak. During your appointment, Team will examine the health of your mouth to determine if your gums and jaw are strong enough to bond with the dental implants. If needed, gum and/or bone grafting may be performed to fortify specific areas before the posts are implanted.
Implant retained dentures are a procedure that takes place in several phases. The process begins when the dentist takes impressions and a 3-D scan of the mouth. During a consultation with the oral surgeon, a treatment plan is mapped out to attain the best position for the implants. During the surgical appointment, the implants are placed, as well as the new denture. Once the implants have solidified, usually 4-5 months later, the dentist refits the denture and attaches them to the implants to ensure they fit properly and are secure. The entire implant retained denture process could take 6-8 months or longer to complete.
What is recovery like from implant-retained dentures?
Implant-supported dentures should be cared for like natural teeth with regular brushing, flossing, and mouthwash. You should go to yearly exams and cleanings at Parker West Dental Associates to have the fit and wear of your implants and dentures assessed. With the proper care, implant-supported dentures can last many years. Team can help you decide when your implant-supported dentures should be replaced or repaired.
How much do implant-retained dentures cost?
The average cost for implant retained dentures is between $3,900-$8,000 per arch, plus implants. Dental insurance may cover a portion of this cost. We will discuss payment options and cover all insurance benefits with you during the treatment consultation.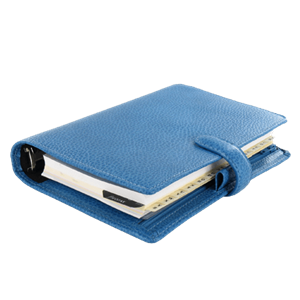 Plan Your Procedure
Average Cost

$3,900

-

$8,000

Average Procedure Time

1-2 Hours

Procedure Recovery Location

Out-Patient
Contact Us
Implant-Retained Dentures FAQ
Should I get Implants or Regular Dentures?
While regular dental dentures are still used today, dental implants provide not only an outcome that is more aesthetically appealing, but better in terms of functionality. Implants are titanium posts that are surgically inserted into the jawbone. They provide a sturdy anchor for prosthetic restorations such as crowns, dentures and bridges. Dental implants also provide the benefit of preventing bone atrophy that can occur in the jaw following tooth loss.
Yes, the FDA approved implant-retained dentures in 2002. They were tested for safety through a variety of field tests before being approved. Dentists have been using implant-retained dentures for years without any health issues.
As patients grow older, the shape of the mouth and gums changed. Dentures typically last between 5 and 10 years before being replaced. If patients with dentures adhere to routine dental examinations, the dentist will be able to identify any denture problems before they become a serious issue.
With a highly skilled dentist, patients can achieve a natural looking smile. Implant-retained dentures will not be noticeably artificial. Most patients are beyond satisfied with the beautiful results.
Implant dentures give you back your smile and allow you to eat and talk without worry. If you want to enjoy confidence in the stability in your dentures, contact Parker West Dental Associates to make your appointment at our Plano, TX location. Tim Nguyen can help you get an attractive smile that feels natural and stable.
Related Procedures
Related Posts