Plano Area Man Has Decayed Teeth Removed; Gets Implant Dentures - Hybrid Bridge*
Procedure Details
Our patient came to our Plano, TX dental office with several problems, including loose teeth, tooth decay, and a loss of tooth stability. After evaluating our patient's mouth and oral health, it was decided that the placement of a hybrid bridge was the best plan of action. This procedure removes the permanent teeth, which are cracked, broken, discolored, and/or loose, and replaces them with a permanent set of implant dentures that are placed within the bone for a long-term result. His new smile is white, his teeth are straight and even, and he can rest assured knowing that because the implants/dentures are not removable, he can live his life as normal as possible....and, with a handsome, healthy smile too! Our patient was very happy with his results and we were too!
More
Full Smile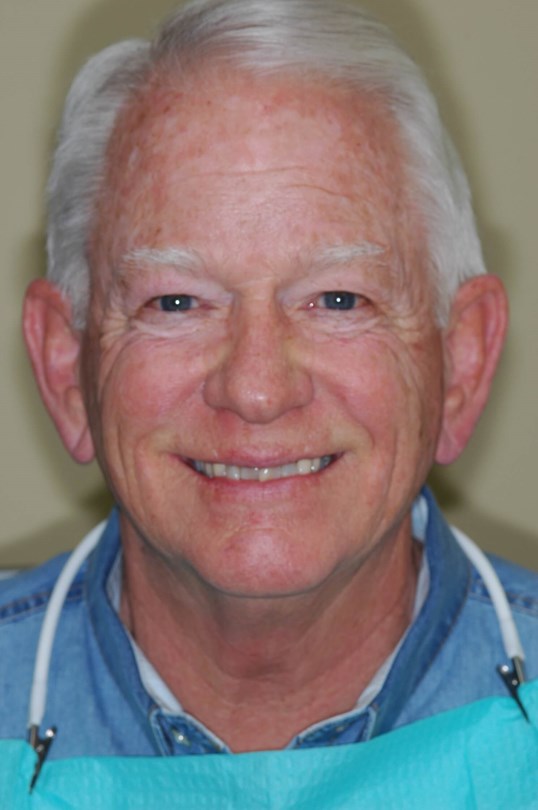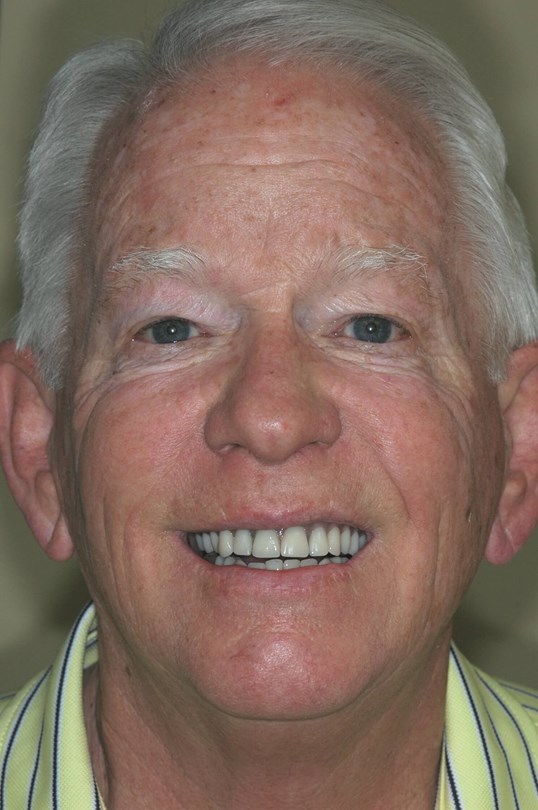 Just less than two weeks after his dental surgery, our patient looks outstanding! Because of his implant supported dentures, his teeth look white, straight, even, and healthy. Hybrid bridges can create a natural, normal appearance, which is due to the advancements in dental technology and surgeon skill. More
Retracted Smile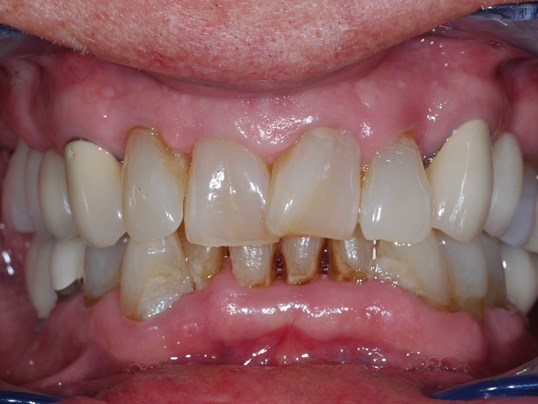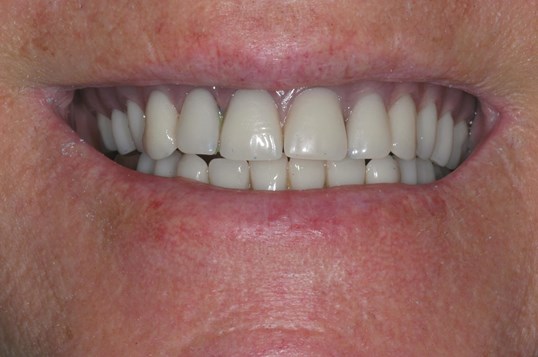 This photo shows how age and time, as well as genetics, and years of wear and tear can change the teeth. In the before photo, his teeth appear crooked, misaligned, discolored, and in some areas, rotting. His new smile, thanks to a hybrid bridge, is a dramatic improvement! More
Final Hybrids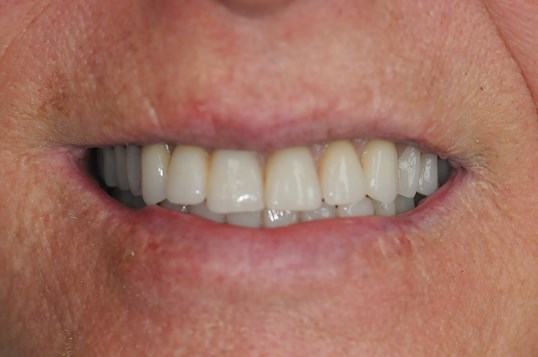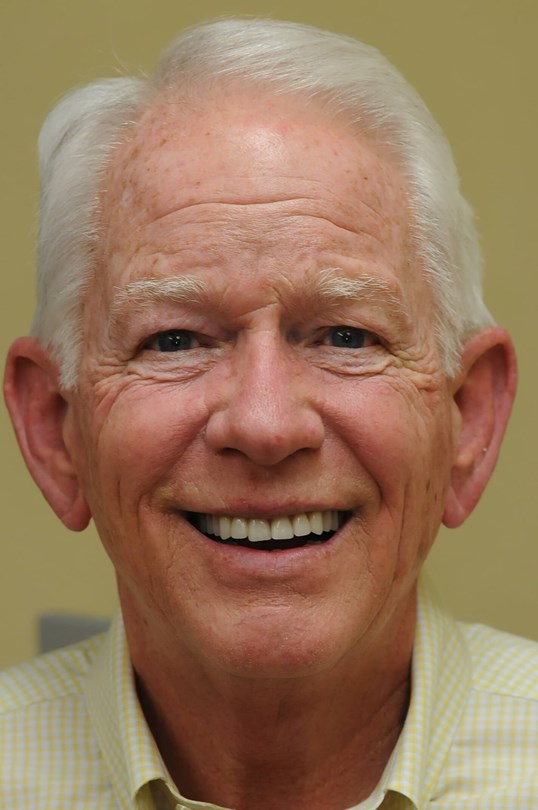 Look how natural and stunning his new smile appears! We love to see our patients happy with their outcomes and there is nothing more pleasing than watching them leave our office feeling more confident and ready to show their best smile! More
If you have severe wear and tear on your teeth that includes discoloration, misalignment, loose teeth, decay, and missing teeth, there are so many options to consider thanks to the advancements in cosmetic dentistry. Implant-retained dentures can last years. If you would like to learn more about dental implants, crowns, hybrid bridges, and more, we invite you to contact our Plano, TX dental practice and schedule your consultation.
Location