what is a smile makeover?
A beautiful smile can make a great impression, which is why board-certified dentist Dr. Tim Nguyen offers custom smile makeovers in Plano, TX. Throughout your life, you might have experienced accidents, dental issues, and other difficulties that made your teeth less than perfect. A smile makeover at Parker West Dental Associates is a unique, personalized treatment plan of restorative and cosmetic procedures that can dramatically improve the appearance of your teeth — and the overall health of your mouth. A smile makeover could include tooth whitening (in-office or at-home treatments), porcelain veneers, orthodontics, cosmetic bonding, and replacing old metal fillings with tooth-colored fillings. Your smile makeover could also include restorative procedures like dental implants, crowns, or bridges to correct missing teeth. If you are interested in improving your smile so that it's healthy and beautiful, schedule a consultation with us at our office in Plano, TX to create your customized smile makeover treatment plan.
Smile Makeover Reviews
"Excellent services. Dr Tim took the time to explain to me many different options. The staff were very friendly."
- R.F. /
Demandforce /
Jun 05, 2020
"Top notch service all around! Dr. Nguyen is definitely one of the best dentists around!"
- E.B. /
Google /
Dec 09, 2020
"Dr. Nguyen provided a uniques solution for my dental needs. Working with an oral surgen, Dr. Nguyen devised a program which allowed me to keep the cosmetic look I requested through the entire process. Without his creative approach, I would have been forced to accept one of the less attrractive options. I strongly recommend you seek his services if the options presented to you are not satisfactory."
- R.L. /
Google /
Mar 18, 2021
"Doctor Tim Nguyen is AMAZING!! He is super nice and knowledgeable! The whole process was super easy and relaxing! Doc Nguyen and his assistant went above and beyond for me.. making sure I was still numb and not feeling any pain and that I was comfortable. Doc Nguyen really cares about his patients and really loves teeth! I can't wait to come see all of u again and I will definitely be referring my friends and family here! Thanks again!"
- M.T. /
Google /
Jun 10, 2020
"Everyone was very friendly and made me feel comfortable about the job I have to get done."
- J.C. /
Demandforce /
Sep 22, 2020
Previous
Next
What are the benefits of a smile makeover?
A customized smile makeover designed by Dr. Nguyen offers a number of great benefits to create a beautiful new smile, including:
Customized treatment options
Restored functionality and appearance of your smile
The ability to combine treatments
Long-lasting and natural-looking results
Improved oral health
A stronger, brighter, more beautiful smile
Am I a Candidate for a Smile Makeover?
A smile makeover may be helpful if you would like to improve the look of your teeth or if you need multiple restorative or cosmetic procedures. Dr. Nguyen will personalize your smile makeover program to fulfill your concerns and goals. It might simply consist of teeth bleaching to fix discoloration and stains on your enamel or include multiple treatments. Other cosmetic procedures that might be in your plan are veneers or bonding and contouring to improve the shape and length of your teeth and to cover small gaps between your teeth. Dental restorations (bridges and crowns) may be used to replace a lost tooth or teeth. At Parker West Dental Associates, we use custom restorations — so they blend with your regular teeth for a seamless appearance.
Before you have cosmetic procedures, our team will have to make sure your gums and teeth are healthy. If you have any prohibitive oral health issues like dental malocclusion or gum disease, then this will need to be addressed first.
How does a smile makeover work?
Every smile makeover is customized, so Dr. Nguyen will go over exactly what to expect during your treatment, including the number of visits you may require. Each visit is typically about 45 minutes to an hour, depending on what is being done. Dr. Nguyen will help you plan your appointment(s) to complete all of the treatments of your smile makeover. Local anesthesia will be needed during a few of the treatments; however, other sedation choices may be included if you require help relaxing due to dental fears or anxieties. During your smile makeover, Dr. Nguyen, along with his experienced team, will be accessible to help you feel more comfortable or answer your questions.
how much does a smile makeover cost?
The cost of a smile makeover will vary depending on what procedures are part of the treatment. Since a smile makeover typically only includes cosmetic procedures, it is not usually covered by dental insurance. During the consultation with Dr. Nguyen, he will listen to your concerns and examine your teeth, then work with you to create a customized smile makeover plan. Once your plan is finalized, Dr. Nguyen can give you an estimated cost for your smile makeover.
What can I expect after a smile makeover?
As soon as your smile makeover is finished, you should maintain the health and look of your teeth with a good home oral care regimen (both flossing and brushing daily). Along with everyday care, you should schedule dental examinations and cleanings at Parker West Dental Associates so Tim Nguyen can track your progress. With good maintenance, the outcomes of your smile makeover ought to last for several years. Touch-up procedures every few years, such as teeth whitening, might help to refresh your smile. Restorations and veneers might also have to be repaired or replaced, which will all be discussed with Dr. Nguyen during your appointments.
Can I have more than one type of procedure?
Yes, you can include multiple procedures in your smile makeover. While a smile makeover typically focuses on the appearance of the teeth, some dental restorations may be needed to replace missing or damaged teeth. Patients may need a crown (single tooth), bridge, or dentures that are implanted or bonded. Dr. Nguyen will talk to you about what procedures are recommended to best improve your smile.
Does a smile makeover hurt?
Helping you achieve the best oral health with the maximum possible comfort is our number one priority. Many procedures in a smile makeover are very comfortable and typically don't even require an anesthetic, like teeth whitening, for example. However, for more involved procedures like crowns, fillings, and implants, Dr. Nguyen provides both local anesthetic and sedation options to ensure your entire procedure is comfortable and anxiety-free.
How do you care for a smile makeover?
Caring for your smile makeover is simple. After the smile makeover is complete, establish and follow a home oral hygiene routine that includes daily brushing and flossing. Patients should also continue to come to Parker West Dental Associates at least twice a year for a professional dental cleaning, which will help the health and appearance of their teeth. After a few years, patients may want to touch up their teeth whitening to remove any stains that have developed since the smile makeover.
What's the best time to schedule a smile makeover?
Many patients begin to think about upgrading their smile ahead of a special occasion or important life event, like a wedding. Because a smile makeover often requires multiple appointments spread over several weeks or month, patients should plan accordingly and schedule their treatments well in advance of any plans they may have. Following your initial consultation and exam, our team will help you better understand how long your full smile makeover treatment course may take.
Can a smile makeover improve my dental health?
While a smile makeover is generally considered a cosmetic procedure, it can have a positive impact on certain aspects of a patient's dental health and function. By closing gaps in the teeth and evening out tooth length, for example, patients may find it easier and more comfortable to chew, and the newly aligned teeth may help to discourage the buildup of bacteria.
How long will my smile makeover last?
The results of a smile makeover can last for years, decades, or even a lifetime depending on what treatments were performed, the patient's overall health, their adherence to proper dental and oral hygiene, and other factors. Should your smile become damaged or worn over time, a repeat maintenance or touch-up procedure can often help to restore the beautiful smile you've become used to.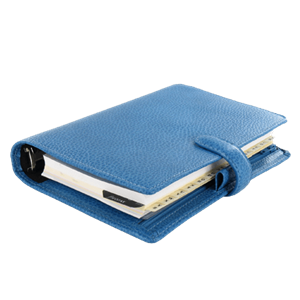 Plan Your Procedure
Procedure Recovery Location

Outpatient
Contact Us
Get A Beautiful New Smile
Let our team at Parker West Dental Associates help you create a grin you'll enjoy showing off with a customized smile makeover. At your consultation with Dr. Tim Nguyen, he will explore the cosmetic and restorative treatments that fit your aesthetic goals while working with you to plan the smile you want. Contact our Plano, TX office today to schedule your smile makeover consultation and start your path to a beautifully stunning new smile.
Related Posts