How Dental Implants Can Give You Your Best Smile Ever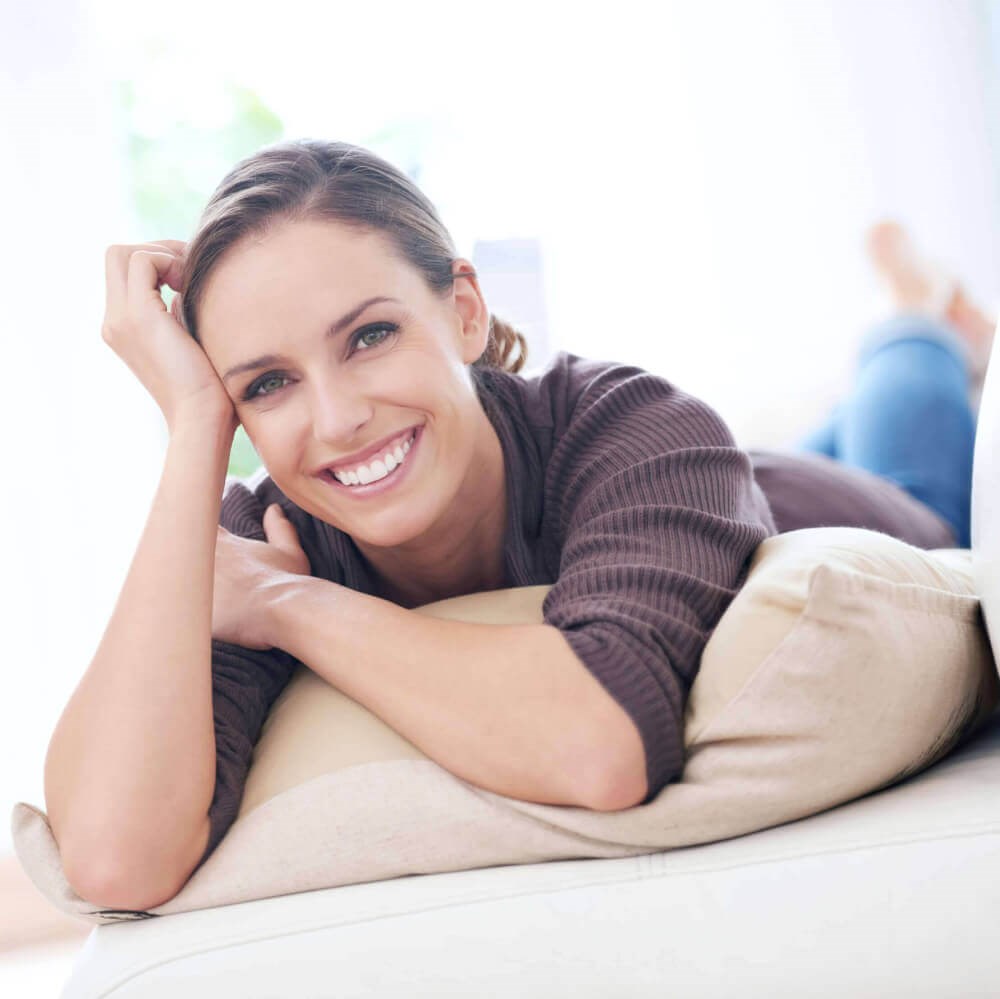 No one ever wants to think about losing one (or more) of their permanent teeth, but the reality is that a large majority of people will experience this at some point in their lives. Whether due to injury, infection, decay, aging, or a variety of other causes, the loss of a tooth or multiple teeth is quite common. We are fortunate that modern dentistry has seen an incredible progression of technology and technique in recent years, resulting in far better options than traditional dentures and bridges for those patients in need of dental restoration. Custom implant-supported dental restorations are an ideal choice for patients in Plano, TX looking to regain the look, feel, and function of their natural teeth, whether they are missing one tooth, a few teeth, a full arch, or more. Our expertly-trained dentists at Parker West Dental Associates are here to guide you through the process of dental implantation from start to finish.
What Are Dental Implants?
A dental implant technically refers to the titanium post that is implanted into the jawbone via the gums. The "tooth" that is later attached is referred to as the custom restoration. Because the implant is screwed directly into the jaw and allowed to integrate with the bone, the restoration that is ultimately attached is able to function like a natural tooth and will last much longer than a crown or bridge. Depending on how many teeth a patient is missing and needs to be replaced, Parker West Dental Associates in Plano, TX is proud to offer a variety of implant-supported restoration options including:
Implanted Crown: For patients missing a single tooth or an isolated tooth, an implanted crown is a great restorative option. The crown itself is created to match your existing teeth and produce a very natural-looking result. But because it is supported by an implant, it will last longer and function better. Unlike traditional crown-capped teeth, you will not have to worry about chewy or tough foods pulling out an implant-supported crown.
Implanted Bridge: Just as with the implant-supported crown, an implant-supported bridge uses one implanted crown that is connected to adjacent traditional capped crowns.
Implant-Supported Partials: For patients missing many of the teeth on an arch, but not all of them, implant-supported partial dentures are often an appropriate choice. Following the integration of multiple implants, custom partial denture restorations will be attached.
Implant-Supported Dentures: In cases when patients are missing all of the teeth on one or both arches, implant dentistry is a valuable tool in restoring a natural-appearing and functional smile without the hassle and worry that come with removable dentures.
What Makes Dental Implants Better Than Other Methods?
One of the benefits of dental implants that patients in Plano, TX enjoy most is the newfound functionality of their teeth. Whether a patient was previously missing teeth altogether or had removable restorations, the ability following implant to once again eat certain foods, talk, laugh, and smile without worrying about their dental work falling out or failing is priceless. Not only do implant-supported restorations look, feel, and function almost exactly like natural teeth, but they also last much longer than other restorations including bridges and dentures.
From a health perspective, implants also have a large advantage over the alternatives. A little-known benefit of having a root in place is that it actively stimulates the jawbone and gums. This stimulation is needed both to maintain healthy gum tissue and to avoid eventual problems like atrophy and a sunken face. Having a dental implant in place, versus an empty space or a removable piece, acts as a root to accomplish these things when a natural root is no longer present.
What Is The Process Of Getting a Dental Implant?
As with any medical or dental procedure, the first step is to be evaluated by a professional. Once the highly-skilled dentists at Parker West Dental Associates in Plano, TX have conducted an examination and performed x-rays, they will evaluate all of the information and suggest the most appropriate type of implantation and restoration for you. During your consultation, our experts will take the time to answer all of your questions before agreeing upon a course of action and ultimately scheduling your surgery.
Because dental implant surgery is performed under various levels of sedation depending on your specific case, your dentist will likely give you important pre-operative instructions for the days leading up to the surgery and the day of the surgery itself. During the surgery, the dentist will set the implant post into your jawbone via a small incision in your gums that will be closed with stitches at the end of the procedure. Multiple posts can be set in a single surgery. At the conclusion of the case, you may be fitted with a temporary restoration for the first portion of your healing and recovery. It is imperative that you follow all post-operative instructions including keeping up with any pain and/or antibiotic medication that is prescribed, as well as diligently following the care and cleaning instructions for your new implant. You will typically return within a week to allow the dentist to assess your progress.
Full integration of the implants with the bone and tissue can take up to a year in some cases, but on average your implants will be ready to be fitted with permanent restorations after 3-6 months. During this time, you will visit with your dentist at Parker West Dental Associates in Plano, TX at frequent intervals. The final fitting of the restoration is arguably the easiest and most comfortable part of the process, with only local anesthesia required in most cases. During this appointment, the temporary restoration will be removed and replaced with the permanent custom restoration, and any necessary adjustments will be made to enhance the appearance and fit of the new tooth. After this, care for an implant and restoration is fairly similar to that of a natural tooth. Brushing and flossing twice daily is vital in prolonging the health and appearance of the new structures.
What Next?
If you are interested in implants and think you may be a candidate for custom implant-supported restorations, the first step is to call our office in Plano, TX to schedule a consultation today. At Parker West Dental Associates, our acclaimed dentists are committed to helping you achieve your best smile ever through implant dentistry and ongoing care.