Restoring part of tooth*
Procedure Details
This patient's tooth had a lot of decay. His tooth was broken, but most of the tooth was intact. I performed a conservative procedure, where I did a porcelain onlay. This procedure replaces the damaged portion of the tooth and the old metal filling without having to perform a full crown.
More
Porcelain Onlay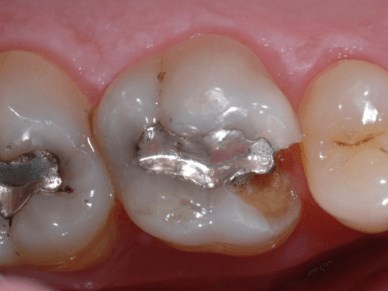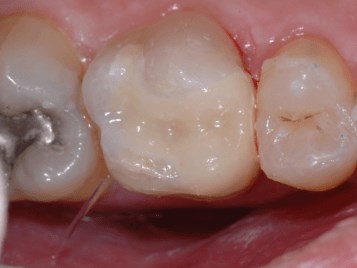 After cementing the onlay, the new tooth is just as strong as it was originally. Porcelain onlays also have the advantage of being one of the most beautiful restorations possible. More
The Many Advantages of Onlays
Onlays are sometimes called partial crowns. The procedure is a conservative technique which achieves the same tooth strength and endurance as other dental procedures. To patients, onlays feel much like a filling. In most cases, onlays can be completed in one visit using CAD/CAM techniques.
Location