Implant Supported Bridges Plano, Tx*
Procedure Details
This female patient came to Dr. Bosher to replace her existing front bridges that were made over 20 yrs. ago. One bridge had recently become loose. Upon exam, it was determined that 3 out the 4 supporting teeth could not easily be saved. Since there was minimal sound tooth structure above the bone, the long-term success would be guarded at best. She wanted the best long-term, non-removable solution so she elected to have dental implants placed. Dr. Bosher provided her with a full restoration that included implant-retained and implant-supported bridges.
More
Bright New Smile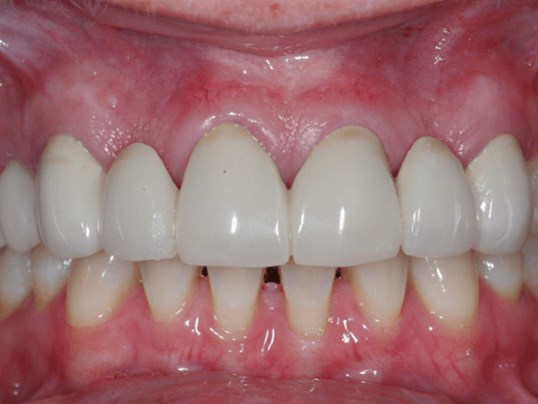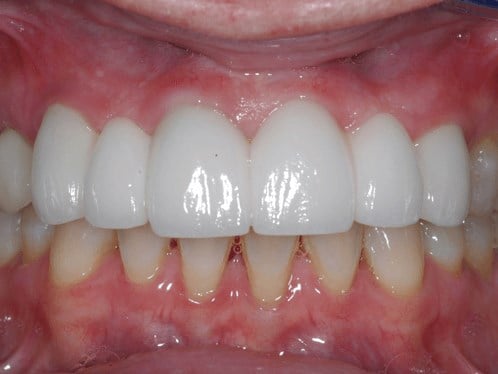 Look at the difference! More
Full smile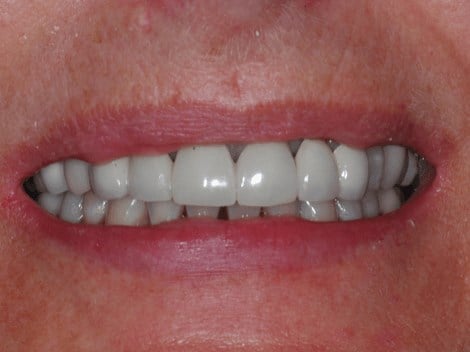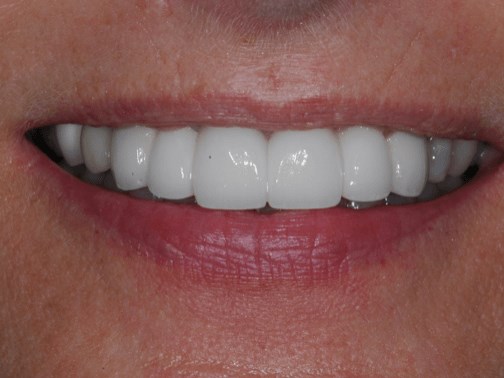 The implant supported dental bridges created a lavish cosmetic makeover. More
We used several advanced techniques, both surgical and non-surgical, to optimize gum tissue management. This takes careful coordination between the surgeon, laboratory ceramist, and Dr. Bosher. Fill out the form below to contact Plano Implant-Retained Bridge Specialists, Dr. Ron Bosher and Dr. Tim Nguyen, to schedule your consultation today!
Location