Veneers and Replacing a Maryland bridge*
Procedure Details
Steve came to our office wanting to improve the look of his smile and he wanted brighter teeth . His existing teeth were not well shaped and he was congenitally missing a front tooth - the left lateral incisor. This tooth was replaced years ago by a Maryland type bridge which had a metal substructure. This metal core was visible by casting a grey shadow on the adjacent teeth. Steve wanted all of this corrected.
More
Smile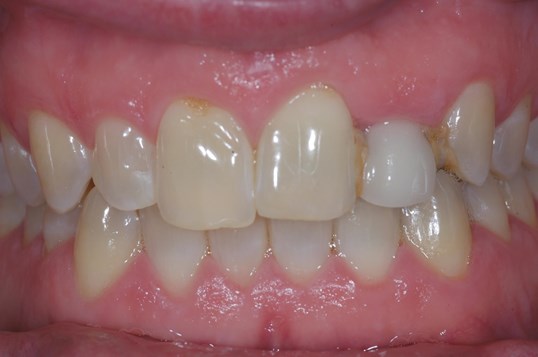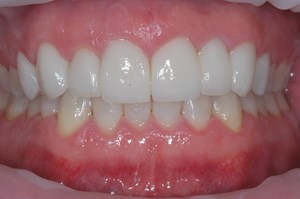 His 2 front teeth are not symmetrical, it is really obvious that there is a missing tooth. More
Tongue side view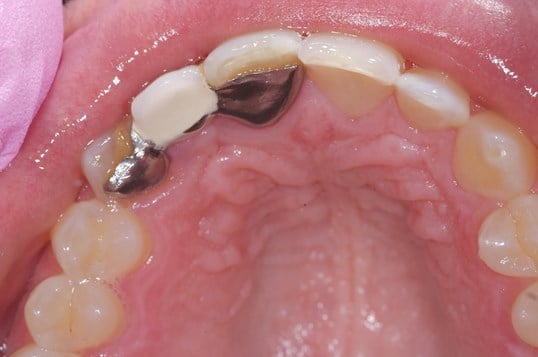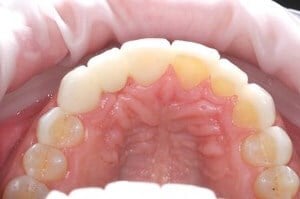 Awesome results. We accomplished everything the patient wanted and no more metal! More
Side by side comparison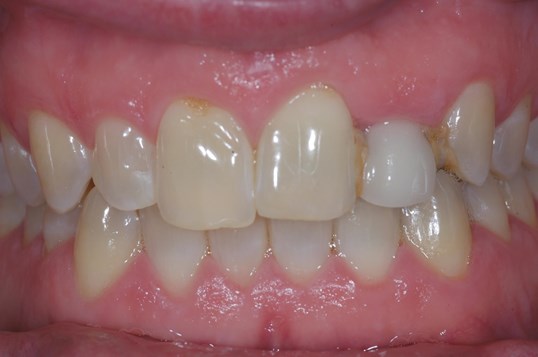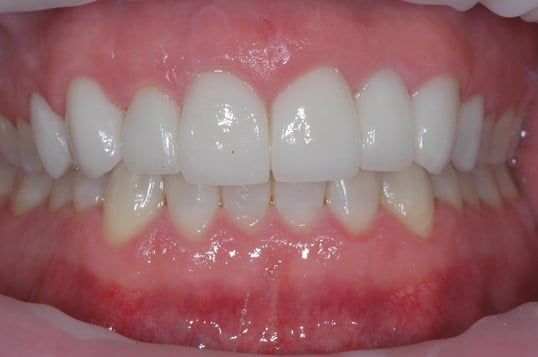 Notice how we reshaped the gingiva so that it provided bilateral symmetry. Also see how the missing tooth on the bridge on the right side looks just like a natural tooth. More
There are only a few procedures that dentists do that changes a persons life forever. Cosmetic dentistry, done right, is one of them! It takes many years of training and experience to achieve results like this.
Location