Old discolored veneers*
Procedure Details
Denise had these veneers done about 15 years ago. However, the bonding is now failing as you can see by the discoloration around the edges especially close to the gingiva.
More
Retracted photos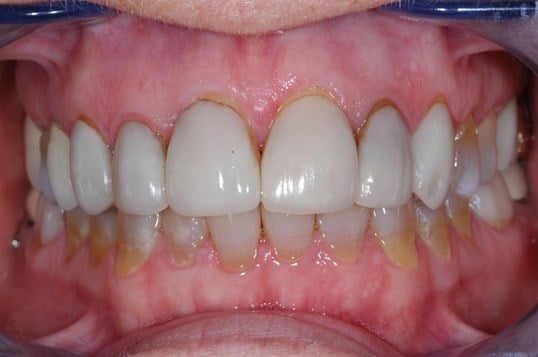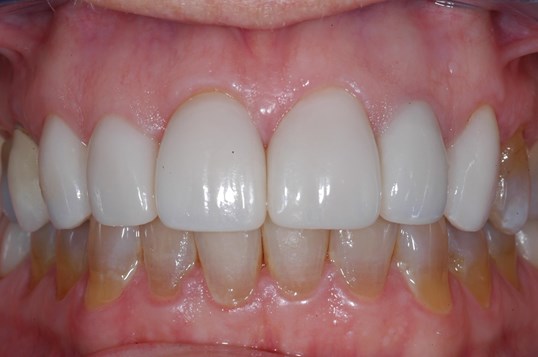 Denise had significantly discolored teeth due to do taking the antibiotic tetracycline when she was a child. Her prior veneers did not block out that discoloration very well. So we selected a more opaque porcelain which gave her a much better result. More
This is a rather simple veneer case. Selecting a more appropriate porcelain type and the best bonding technique possible assures her beautiful smile for many years.
Location