63 Yr Old Dallas Woman Gets Smile Makeover!*
Procedure Details
A big majority of our patients who visit our Plano, TX dental practice have a dental fear of some kind. For most, it is simply just anxiety of sitting in the dentist's chair. Thankfully, there are solutions to help reduce fear and control anxiety so that we can provide a gorgeous new smile, just like we did for this 63-year old Dallas area woman. Due to her teeth being badly worn, along with tooth decay and Bruxism, our patient was in need of a full mouth restoration. Our team helped her to relax with nitrous oxide and then helped replace her teeth with porcelain veneers and all ceramic dental crowns. Her new smile is gorgeous! Her teeth are now straight, white, and perfectly aligned. She is very happy with her smile makeover!
More
Front view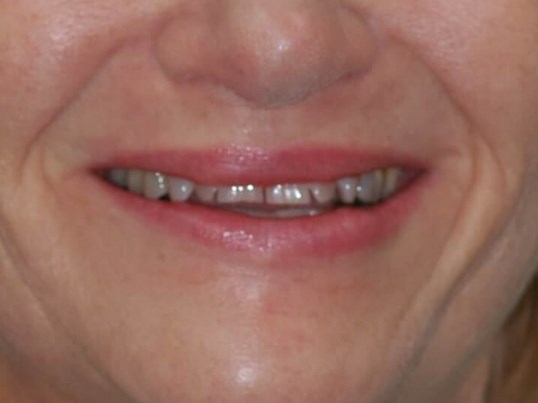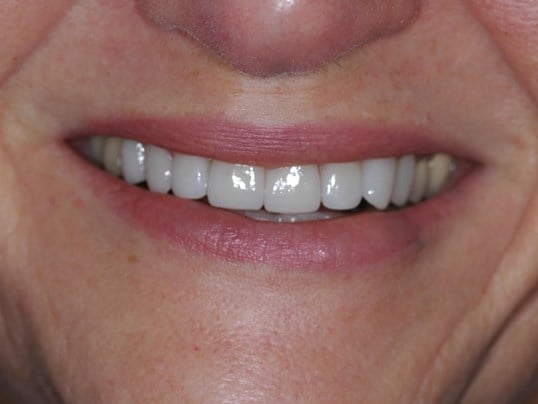 This is one of our favorite photos. Porcelain veneers and dental crowns can make a dramatic difference for a patient. Her new smile allows her to have total confidence when showing her teeth. There are numerous options that can be considered for a full mouth restoration. Call our Plano office to learn more! More
Full View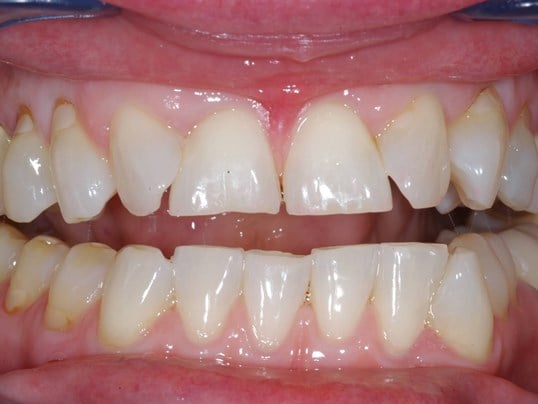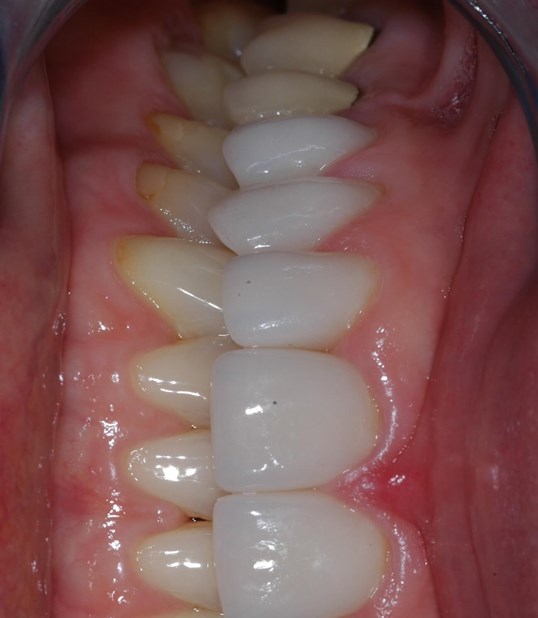 This view shows how "jagged" and worn her original teeth were. Thanks to new materials in dental crowns and veneers, such as porcelain, the results can be much smoother, even, and natural looking. More
View from Below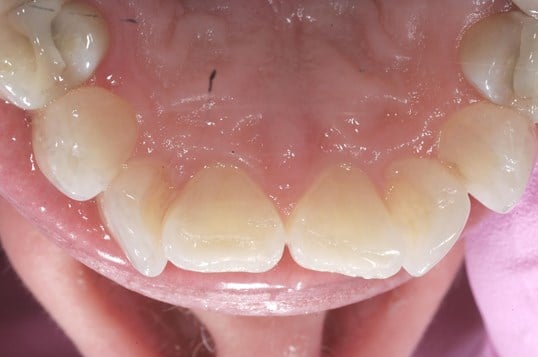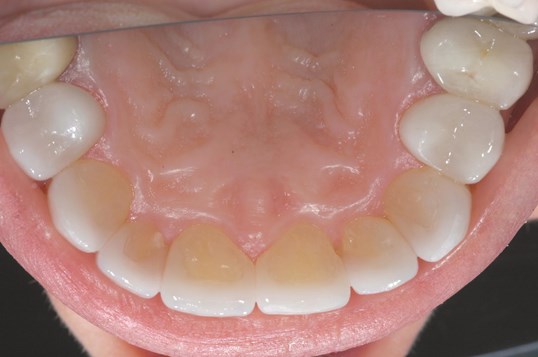 After her full mouth smile makeover, her teeth are in perfect alignment. No more crooked, badly spaced teeth, or uneven, sharp and jagged edges. More
Gorgeous Smile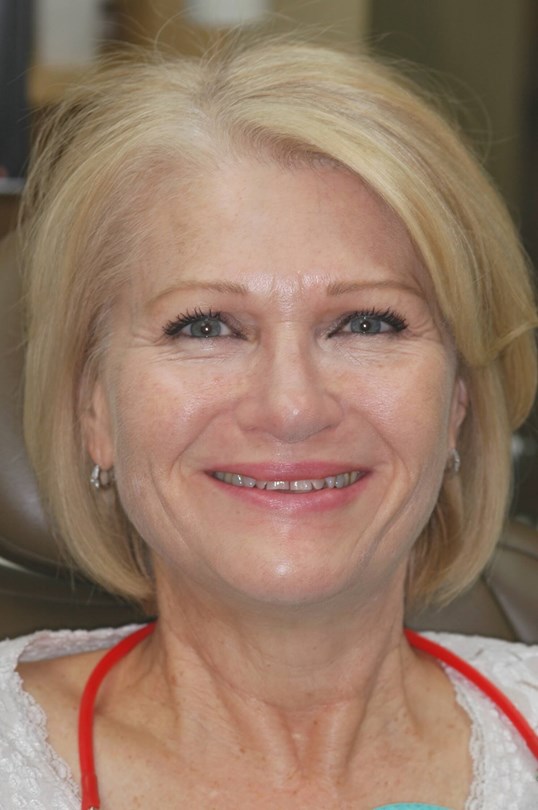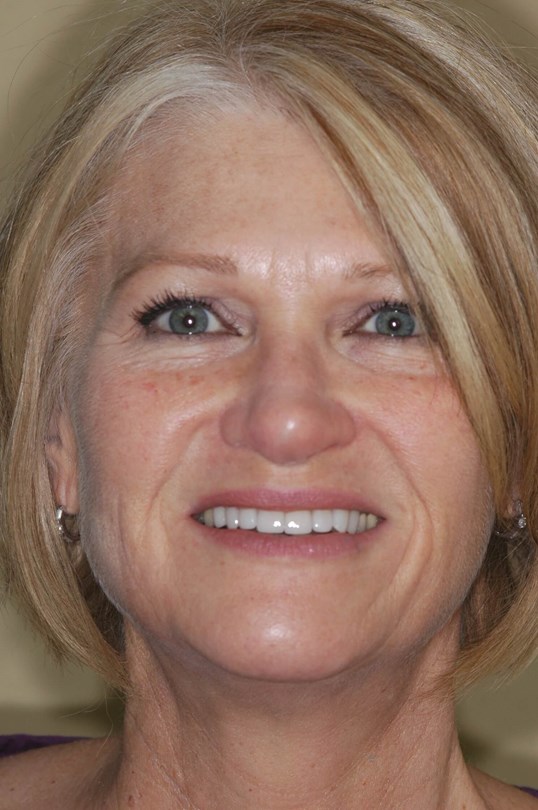 Our beautiful patient with her gorgeous, natural new smile! More
Fill out the form below to contact Plano Oral Conscious Sedation Specialists, Dr. Ron Bosher and Dr. Tim Nguyen, to schedule your consultation today!
Location