Porcelain Veneers*
Procedure Details
Kay was congenitally missing her right lateral incisor, which is on the left side in the photo below. Many years ago an orthodontist moved her canine into the lateral position. This is OK to do but the canine does not look like a lateral incisor causing an uneven smile. Also, through the years, spaces began to develop between the teeth due to the gums receding.
More
Retracted View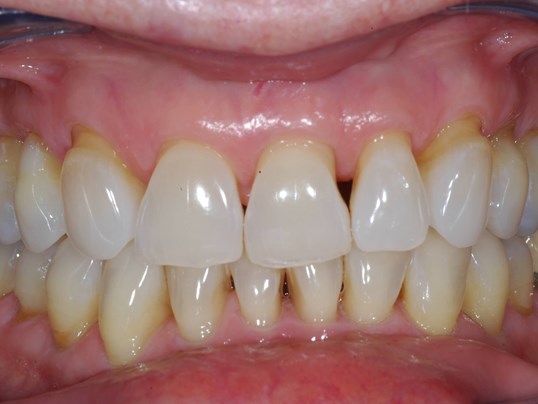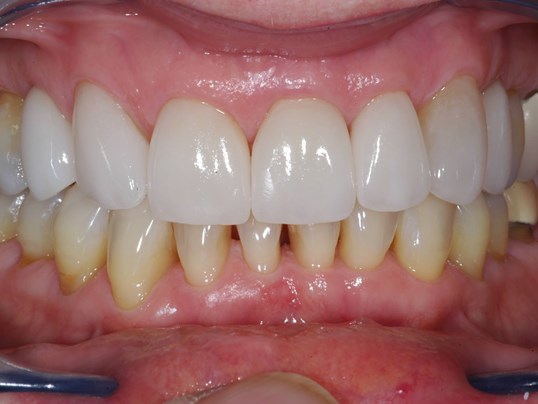 The canine on the left now looks like a lateral and the bicuspid is made to look like a canine. The teeth now looked balanced bilaterally More
Full smile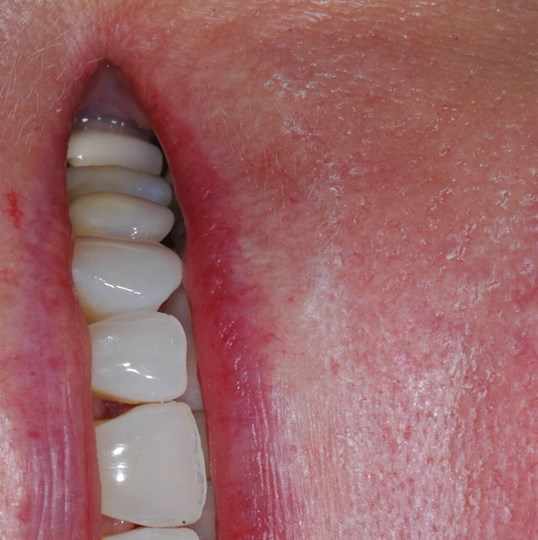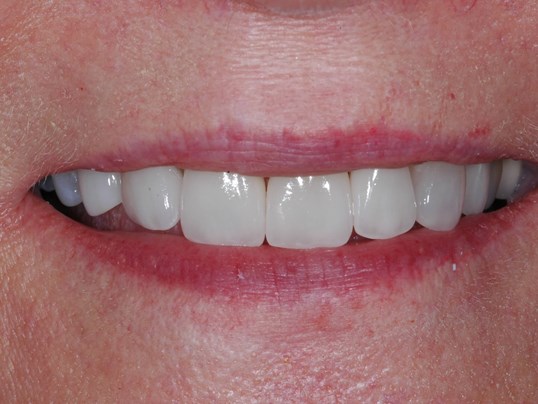 What a beautiful smile More
More complex than it appears
Cases like this require a diagnostic wax up to assure the final results is what Kay was looking for. This is where we do the veneers in wax on the models and photos of her mouth and include a consultation with my cermaist.
Location