84 Yr Old Woman From McKinney Gets All-On-4 Implant Dentures*
Procedure Details
This patient came to us from McKinney, Texas in need of a full mouth restoration and smile makeover. To avoid the hassle of removable dentures, she opted for full mouth dental implants from All-on-4 to replace her missing and decayed teeth. In addition, her periodontal (gum) disease also made dental implants a better option, since adhering the dentures to the gums would have been less stable than implants in the jawbone. The dental implants made a significant improvement on our patient's smile, relieving her of tooth decay, discolored and uneven teeth, and will help with her periodontal problems. Her new smile is brighter, even, and definitely gives her a younger appearance. Most importantly, dental implant surgery will create a healthy smile for her, which is important for ongoing oral dental health. Plano, TX dentist, Ron Bosher, is expertly trained to complete full mouth restorations using the state-of-the-art All-On-4 dental implant option. Learn more about these and see the result below!
More
Full face smile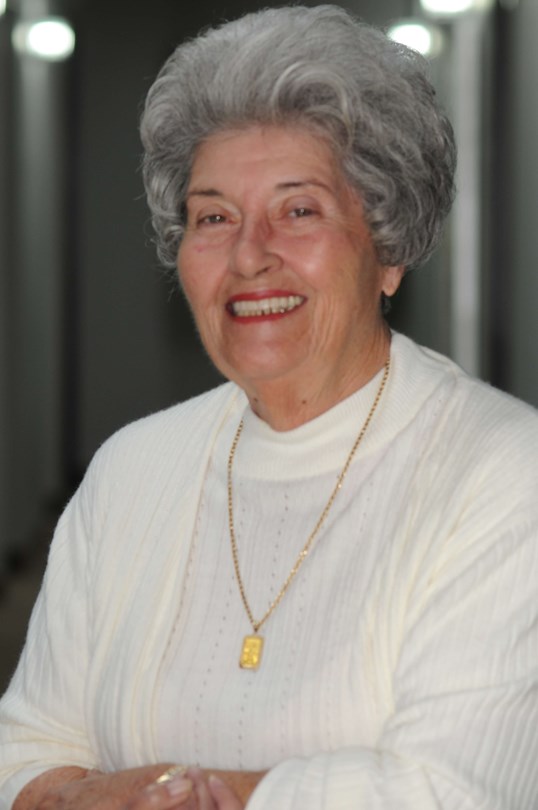 The patient came to us with significant dental decay and several missing teeth that required a full mouth restoration with dentures. To get a more secure fit and avoid removable dentures, the patient received All-on-4 dentures, which uses special dental implants to hold the dentures permanently in place. More
Retracted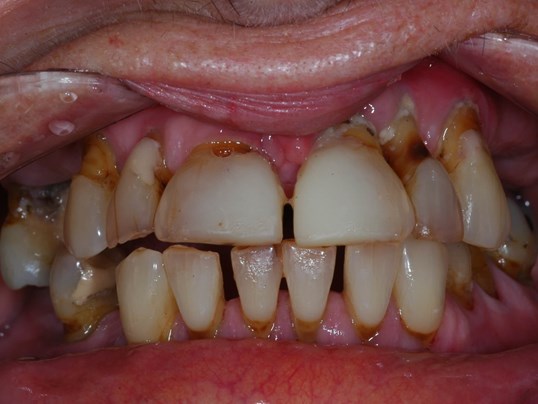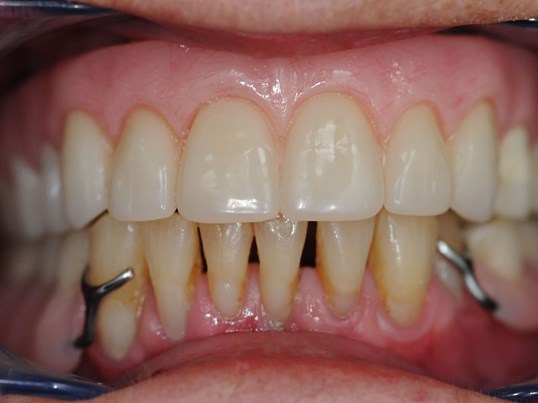 The improvement to the patient's smile is clear after the dentist treated her periodontal (gum) disease and replaced the upper arch with full implant dentures. More
Close-up smiling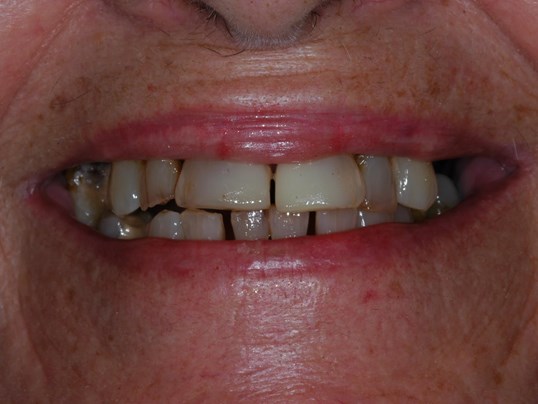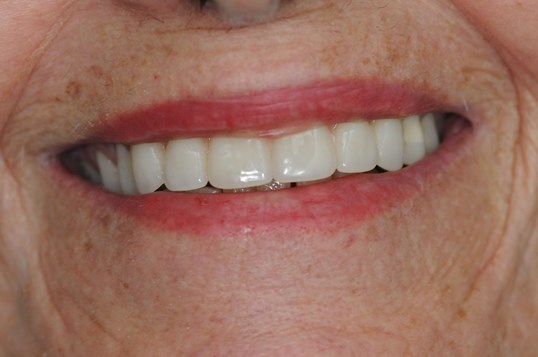 Since her smile makeover with All-on-4 dentures, the patient is proud to show off her healthy teeth and gums. More
The patient said that she never had pretty teeth, but now she has a beautiful smile and is free of dental pain. She is thrilled to show off her new smile while eating anything she wants. If you have dental decay, missing teeth, signs of gum disease, or mouth pains, scheulde a consultation at Bosher Cosmetic and Restorative Dentistry in Plano, Texas to learn about our full mouth restorations and smile makeovers. You can learn about restorative dental options, including All-on-4 implant dentures.
Location