Immediate Anterior Implants*
Procedure Details
This patient is a bishop from the South American country of Peru, so we have not ever been able to see him on a regular basis. In 2013, he came to Plano for some ministry meetings and he made an appointment because his 2 front teeth were feeling different. He experienced trauma to his front teeth over 25 yrs. ago and the x-rays revealed that he would lose both of them very soon and he was only going to be in town for 1 more week. So we called our surgeon for an emergency exam and he was subsequently scheduled for the extraction and implant placement within 3 days. He had the implant placed and he returned to our office the same day to place the temporary crowns on his implants and returned to Peru . From a surgical/restorative team perspective, there needs to be a certain level of expertise to pull all this off to assure a minimum of possible complications. Obviously he can not easily return to our office.
More
Retracted view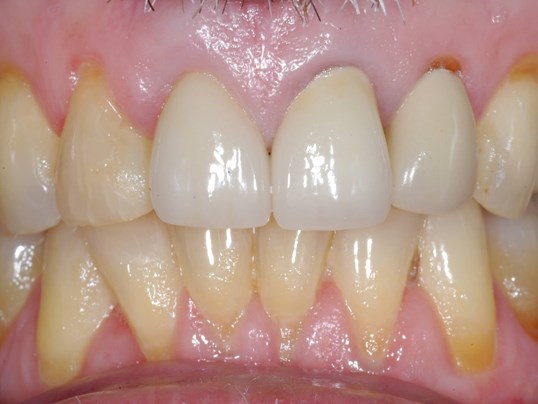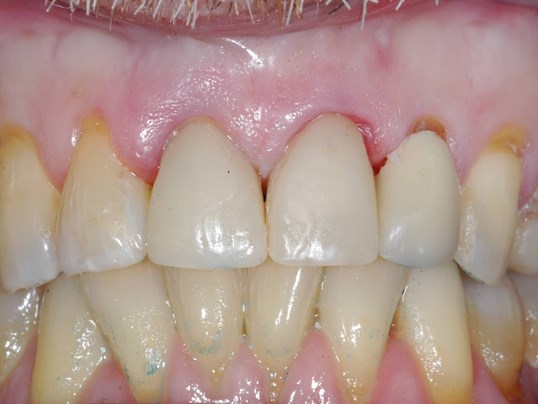 So the picture on the right was taken the day the teeth were extracted, implants were placed and temporary crowns seated. Just a few years ago it was never even consider a possibility to do such a procedure. Still today, many restorative/surgical teams will not attempt this. More
Crowns seated 4 months later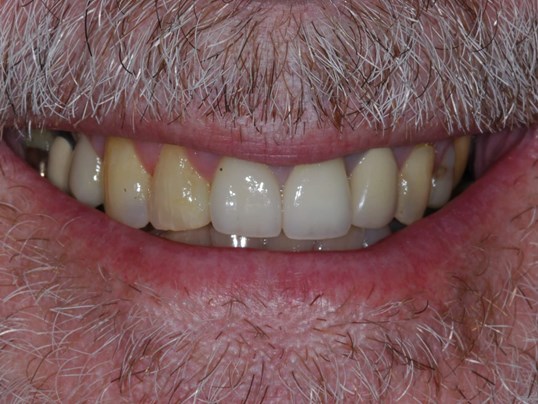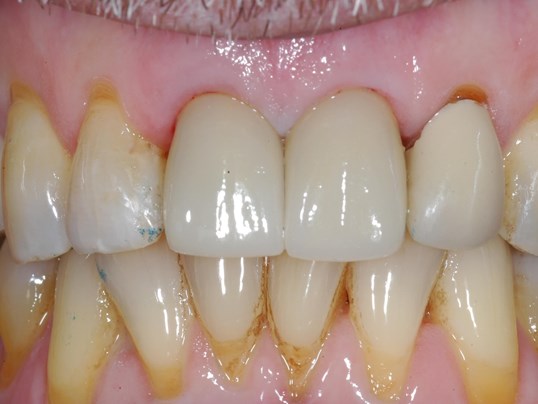 The bishop was very happy with the results and thankful this could all be done within the confines of his travel and work restrictions. More
Only with CAD/CAM technology
This case was a great example of a coordinated effort between the surgical-restorative team and CAD/CAM technology. The exam revealed a hopeless dental situation, the teeth were extracted; implants and temporary crowns were done on the same day. When the bishop retuned 4 months later, the surgeon confirmed that the teeth had successfully integrated into the bone. He then came directly over to our office and the implants were optically scanned. 10 days later the custom abutments and all ceramic crowns were delivered and he returned to Peru.
It is so rewarding to be able to provide this level of care, however in this case there was added stress because of the extreme time table we had to work within from beginning to end. There was no margin for error, but that is the benefit of digital technology, it is virtually perfect every time.
Location