Patient Receives New Dental Implant Replacement in Plano, TX*
Procedure Details
This case has every aspect of what you do NOT want in your implant and crown. This patient came to our Plano, TX dental practice with issues concerning her implants and crowns that were placed by a former dentist. The implant was too small for a molar and was not placed in the best position. This was followed by a poor restorative design by the previous dentist. This crown was placed directly on the implant with a plastic coping, which was for the lab fabrication, never for the final crown. Who ever did this case did not understand the basics of implant restorative dentistry. When came to our office, not only was the implant failing but the bone deteriorating. This makes rehabilitating this area extremely difficult with a very high chance of failure. Dr. Bosher used advanced dental technology to save this area, placing a new implant and crown with materials that typically last years. His surgical efforts were carried out very carefully to provide the best long-term result.
More
There Are No Simple Implants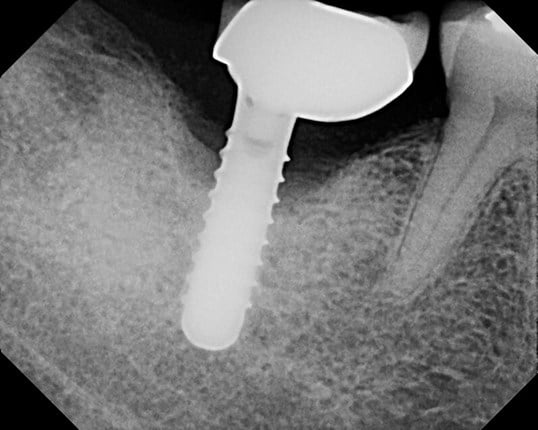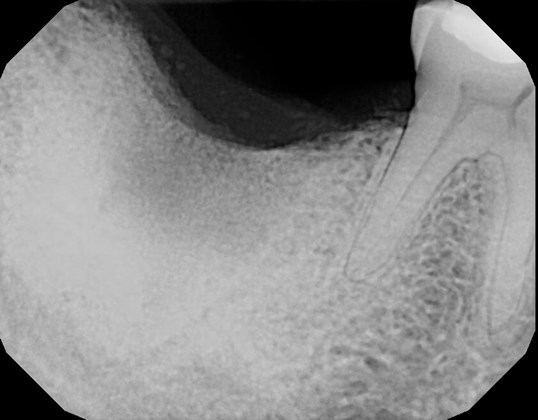 There are basic guidelines when performing implant restorative dentistry and that requires an experienced surgical-restorative team. The case discussed here is a classic example of what can occur when a dental professional is untrained in proper surgical-restorative techniques, and the potential for a devastating, negative impact for the patient. Our patient came to us after such an experience. More
Implant placed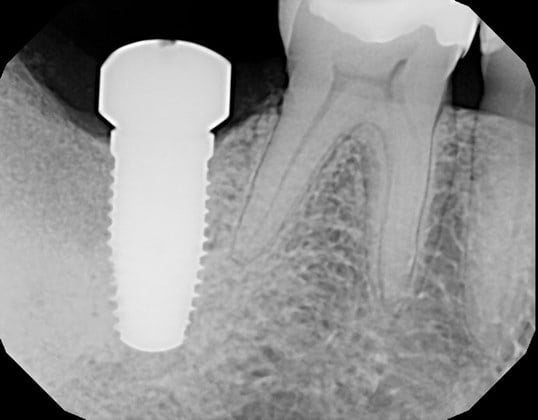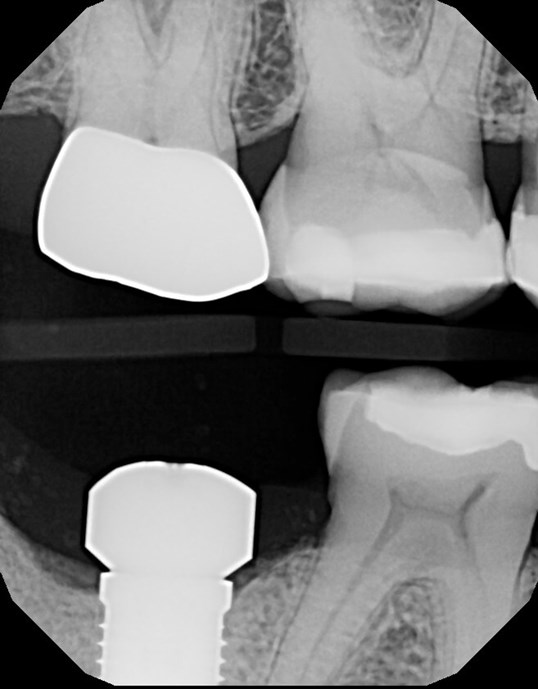 Notice how much new bone has filled in the prior defect. Also, we placed on an optically scannable healing abutment on the implant. This made the restorative phase for the patient much easier and no need for an impression or anesthetic. Oral Surgeon - Dr. Steve Sherry More
Custom abutment and crown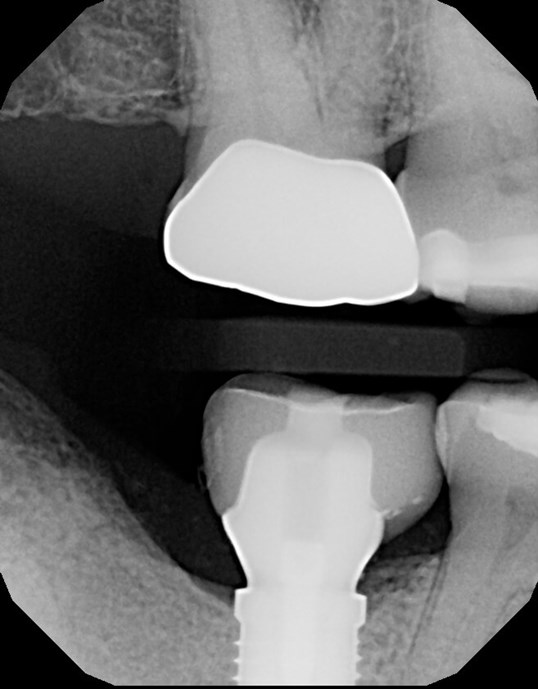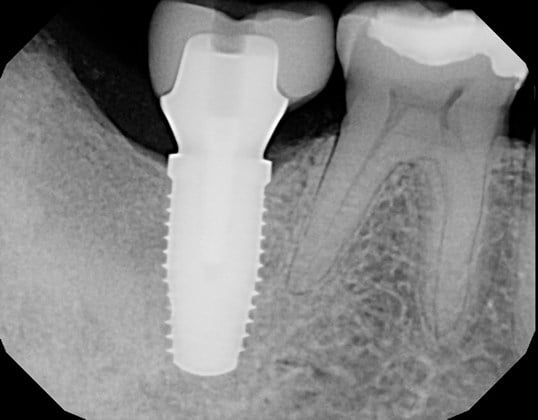 The results. Thankfully, with these combined, advanced efforts, this will likely last her lifetime. More
Thankfully - good results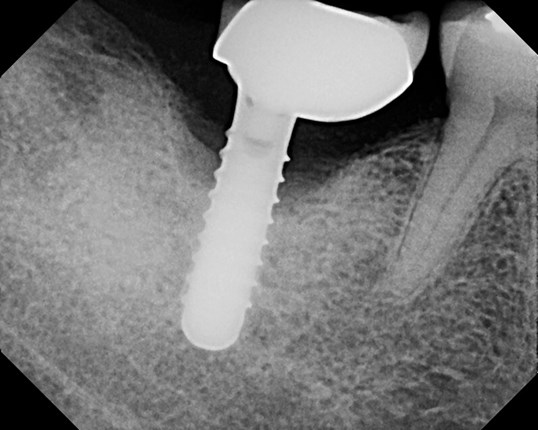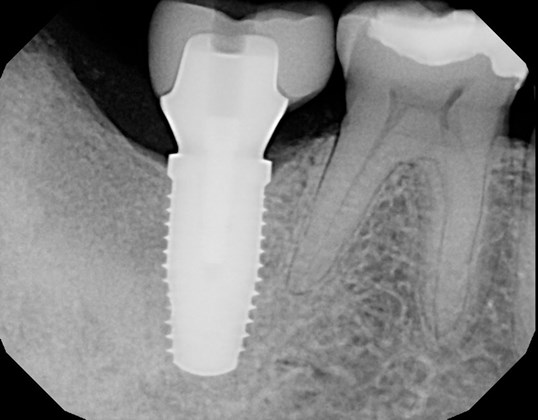 As you can see on the before X-ray the implant is too small and not positioned properly. Notice how the crown has no contact with the tooth in front, resulting in a very large food trap. It was this food trap that brought this patient to our office. Close examination indicated a much more serious problem. Much of her jaw had deteriorated with the possibility of a jaw fracture, requiring her to go months being very careful with what she ate. After we did a bone graft, we had to wait almost 12 months for the graft to heal before we could proceed with the abutment and crown. Her final result was a successful one and we are all happy with the outcome. More
We cannot stress the importance of a properly trained surgical-restorative team when it comes to dental implant surgery. When Dr. Bosher lectures to future and current dentists, he also stresses this to other general dental professionals. At our Plano, TX dental practice, we take great pride, using skill, experience, technology, and a combination of some of Dallas' best surgeons to ensure an outcome that looks amazing, but even more important, lasts years. We are so glad that this patient had a successful outcome!
Location