Woman Receives Dental Implant - Porcelain Crown on Front Tooth*
Procedure Details
This is really an interesting case. This patient is a hygienist in a town close to Houston and a friend of one of our own staff members. Her front tooth was failing and could not be saved and the dentist she worked for referred her to a surgeon in Houston to do the extraction and implant. His recommendation was to have the tooth extracted, then the implant placed 6 months later, and a final crown 6 months afterwards. During this year, she would have to wear a removable flipper to replace the missing tooth. Through our staff member, this patient learned that we do this procedure with the implant placed at the time of surgery along with a temporary crown placed on the implant. Her dentist not only said this could not be done, but had never heard of anyone doing this before. This is the advantage of an experienced surgical team/restorative team. Our patient was able to receive a dental implant with an all porcelain dental crown on her front tooth with an outcome that looks very natural and beautiful. This custom abutment was performed using the INOL (Immediate Non-Occlusal) technique. She loves her results!
More
Left front tooth is failing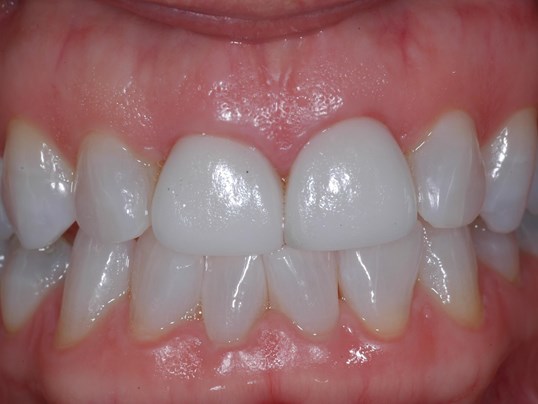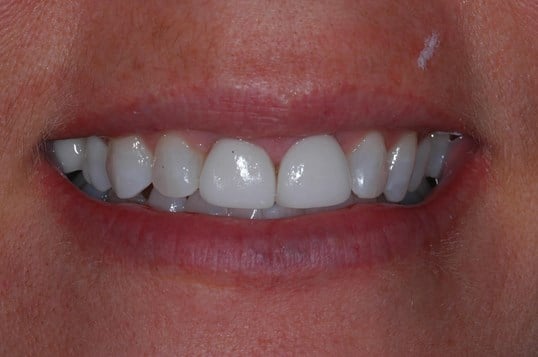 Our patient wanted to make sure that after her implants and crowns are placed they look as beautiful and natural as her teeth did before. Because she is also a hygienist, she is super aware of what a beautiful smile looks like, and she definitely got what she wanted! More
The day of surgery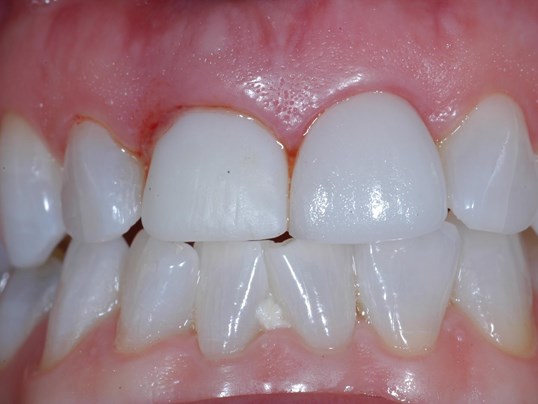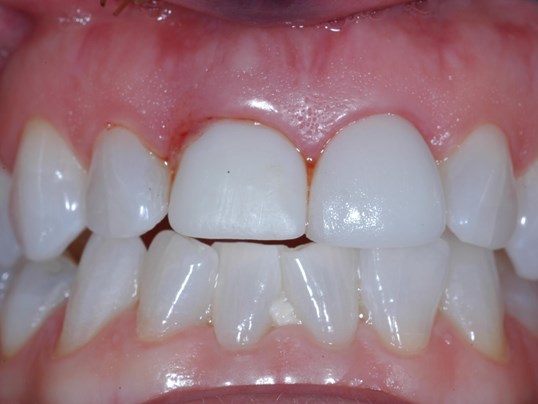 Notice how you see no evidence of the extraction and implant placement 2 hours prior from when this picture was taken. View 2 is taken from a slightly lower angle which shows how the temporary crown is made not touching the lower teeth. More
Final - 5 months later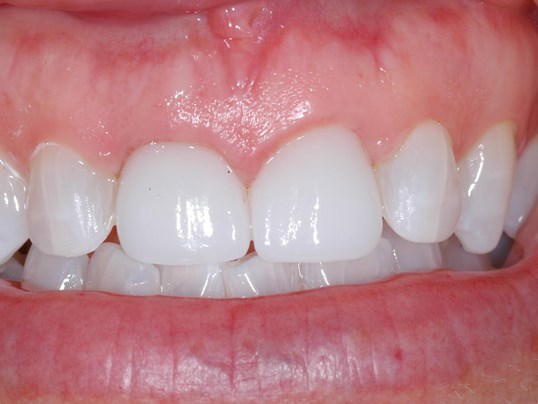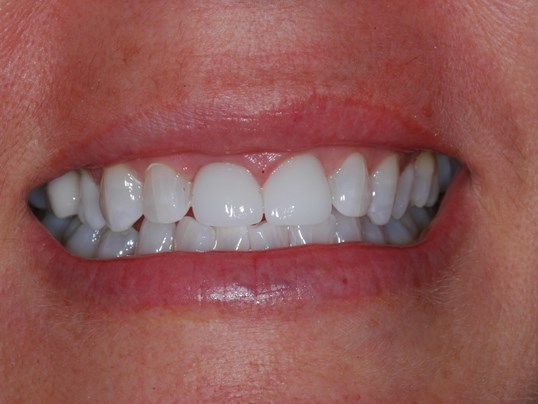 What a difference! We also matched her existing crown on her other front tooth almost exactly. Sue was very pleased. More
Gorgeous Smile, No Worries!
As we mentioned previously, our patient's 1st opinion regarding this procedure, told her the process would take at least 12 months. We were able to finish this case in 4 months! Saving her time and money not traveling back and forth from Houston to Dallas for multiple surgeries and office visits. Her new implants, all porcelain crowns look and feel great and she could not be happier with her smile. Fill out the form below to contact Plano Single Tooth Dental Implant Specialists, Dr. Ron Bosher and Dr. Tim Nguyen, to schedule your consultation today!
Location