Plano, TX, Broken Tooth Results in an Implant-Retained Crown for Lasting Results*
Procedure Details
This patient broke her tooth off at the gum line. The tooth had root canal therapy years prior, so a post core buildup and new crown was one treatment option, but the long-term prognosis was very poor. This is because there was a very high probability that the remaining root or post would fail in the future. Our patient wanted a more permanent/ long term solution so after consultation with our dental professionals, she elected to do an implant-supported crown. Also known as an implant retained crown, this is dental solution that provides a more stable, long-term outcome.
More
Retracted photo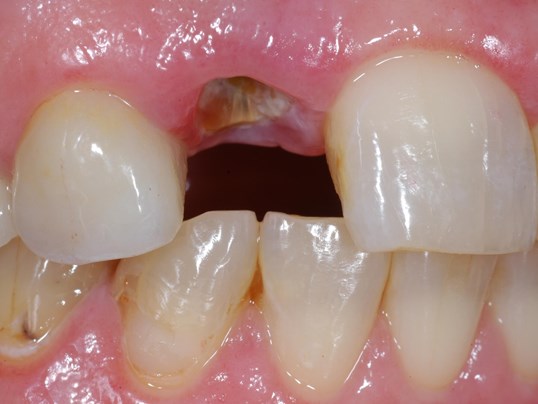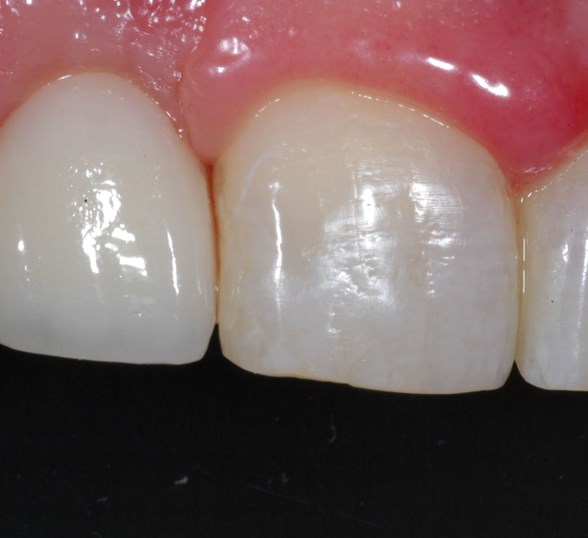 The "after" photo was taken the day we placed her abutment and crown. The gum tissue looks very good. More
A Longer-Lasting Solution
Dr. Bosher prides himself on making his patients happy. Patients seeking a one-time, more permanent fix rather than a temporary fix that will need to be addressed later is one of the reasons Dr. Bosher is consistently named D Magazine's "Best Dentists". Dr. Bosher is an expert in dental implant surgery, crowns, and other restorative dental options that allow patients to have optimal, long-lasting outcomes. We invite you to call our Plano, TX dental practice to learn more.
Location