Full Mouth Dental Restoration Using Dental Crowns and Dental Bridges*
Procedure Details
This female patient came to Dr. Bosher after being with her long-time family dentist for over 30 yrs. She felt that her condition required someone who could understand her current condition and offer a better long-term solution, as well as a desirable aesthetic result. Through the years she had lost several back teeth and they were not replaced, causing her bite to collapse. She also desperately wanted her beautiful smile back. Dr. Bosher corrected her dental problems, such as abscessed teeth, replaced missing teeth, and used dental crowns and bridges to completely restore her teeth. The outcome not only produced gorgeous, natural looking teeth, but her mouth is now healthy and can be maintained. This changed her life and she is thrilled with her results.
More
Retracted photo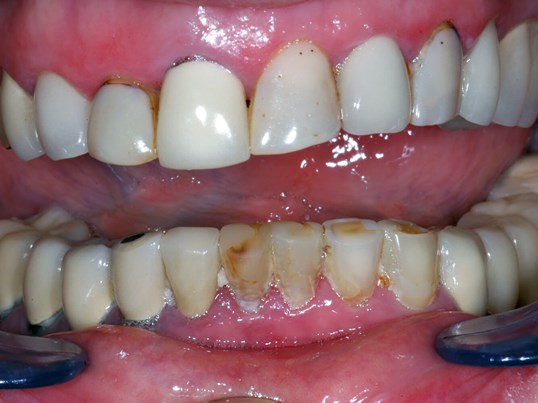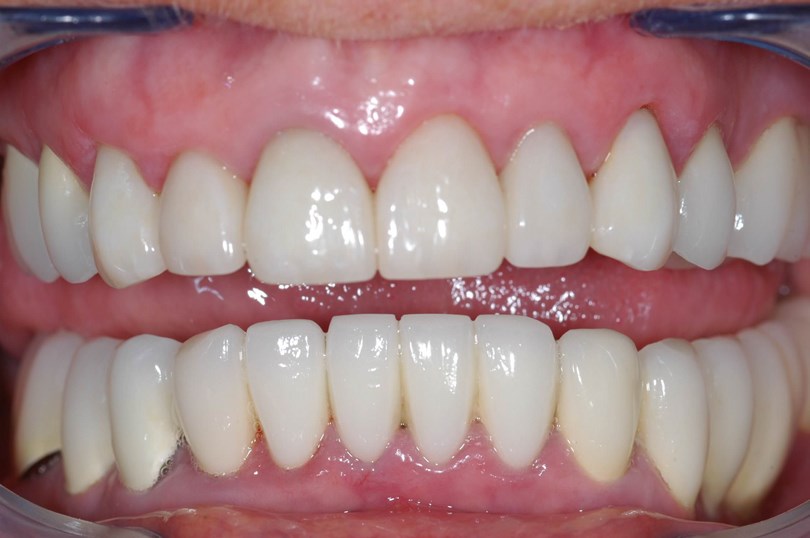 The before and after photos are strikingly different. Full mouth restoration using dental crowns and dental bridges can produce a natural, healthy look. More
Full Smile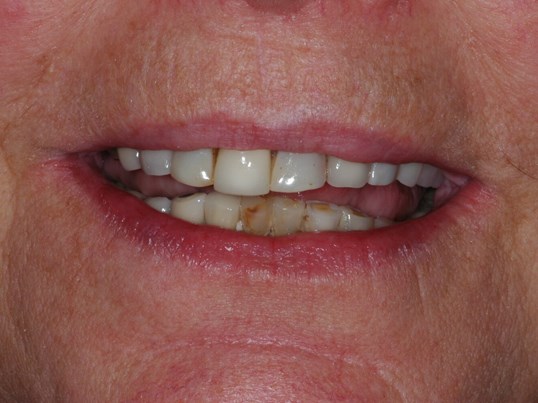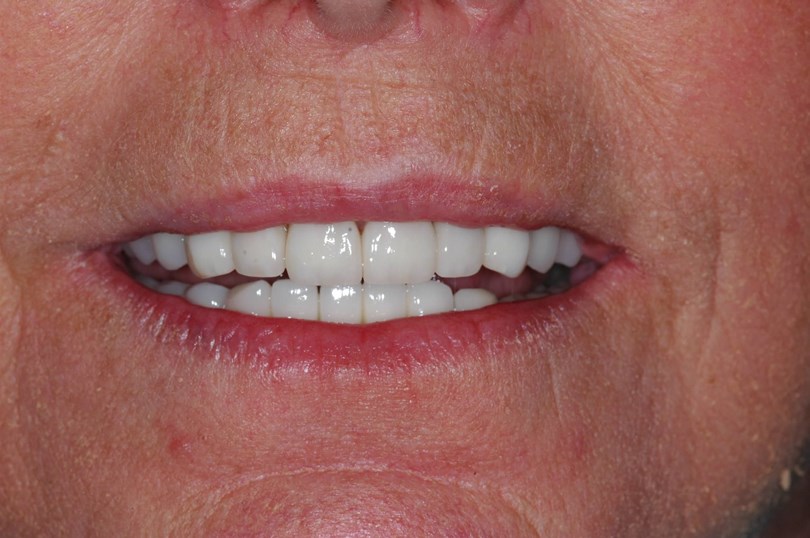 She really enjoys having better function and a beautiful smile again! More
Get a Healthy, Gorgeous Smile!
If you have suffered long enough with missing teeth, and teeth that no longer function properly or look pretty, call Dr. Bosher today and schedule your consultation. He has the latest technology in-house to correct your dental problem and produce a beautiful smile that is not only healthy, but aesthetically life-changing!
Location