39 Yr. Old Allen Woman Replaces Old Dental Crown With New, All Porcelain Crown*
Procedure Details
The 39 year old Allen woman's chief complaint was having to wear the old style metal ceramic crowns. Many patients ask us "Are my crowns going to have the black line I see on other people." For many years, this is the type of porcelain crowns that almost every dentist made. Newer reinforced porcelains became available about 20 years ago and has made this type of dentistry obsolete. An all porcelain crown can turn up the power of your smile.
More
Retracted Smile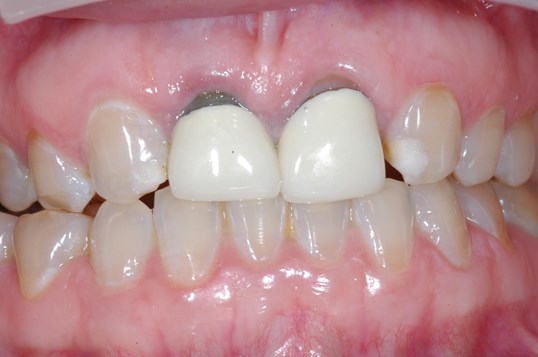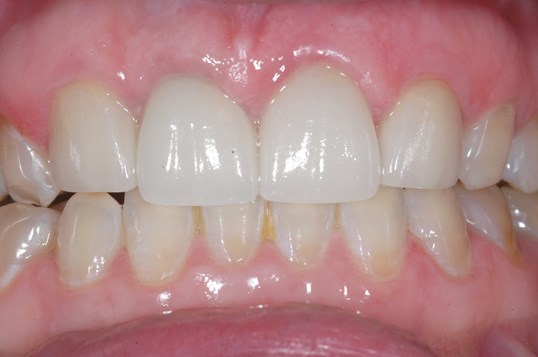 The patient was missing both of her lateral incisors (the teeth next to the front teeth), so years ago an orthodontist moved the canines into their positions. But canines do not look anything like a real lateral, since they are too bulky. So we reshaped the canines with veneers to look more like lateral incisors and eliminated the black line seen at the gum line of the front teeth for a more natural looking smile. More
Having these unattractive old crowns for so many years took a toll on the patient's self-esteem, but now that Bosher Cosmetic and Restorative Dentistry in Plano has restored her smile with all porcelain crowns, her confidence is coming back. Don't settle for anything less than your best smile by making an appointment at Bosher Cosmetic and Restorative Dentistry today.
Location