Smile Makeover with Veneers and Crowns, Prosper, TX**
Procedure Details
An existing patient of ours decided that it was time to change his smile. During Dr. Tim Nguyen's exam, he determined that the patient's teeth were in good condition, but esthetically he had been thinking about it and wanted to know what we could do to make it better (i.e. closing the spaces, and "black triangles" or in layman's terms the spaces that open up near the gums when you get gum recession). After discussing a couple of options Dr. Tim Nguyen decided to remain conservative in doing the front 4 teeth with veneers and the 2 canines with crowns where more strength was needed. The patient bleached his teeth prior to and then Dr. Tim Nguyen was able to match the color spot on! He could not be happier with his new smile and we could not agree more.
More
Cosmetic Result Before & After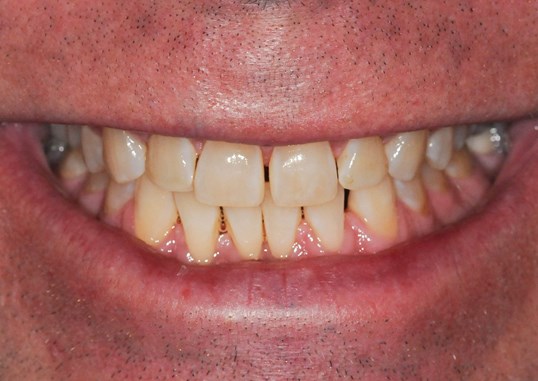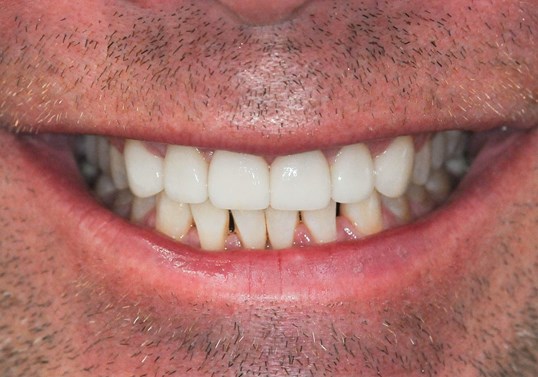 All Porcelain Veneers and Crowns used to close the spaces between his teeth. Cosmetic Teeth Whitening was used to brighten the remaining teeth for an ideal ending result. More
Dr. Tim Nguyen at Parker West Dental Associates would never push anybody for cosmetic treatment that didn't want it. A lot of people come in as new patients with specific concerns about the cosmetics of their teeth, but a lot of times existing patients who have been with us for a number of years decide that they want to brighten or fix things about their smiles that they may not have been able to do before. We would love to help you if that is the case, so don't hesitate to call us or fill out the form below for a cosmetic consultation!
Location