Plano Businessman Wanted Better Smile*
Procedure Details
This patient, around 50 years of age, came to Dr. Bosher for several reasons. He had crooked, misaligned teeth, as well as discoloration and unsightly old fillings. He was ready for a new smile. Dr. Bosher replaced his old fillings with dental crowns. Because multiple teeth were involved, Dr. Bosher used full coverage crowns. The difference between the before and after photos is striking. His teeth are now straight, pearly white and natural looking. This dental restoration procedure took years off of his appearance!
More
Face View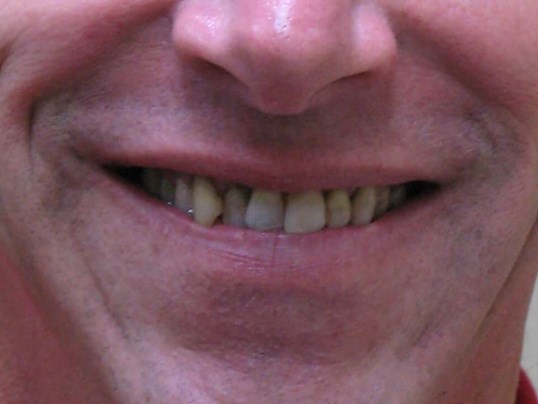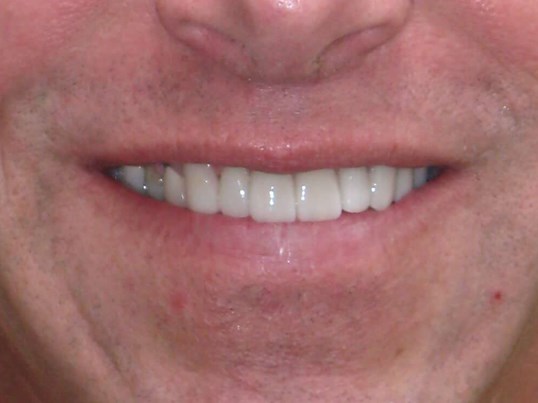 The photo taken after the restoration is remarkable. The improvement is so significant that our patient has a new found level of confidence. He loves his new smile! More
Retracted View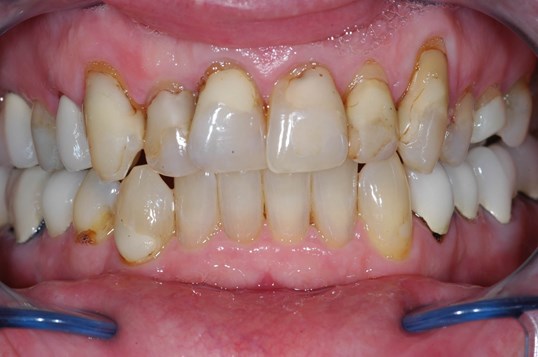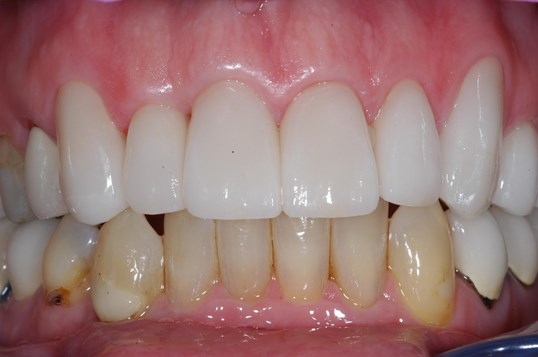 You can see how many fillings he had in his front teeth. The teeth were also not evenly aligned and were rotated. Now that he has full coverage crowns, he no longer has to deal with old fillings and having them redone. His new teeth are healthy and beautiful. More
Full Smile Close Up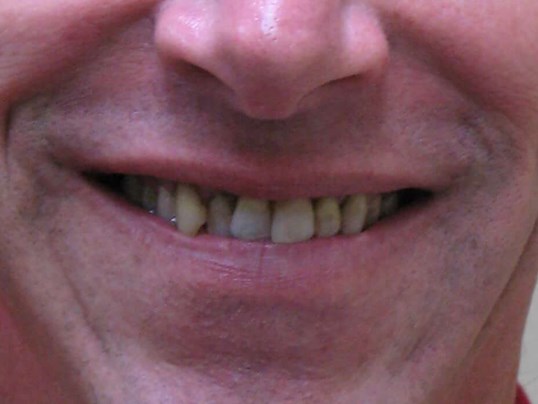 This is one of our favorite cases because it truly shows how incredible the teeth can look through dental restoration. Advances in dental technology have made it possible to get a new smile that looks natural. More
If you have old fillings and are self conscious about your smile, please call our Plano, TX dental office today for a full consultation. Regardless of how crooked, misaligned or discolored your teeth are, we can consult with you and develop a treatment plan that will produce stunning, lasting results! Fill out the form below to contact Plano Nitrous Oxide Specialists, Dr. Ron Bosher and Dr. Tim Nguyen, to schedule your consultation today!
Location