Gorgeous Smile Makeover With All Porcelain Crowns for Dallas, TX Woman*
Procedure Details
This young female patient went to her long time family dentist and simply wanted a prettier smile. So on her very next appointment with him, he prepared her teeth for crowns. Even though the photo shows straight, white teeth, the look is very unnatural. As you can see, they were very bulky, square and monochromatic. She hated them. She is a very petite, beautiful girl and she got teeth that she felt was a better match for a "football lineman". Dr. Bosher first spent time with our patient so he could understand what she wanted, he took impressions of her mouth and photos of her teeth. All of this was sent to Dr. Bosher's ceramist and the new crowns were made on a model in wax. This is called a diagnostic wax-up. This allows Dr. Bosher to be able to know exactly what to do and our patient can see exactly what her new teeth would look like. In cases like this where a thorough patient interview is needed, it is important to get the aesthetic result right so that the patient doesn't have to go through more dental work. She approved the crowns and they were made and placed in their final position. The new result is a natural look. She has the gorgeous smile she has always wanted and could not be happier with her results.
More
Retracted Smile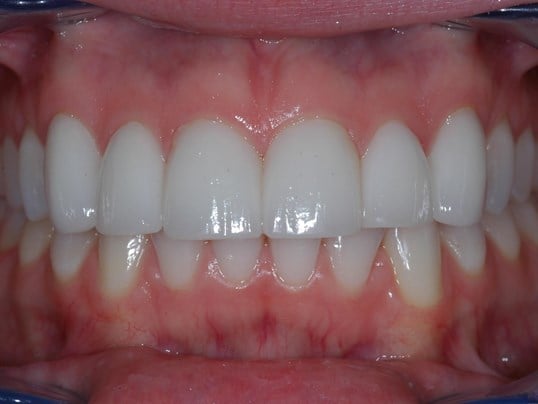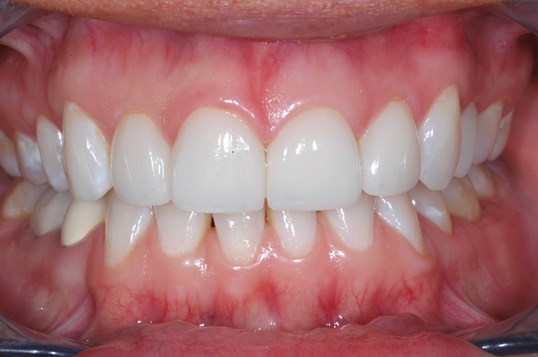 Notice the difference! Her previous crowns are flat in color and bulky in size. They were too large for her petite look. Her new smile is feminine and natural. More
Full Smile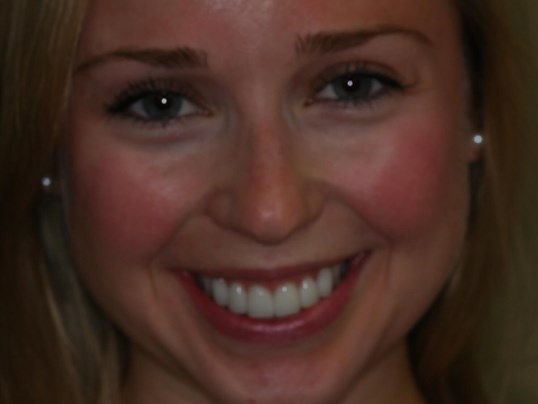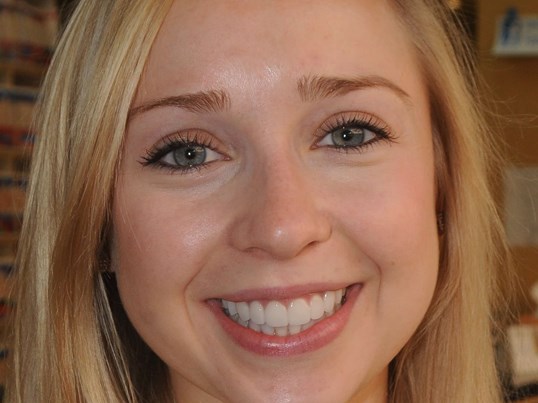 She could not be happier with her new smile! More
This patient's family dentist was well intended, but not well trained in cosmetic dentistry. When she returned to his office, he agreed to do the crowns over, but she had lost her confidence in his ability and experience. She felt she could not wait to get them replaced so she began her important search to find the right dentist. There is about a 3-month difference in her first set of crowns and the set created by Dr. Bosher. Between these visits, our patient spent 2 months doing online research for what she thought was the 'best cosmetic dentist' in the Dallas area. We appreciate her trust in us, and are so very happy with her results. Again, a very satisfying case for Dr. Bosher and staff. We are so glad when we can achieve exactly what the patient is looking for!
Location