33 Yr. Old Allen Man Has Old Dental Crown Replaced with Gorgeous Porcelain Crown*
Procedure Details
This 33 year old male patient from Allen came to Bosher Cosmetic and Restorative Dentistry in Plano with an existing crown on the front tooth that looked discolored and out of place. The original crown was too large, misshapen, and did not have a natural appearance. The reason for the crown in the first place was due to an injury he had many years ago. After a root canal, the crown was put on and continued to discolor through the years. Dr. Bosher replaced the old damaged crown with an all porcelain crown (also called a cap). Now, the tooth is the right color and shape so it blends naturally with his smile.
More
Retracted photo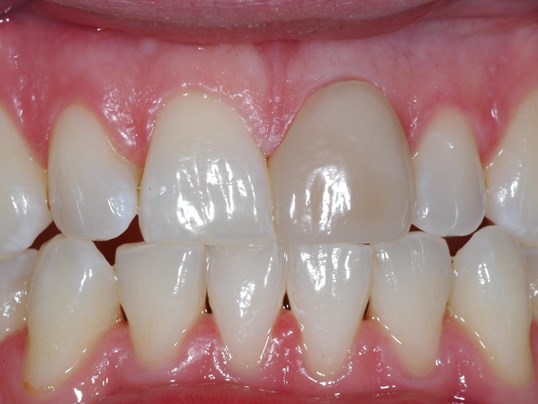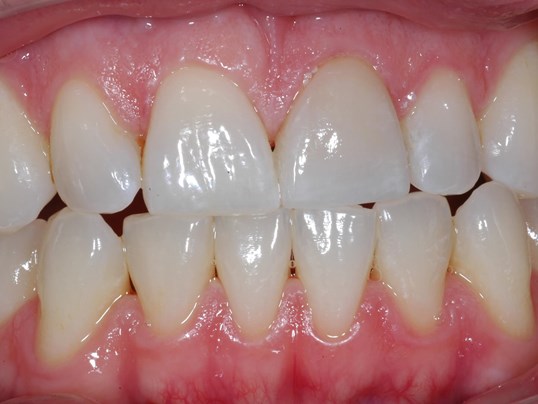 We used an inner zirconium core over the porcelain crown to replace the patient's discolored, misshapen crown. Notice how we also improved the shape of the crown to better match the other central incisor. Dentist's Note: zirconium is called a ceramic metal and can made the same color as the porcelain. This new material prevents ""the black line" associated with older ceramic/metal crowns. More
Upgrade Your Dental Crown
If you have a crown that was put on by another dentist and you are not happy with the aesthetic or functional result, please contact our dental office in Plano, Texas today for a consultation. Bosher Cosmetic and Restorative Dentistry works with countless patients to replace old crowns so that our patients can feel confident and happy with their beautiful smile. We have a restorative or cosmetic dental solution for pretty much every case. We look forward to meeting you!
Location