Single Tooth Dental Implant **
Procedure Details
Pt came to see Dr. Bosher because he was unhappy with the color of the crowns on his front teeth. He was missing a tooth and had a dental implant placed, yet the crown over the implant was darker and shorter than his other front tooth. He chose Dr. Bosher because of his extensive experience in restoring dental implants and cosmetic dentistry. Dr Bosher was able to identify the old implant system and construct a new crown over the implant, then make a new all porcelain crown on the adjacent tooth for a perfect match. The end result is one happy patient.
More
Retracted Smile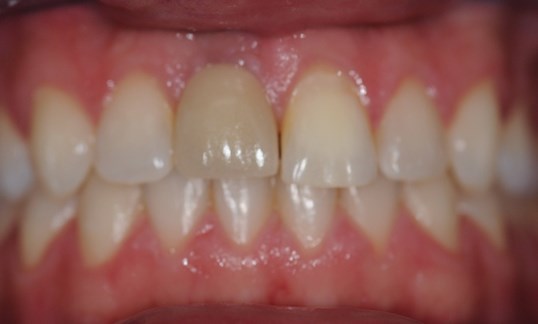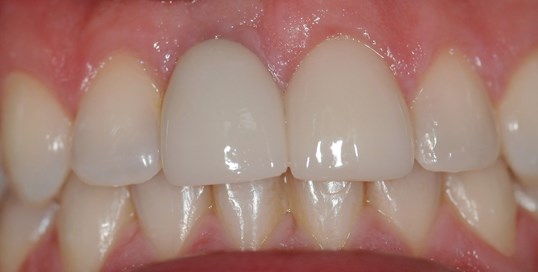 The before picture displays the discolored and misshapen crown over implant that the patient could not stand any longer. The after photo exhibits two well matched crowns and a more symmetrical smile. More
If you would like to learn more about how to change your smile, call us today at 972-985-0005.
Location