Excellent Dental Health Is Instrumental To Achieving A Fulfilling Life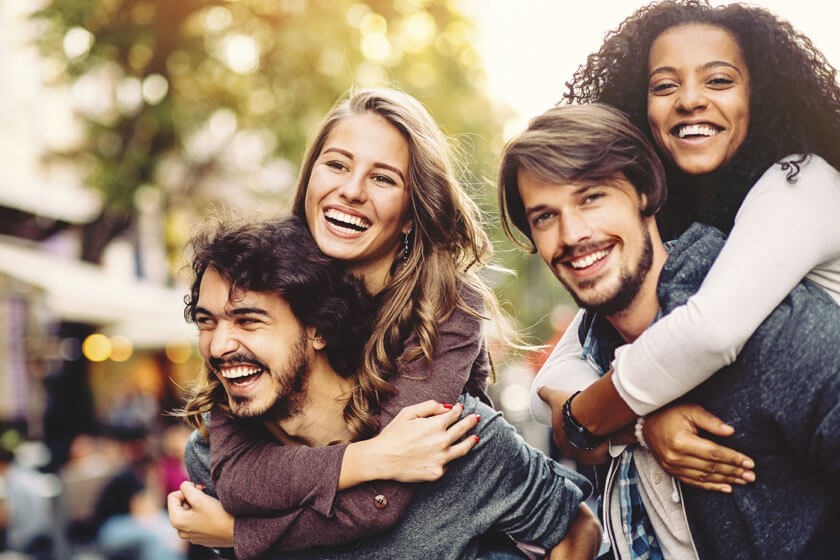 Most adults and even children know the value of having a healthy, radiant smile. To some men and women, a smile can be an extension of a vibrant personality. Meanwhile, others could regard it as a tool to indicate contentment as they're among their loved ones. When you have a smile that is both hygienic and outwardly appealing, enjoying a better lifestyle can be much easier. Oral health can influence several factors of total wellness, ranging from proper biting and eating functions to your total physical health, as well as the mentally influenced components of self-image. That's why our compassionate team at Parker West Dental Associates in Plano, TX, strives to help every one of our clients attain a happy, lovely smile that supports a better lifestyle. If you have questions about how your oral and general physical health can be related, we invite you to browse this blog and find out some of the ways in which an enhanced life commonly starts with your smile.

ORAL WELLNESS CAN HAVE AN EFFECT ON EVERYONE'S OVERALL HEALTH
A number of Plano, TX men and women may be astonished to learn that specific oral problems, as well as the general health of the smile, could have an impact on the overall physical health of the rest of their body. Dental concerns like lost or broken teeth and an uneven bite may impact an individual's ability to chew hard or sticky foods, talk with ease, or smile confidently. A growing number of studies are also outlining a potential link between gum disease and a variety of other health illnesses, including cardiac disease, diabetes mellitus, memory loss, stroke, and some variations of cancer. Maintaining a smile that's healthy could help you enjoy an elevated day-to-day life and reduce your risks of developing a number of general health issues.

UNCOVERING THE EMOTIONAL IMPACT OF A HYGIENIC SMILE
Beyond manifesting in physical impacts on the whole body, the wellness of the smile might also have a notable impact on your self-confidence and emotional health in general. A smile that looks attractive and feels clean encourages optimistic emotions and offers people the ability to laugh and speak to others without worry. In many cases, smiling could make your face look more pleasing and encourage a person to feel more content and fresher. Multiple recent studies cite the undeniable mental benefits of smiling. As a matter of fact, it's been demonstrated that the act of smiling can promote joy and total physical health. When you have a fresh, beautiful smile that you're confident in, you could be willing to smile more often, further improving your general wellness.

GETTING REGULAR DENTAL CARE CAN BE CRITICAL TO ATTAINING LONG-STANDING ORAL WELLNESS
To guarantee that your smile stays visually appealing and feeling great, it's vital to get regular dental cleanings and evaluations from a highly trained Plano, TX dental team, such as the professionals at Parker West Dental Associates. When performing preventive treatments during these visits, we will assess any indications of dental issues that could require immediate intervention to support a fresh and radiant smile. The buildup and tartar that pile up on the teeth contain harmful bacteria, which can lead to decay and gum infections. When you get your teeth professionally cleared of plaque two times per year, you might reduce your chances of needing extensive dental services and developing infections associated with periodontal disease. Dental issues can also be detected and addressed earlier, creating a more beneficial method of improving your oral wellness. Getting regular general care is a crucial aspect of ensuring that your smile is in good condition every year.

PROVIDE A PROPER ENVIRONMENT TO ENCOURAGE YOUR SMILE TO THRIVE
Even if your enamel is white and the gumline nicely frames your teeth, the health of your smile extends beyond its outward look. Indeed, it's rarely enough to merely make sure that the appearance of the smile is in excellent condition. Instead, the inner structures must also be addressed to support long-lasting oral health. A few oral problems develop in regions of the mouth that can be difficult to see. Patients can give their smiles a healthy foundation by regularly addressing their dental concerns, such as gum disease, which affects the bone and connective tissues that hold the teeth in place. Since periodontal disease has been traced back to other physical health concerns, addressing this condition as early as possible will promote enhanced oral and overall wellness.

CHOOSE A DENTIST IN PLANO WHO MEETS YOUR PERSONAL GOALS
The best way to guarantee that your teeth are healthy is to choose a dental team that can address your individual oral health goals. The talented dental professionals at Parker West Dental Associates in Plano, TX are happy to provide a diverse range of comprehensive dental procedures to enable you to get the smile that you've always wanted and keep it in its best health for years to come. When you need routine oral checkups for health maintenance or require more invasive therapies to enhance your dental wellness, it's crucial to choose a dental practitioner who will provide individualized treatment to help your future dental and total health.

Parker West Dental Associates is devoted to improving the dental health and lives of the wonderful adults, teens, and children we are pleased to serve in Plano, TX. We invite you to contact our dental staff to discover more about how we could help you attain the beautiful, healthy smile you're worthy of. People who have certain cosmetic needs for their teeth or potential dental health conditions should call our team to find out about your options for care. In regard to your overall physical wellness, it's never too late to take off on the journey that gives you a happy smile as well as an improved life.