Achieve A Smile Makeover with Advanced Cosmetic Dentistry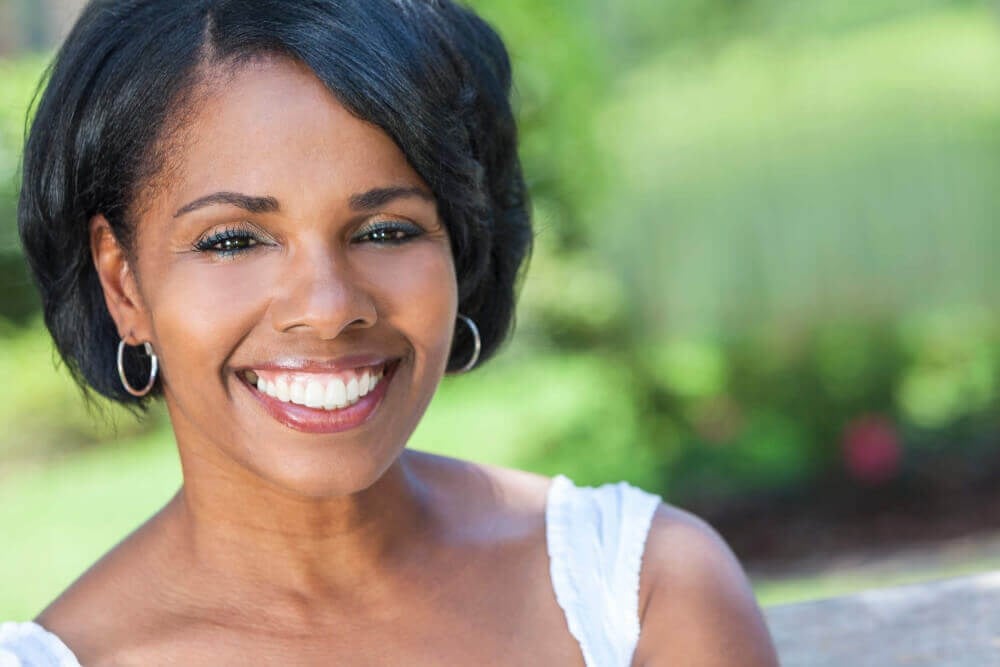 Do you have a checklist of aspects about your smile you would like to change? Do you wish to makeover your smile and improve the way your teeth look? Today's advanced dental procedures and techniques are allowing cosmetic dentists to do amazing things to help people improve their smile. Not everyone is born with a perfect set of teeth so finding the right cosmetic dentist can be a game-changer when it comes to your smile makeover. The cosmetic dentists at Parker West Dental Associates in Plano, TX offer several dental options to cosmetically restore and enhance a patient's smile.
Women and men in the Plano and surrounding areas who are wanting to camouflage or change an issue with their teeth can do so with the help of a cosmetic dentist. A smile makeover offers endless options from teeth whitening to restorative dental work like replacing a missing tooth, and even Invisalign to straighten slightly crooked teeth. Whatever a patient needs, the cosmetic dentists at Parker West Dental Associates are well-versed experts in a wide variety of cosmetic dental procedures. Let's take a look at what a smile makeover can do and how the cosmetic dentists at Parker West Dental Associates can help.
Why do they call it a smile makeover?
A smile makeover is a dental procedure that usually consists of two or more cosmetic procedures. Patients in Plano, TX who are struggling with more than one aspect of their teeth can consider a smile makeover to correct or change those dental issues. It can be customized to meet the needs of each patient. Cosmetic dentistry has rapidly evolved over the years and there have never been more options for patients to consider so they can have the smile they deserve.
What are some common dental issues for a smile makeover?
In general, individuals in the Plano and surrounding areas that have more than one dental problem to correct can consider a smile makeover with a cosmetic dentist at Parker West Dental Associates. Common issues for most people are:
Discolored or stained teeth
Cracked or misshapen teeth
Slightly crooked or crowded teeth
Small gaps or spaces
Missing teeth
Asymmetrical teeth or teeth that don't look uniform in shape or size
Smile makeover procedures
The main goal of any smile makeover is to change the overall appearance of a person's smile. A positive change to a patient's teeth can boost their self-confidence and make them feel more attractive. Your smile is the main focal point of your facial features so improving aspects about it that you dislike can only boost your self-esteem. Some of the popular procedures done with a smile makeover are:
Dental bonding to repair minor cracks or eliminate stains
Tooth-colored fillings to replace old amalgam (silver) fillings 
Teeth whitening treatments to restore a brighter, whiter smile
Porcelain or composite veneers which is a thin, shell-like layer bonded to the front and sides of teeth to eliminate the appearance of imperfections
Dental implants to replace missing teeth
Invisalign to straighten slightly crooked or crowded teeth
Improving your overall oral health
Cosmetic dentists can not only improve your overall smile but also your oral health. Restoring teeth that have been damaged or cracked can prevent further complications such as cavities or tooth decay. Correcting cracked, damaged, or unhealthy teeth with a smile makeover can also reduce tooth sensitivity, pain when chewing, and the opportunity for infection or gum disease. Aligning teeth that are crooked or crowded can also contribute to better oral healthcare as it lowers the risk of future cavities due to overcrowding. A smile makeover is not just an aesthetic improvement but also a matter of taking care of your oral health. 
Maintaining those smile makeover results
Patients who have restored their smile with a cosmetic dentist often say they should have made those changes sooner. The psychological and emotional benefits of improving the way your smile looks are endless. Patients in Plano, TX feel more attractive and find themselves not hiding their smile any longer. Working with a qualified, experienced cosmetic dentist, like the ones at Parker West Dental Associates can give a patient the help they need so they can love the way they look. Maintaining those amazing results means regular visits every six months for cleanings and exams along with being proactive about your dental health at home. 
Let a cosmetic dentist help you improve your smile so it can be infectious! With today's dental technology and options performed by an experienced cosmetic dentist, any dental issue can be tackled so you can love your smile once again. If you are interested in eliminating any dental issues or just improving the way your teeth look to have a brighter, whiter smile, we encourage you to call the office of Parker West Dental Associates in Plano, TX today for a thorough dental examination. Let our team get you smiling again!