Are You Getting Dental Exams Every Year? Here's Why You Should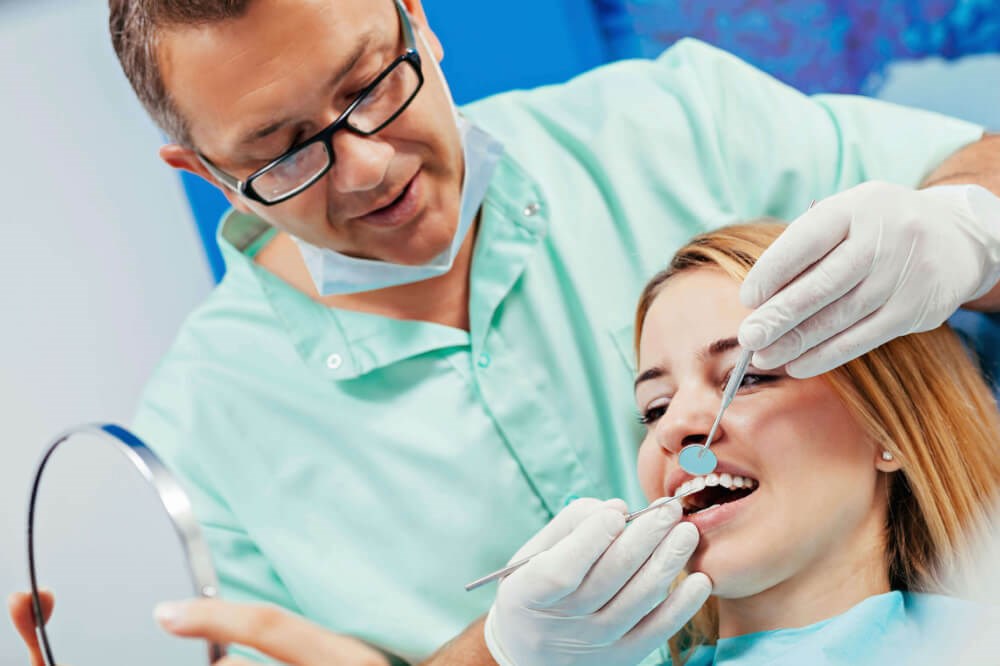 Are you skipping your routine dental examination every six months or even ?yearly? Most patients assume that a lack of tooth pain or dental concerns means their teeth are healthy. That is not necessarily the case. Patients who only visit their dentist when a problem arises can find themselves with more serious dental issues down the road, and in some cases, incur increased financial costs because of it. In addition, your mouth is a path to your heart, stomach, and other vital organs. Infection or inflammation in the mouth can eventually extend to other areas of your body. Twice-yearly or annual dental exams are one of the most important aspects of ensuring your health. Regular dental checkups can help detect small issues before they become more serious, painful, and expensive.
Oral health exams
If you haven't been to a dentist or had an annual dental examination in a while, now is the time to get back on track. A dental exam with an expert, certified dentist at Parker West Dental Associates in Plano, TX, provides a thorough checkup and screening for:
Cavities

Gum disease

Signs of oral cancer

Check of previous dental work
In addition to the deep dental cleaning your teeth need once if not twice a year, dental x-rays are an essential part of the exam. Dental x-rays are a viable tool for dentists to see hidden problems or areas of decay that, if left undetected, can cause more serious dental issues down the road. Every few years, you also need a full mouth x-ray series that captures images of your gums, jawbone, and teeth. These types of dental pictures allow for early detection of any cysts or other underlying dental or structural issues that could cause problems in the future if left untreated.
Early detection is key
It is never too early to begin annual dental exams. Children can begin seeing a dentist at least once a year. Regular dental checkups not only give your teeth a "deep clean" but also can help address issues such as gum disease or cavities before they develop into a more severe problem. The expert dentists and professional staff at Parker West Dental Associates in Plano, TX, offer a welcoming environment so patients are ready to return.
Skipping your dental exam can mean more dental problems
Routine dental cleanings and exams allow your dentist to detect dental issues such as cavities. When a cavity is detected early, it can usually be resolved with a simple filling. But when cavities are left untreated, they can lead to more complex dental procedures like a root canal or extraction. Cracked or broken teeth, or other dental concerns like gum disease, can be tackled before turning into more serious issues. Regular dental exams are key to maintaining good oral health.
Struggling with anxiety or fear
It is not uncommon for adults to forgo their annual dental exam because of fear or anxiety, also known as dentophobia (fear of dentists). It usually stems from a bad experience as a child (or even as an adult) that inhibits individuals from wanting to return to a dental office. At Parker West Dental Associates in Plano, the professional staff and qualified dentists will do their best to alleviate any fears you may have. They want to give you a positive dental visit, so you are comfortable and keep coming back.
The experienced staff at Parker West Dental Associates also offers dental sedation methods to make you feel more relaxed during your exam and any dental procedures. Nitrous oxide, more commonly known as "laughing gas," or oral conscious sedation can ease anxiety and help patients feel calmer throughout their appointment. If you need dental sedation, Parker West Dental Associates will schedule a consultation before your dental exam to determine what you need and how they can safely make you feel more comfortable. They will also discuss what you can expect during your actual appointment, so you will feel more at ease.
Schedule your dental checkup today
Regular dental checkups can ensure that oral health problems like gum disease or cavities are detected before they become a more painful issue. Make sure you have a healthy smile with annual dental examinations every six months to a year. Maintaining your oral health should be a priority, so let the experts at Parker West Dental Associates in Plano, TX, help. Their compassionate team and board-certified dentists can give you a pleasant experience, so you feel encouraged to stick to your checkup schedule. If your fear of the dentist is holding you back, schedule a consultation with Parker West Dental Associates to discuss sedation dentistry options. The experiences staff looks forward to helping you with your dental needs and yearly dental examinations as part of your overall oral health. Remember: Taking care of your mouth is a key part of your overall wellness. We invite you to schedule a dental exam with Parker West Dental Associates today!