Attain An Award-Winning Smile! Facts To Know About A Smile Makeover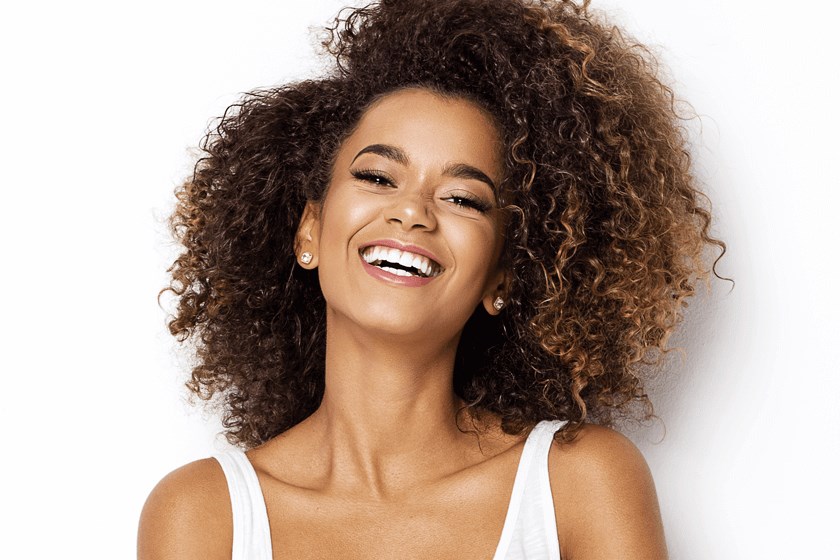 There are many reasons why individuals consider a smile makeover. You smile several times a day and if you feel like you are hiding behind crooked, discolored or missing teeth then you are probably not smiling enough! A smile makeover can improve the appearance of your smile and a cosmetic dentist can provide the customizable dental plan you need to get it.
At Parker West Dental Associates in Plano, Texas our professionally trained staff and cosmetic dentists are highly experienced and provide a state-of-the-art dental facility, so their patients get the most up-to-date dental options. Today's modern cosmetic dentistry can provide aesthetic improvements to both women and men so there is no time like now to change your smile so you can like what you see! Let's take a look at what a smile makeover can do and how you can get the smile you deserve.
What is a smile makeover exactly?
A smile makeover improves the appearance of a patient's teeth or smile with the help of one or a combination of cosmetic dental procedures. If you want to attain a new smile then finding a qualified, Plano, TX cosmetic dentist is your first step in the right direction. The dentists at Parker West in Plano are skilled and medically experienced to provide restorative implants and cosmetic options to their patients. After an initial consultation, they will provide a smile makeover plan, so you can get the award-winning smile you always wanted.
What can a smile makeover fix?
Before considering a smile makeover you should figure out exactly what you don't like about your teeth, gums, and overall smile. Are your teeth crooked? Do you have discolored or misshapen teeth? Does too much gum show when you smile? Do you have missing teeth? These are all good questions to ask in order to evaluate what you truly don't like about your smile when considering a makeover. A smile makeover can help with all of these different dental concerns and more.
Crooked or misaligned teeth
Crooked or misaligned teeth is a common problem and one that even adults who had braces as a teenager often deal with as we age. As we get older, our teeth shift and can become crooked over time. Crooked, or misaligned teeth, not only pose dental problems (such as causing cavities) they are also a popular reason for a smile makeover. Unless severe, you may be a candidate for such orthodontic treatments like Invisalign to improve your smile which will improve your overall oral health. Invisalign is a series of trays or aligners customized to gently move your teeth into the correct position in order to properly align them. They are the new, modern "clear" braces that are a popular option with adults.
Missing teeth
A smile makeover can restore your smile by replacing a missing tooth or teeth. Porcelain veneers or dental implants are two cosmetic options that are long-lasting solutions for patients in order to restore their smile and eliminate missing teeth. Replacement teeth will be customized to match the color, shape and size of surrounding teeth so that no one will even notice leaving you with a natural-looking, seamless result.
Chipped or misshapen teeth
Both of these cosmetic issues can result in a patient not liking an aspect about their smile. A chipped tooth or several teeth can look uneven or jagged. Misshapen teeth can make a patient feel self-conscious so there are a couple of cosmetic options. Dental contouring or bonding can correct minor chips in teeth or custom veneers may be a solution. Custom veneers are thin-shelled overlays bonded to existing teeth in order to cover up chips or smooth out misshapen teeth to give patients a smooth, contoured smile.
Gaps or spaces
Some patients are okay with a gap between their teeth while some patients are not okay with that look when they smile. There are a couple of dental options to remove a gap or spaces between teeth. Custom veneers can cover up a gap and be customized in shape and color in order to look like surrounding teeth. If you have several gaps or spaces, then Invisalign may be the best solution for you and can be determined by a cosmetic dentist during the initial consultation.
Discoloration or stains
Unfortunately, every cup of coffee or glass of red wine can leave an impression on your smile. Over time, the daily activities of eating and drinking can dull the appearance or color of teeth causing them to look yellow or stained. The enamel of our teeth is very absorbent so unless you are brushing after every meal or drink then your teeth over time will show it. Professionally whitening your teeth with a cosmetic dentist is a safe and effective way to makeover your smile. You can get a custom in-home whitening kit or in-office laser whitening treatments at our Plano, TX dental practice in order to regain that youthful white appearance to your teeth and improve the way your smile looks.
A "gummy smile" or gum tissue issue
When you smile is all you see are your gums and "small" teeth? In some cases, patients deal with a gum to tooth ratio that is disproportionate which causes a 'gummy smile'. Not an issue with good oral health, but a cosmetic issue for patients who want to improve the way their smile looks. An experienced cosmetic dentist, like the ones at Parker West Dental, can contour your gums with laser gum sculpting in order to remove excess gum tissue and reveal more of your teeth to beautify your smile.
Replacing old metal fillings
A popular makeover option especially for older patients to replace their old, silver or metal fillings with composite or "tooth-colored" fillings. Patients no longer have to worry when laughing or talking that others will see their metal fillings. Today's composite or tooth-colored fillings are not only less visible but are also more durable, so they last longer giving patients a better alternative to deal with cavities without hindering their smile.
There are so many dental options today for patients to be able to attain that award-winning smile. Patients no longer have to hide behind the issues they don't like about their smile because a smile makeover with an experienced cosmetic dentist is the answer. The professional staff and certified cosmetic dentists at Parker West Dental Associates in Plano, TX can create the beautiful smile you have always envisioned so call or schedule your smile makeover with them today!