Restore Your Dental Health With Skilled Stain Removal Methods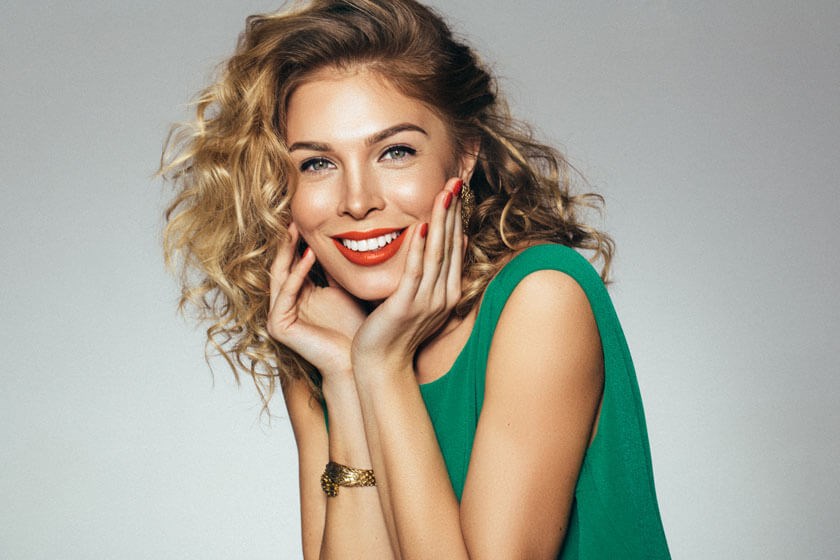 The majority of people dream about having an amazing smile. Dentist-performed teeth whitening is a popular cosmetic dentistry technique because of its multiple advantages. Store-bought tooth-whitening packages cannot match the spectacular results of professional teeth whitening.
Personalized Sessions And Outcomes
Usually, in cosmetic dentistry, a one-size-fits-all method will not work for everyone. Patients' wants and needs are incredibly varied. Dental specialists, like those at Parker West Dental Associates in Plano, TX, make use of their training and experience while checking teeth to establish the cause of any stains. In addition, the dental practitioner will go over your previous and future elective dentistry restorations you plan to pursue that could affect your beautiful end result.
For instance, it may be wise to wait before receiving new crowns and ceramic veneers. This will allow the dentist to design crowns and veneers that complement the color of your newly whitened natural teeth. Dental lightening can be a bit harder for those who already have veneers or crowns. Because whitening treatments cannot remove stains on dental crowns or veneers, it will probably be necessary for your dentist to perform various procedures to ensure that all of your teeth are a uniform tint.
Finally, the dentist will create a customized whitening process that is best for you and can also estimate the amount of whitening appointments necessary to accomplish the most effective results.
Professional-strength Whitening Methods
Store-bought teeth whitening tools usually have a minimal level of lightening elements compared to lightening methods applied during dentist-performed teeth whitening. Also, cumbersome trays and irritating gel may lead to non-uniform results and routinely only brighten teeth one shade with each implementation. Before an in-office teeth whitening treatment, individuals can identify the precise color of whiteness they wish to accomplish.
At Parker West Dental Associates in Plano, TX, our group offers teeth whitening treatments using a process called Phillips Zoom Whitening. Zoom features a unique gel containing hydrogen peroxide that is applied to every tooth individually. The advanced gel is activated by a diode laser, which goes through the tooth and whitens the dulled enamel. This process should bleach your teeth approximately 6 – 10 shades whiter. Dental professionals suggest that people who undergo teeth whitening procedures receive professional cleanings two times annually. This cleaning should help you avoid additional exterior discoloration and help your teeth remain healthy.
Increased Support
Frequently, patients who try at-home teeth whitening solutions might feel tooth pain after applying them. This could develop when the hydrogen peroxide permeates the exterior of the teeth or if they utilize whitening systems with poorly sized strips and trays that aggravate the soft oral tissue. The knowledgeable dental professionals at Parker West Dental Associates in Plano, TX take fastidious steps to thwart such complications.
Throughout each Zoom whitening treatment, the gums and lips are kept safe to make sure that any whitening ingredients touch just the teeth. Then, your dental professional will apply the lightening gel to every individual tooth. To shelter the eyes, patients use protective safety glasses. Even though the technique is painless for the majority of men and women, an anesthetic may be arranged to decrease any nervousness or to relax the gag reflex.
Safer, Quicker Procedures
Even though store-bought whitening gels mostly do not pose health concerns for many consumers, multiple attempts to whiten and illuminate teeth without help from a dentist could trigger chronic tooth discomfort from sensitivity to heat and cold.
Because it might take several weeks or possibly months to see obvious effects with over-the-counter tooth brightening materials, for example, strips, toothpaste, or gels, soreness can become a concern. Certain brands may fail completely to produce a glowing smile. Professional teeth whitening processes are administered by dental professionals to make individuals feel secure and guarantee that the teeth and gums stay protected during the course of the bleaching.
Longer-lasting Results
On top of the multiple other advantages, the effects of in-office teeth whitening techniques last much longer in comparison to at-home tooth whitening strips. At Parker West Dental Associates located in Plano, TX, after a Zoom teeth whitening treatment, patients get an at-home kit that includes the whitening agent and custom mouth pieces. These products can be put to use twice a year to help prolong the healthier appearance of your teeth.
At Parker West Dental Associates, our team recommends practicing good oral hygiene habits by consistently brushing and flossing whenever you eat food or drink sugary or acidic beverages and before sleeping.
Immediately after your whitening and for about 24 hours, we recommend patients to abstain from eating and drinking any stain-inducing foods, such as tomato sauce, and drinks, such as coffee. Anytime it's convenient, request a straw for drinks that might darken the teeth.
Increased Self-confidence and Attitude
Recently whitened teeth will generate more than an appealing smile. Men and women express having increased self-confidence following their teeth whitening, which helps them to grow progressively outgoing and function more courageously in work contexts and in important social situations.
Further, research about the benefits of tooth whitening has revealed that adults with healthier gums are inclined to have stronger mental capacity compared to those with chronic periodontitis (gum disease). Lightened teeth will also erase years off of your face and help you look younger.
Work With The Experts to Upgrade Your Smile's Attractiveness
The remarkable outcomes produced by in-office teeth bleaching treatments like Zoom teeth whitening and various other in-office treatments are unparalleled in their capacity to noticeably alter a patient's smile and, at the same time, boost confidence. We urge you to contact Parker West Dental Associates and arrange an appointment with our skilled Plano, TX cosmetic dentists, who can assist you in attaining a genuinely stunning smile.