Can Cavities Cause Bad Breath?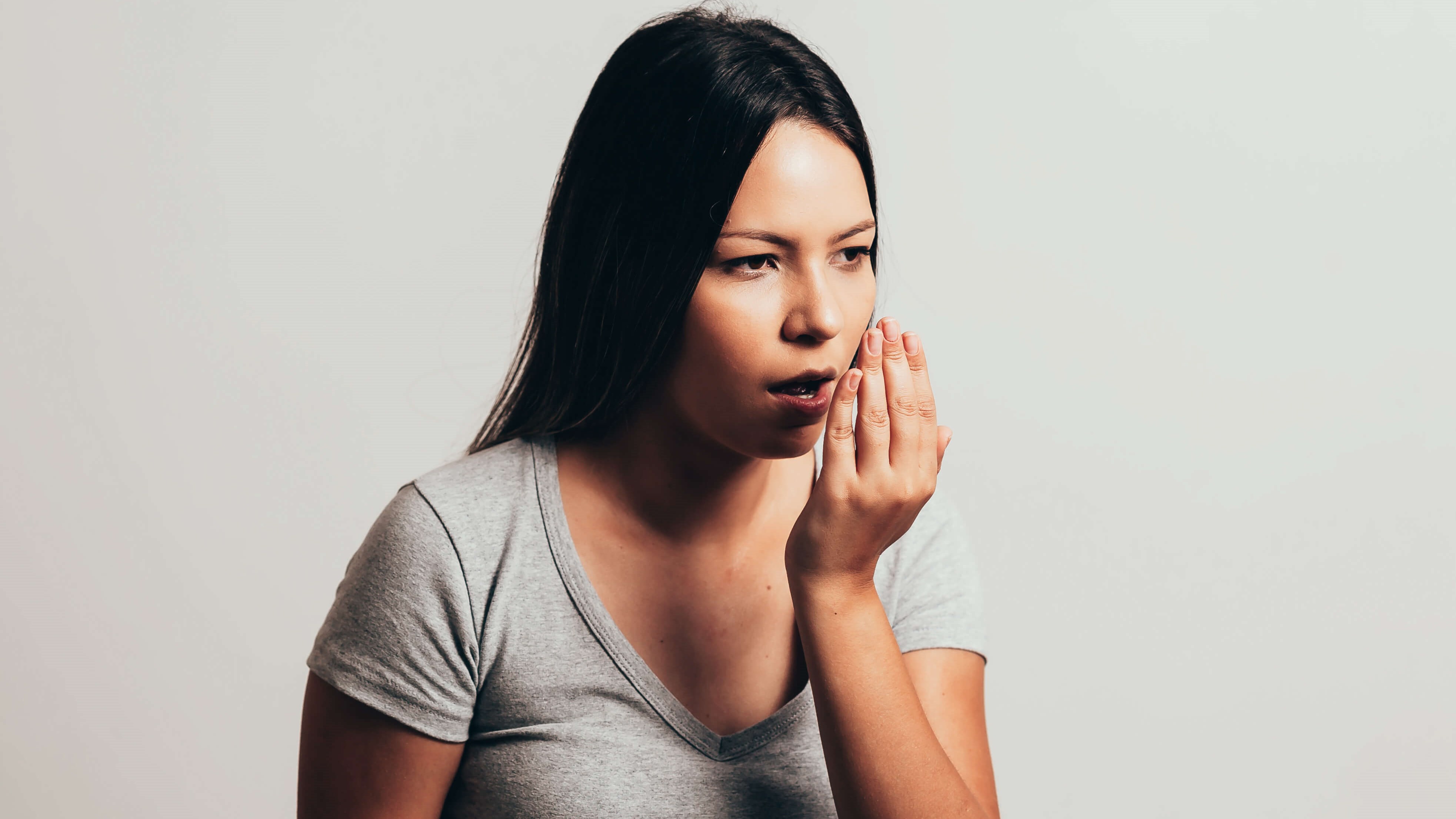 Tooth decay is the destruction of the enamel and the dentin, located underneath the enamel, which makes up most of your tooth. Decay occurs when food particles are left between the teeth and on its surface. This allows bacteria to form plaque, which is responsible for the dissolving of the enamel. This creates holes in the teeth known as cavities. At Parker West Dental Associates, Dr. Tim Nguyen helps his patients keep their teeth and gums healthy with regular dental exams and routine dental cleanings. Those with a diet of high starch or sugar and poor oral hygiene are more susceptible to developing a cavity in Plano, TX.
What does a cavity feel like?
There are many signs of tooth decay and a cavity in Plano, TX, including:
White spots on the teeth (mostly in younger patients)

Toothache

Tooth sensitivity

Pain when eating or drinking (chewing or biting)

Holes in the teeth

Stains on the surface of the tooth

Persistent bad breath
If you suspect you have a cavity, it's important to quickly schedule an appointment with Dr. Nguyen at Parker West Dental Associates. Ultimately, the longer you wait to be treated, the more serious your dental problem can become. Treating cavities quickly stops them from getting larger and affecting deep layers in the teeth, which can lead to infection, severe pain, and even tooth loss.
Why do cavities cause bad breath?
Cavities are caused when bacteria that live on food particles and sugar are left in your mouth. They form acids that eat away at the surface of teeth, causing cavities. The longer that bacteria and these acids are in contact, the higher your risk for developing tooth decay is. The bacteria in your mouth can cause fresh breath to become persistently bad breath until the tooth decay is treated properly. Once Dr. Nguyen finds this tooth decay, he can remove it and place a filling so that the tooth can function properly. This will allow your breath to be fresh again.
Tooth decay treatment
During a dental exam at Parker West Dental Associates, we learn about your medical history, conduct a dental exam of your teeth and gums, and perform an oral cancer screening. We use the DIAGNOdent laser cavity detector, which can find problems in your teeth that the eye alone cannot see, including early tooth decay, cracks, or even very small chips. This high-end technology allows Dr. Nguyen to provide the most accurate tooth decay treatment for optimal dental health for his patients in Plano, TX. When tooth decay is detected, he removes the decay and replaces it with a tooth-colored filling.
Learn how to improve your bad breath with cavity treatment
When you have persistent bad breath and other signs of a cavity, it's important to schedule an appointment with Dr. Tim Nguyen at Parker West Dental Associates. He can conduct a comprehensive dental exam that looks closely at your teeth and gums for possible teeth decay or suspected gum disease, both of which can lead to constant bad breath. To schedule an appointment to improve your oral health, call our Plano, TX dental office today.