Customize Your Smile Makeover with Cosmetic Dentistry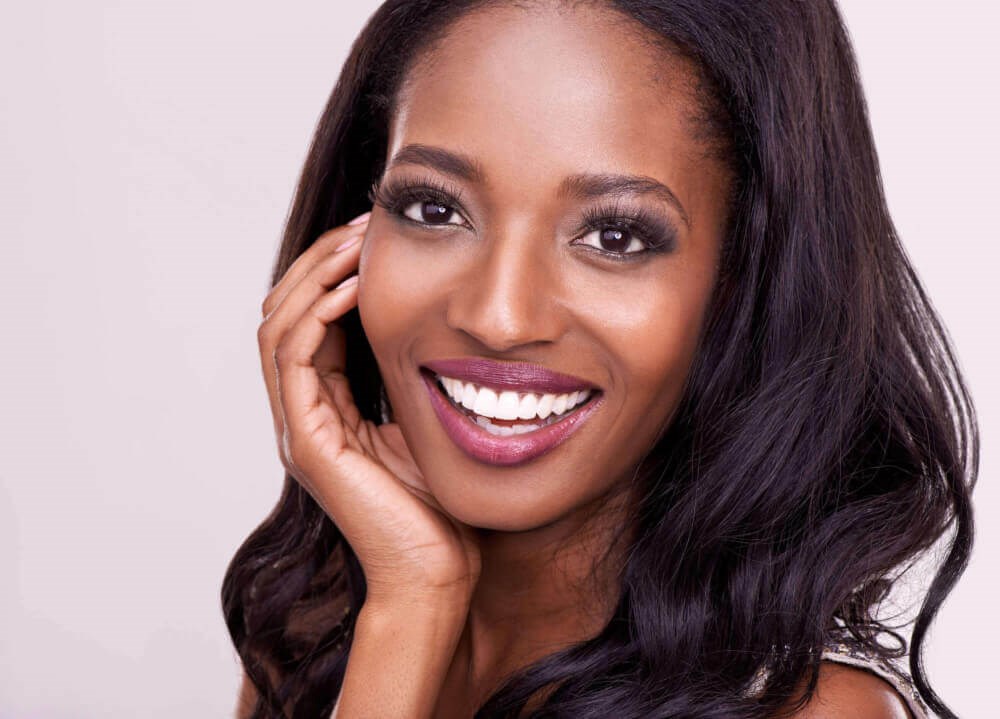 A beautiful smile can make you feel confident about your appearance. However, most people have something about their smile they would like to change. Beauty is in the eye of the beholder, and your smile can be enhanced with a smile makeover when performed by an experienced cosmetic dentist. The cosmetic dentists at Parker West Dental Associates in Plano, TX, have helped countless men and women transform their smiles. Their state-of-the-art office features the latest dental technology and techniques with options including veneers, teeth whitening, and cosmetic bonding to name a few. There are several different ways to get a fantastic smile, read below to learn how your trouble areas may be improved with cosmetic dentistry.
What can a smile makeover fix?
A smile makeover is a customized plan that includes a variety of dental and cosmetic treatments that address your individual oral needs. From porcelain veneers to teeth whitening, dental implants, or orthodontics, the main goal of a smile makeover is to improve the look of your teeth in addition to your oral health. While some smile makeovers are less involved and may only need just one treatment, others may require more extensive procedures. Before undergoing a smile makeover, the experienced dentists at Parker West Dental Associates in Plano, TX will first ensure your oral health is good condition. Any dental issues such as cavities, gum disease, etc. will be addressed before cosmetic treatments can occur. Once those are under control, a customized treatment plan for your smile makeover will be developed so you can smile proudly once again.
Here are three common dental issues that are addressed as part of a smile makeover:
Tooth stains and discoloration
Men and women in the Plano, TX area are often negatively impacted by stained teeth. Discoloration may exist on the outside of your enamel from years of drinking tea, coffee, and tobacco use. This problem can also exist inside the tooth as well, often caused by medication or trauma to a tooth. A discolored grin can make you look much older than you actually are and even unhealthy. This problem is easily remedied by teeth whitening treatments and dental veneers, both of which can dramatically brighten and whiten your smile.
A cracked tooth
Aside from the aesthetic impact, a cracked tooth may cause pain when you try to use it for acts like eating. Increased sensitivity to hot and cold foods and beverages along with being more prone to infection are common issues that accompany a cracked tooth. A dental assessment can determine the extent of the crack and then a plan can be devised for remedy. Often a restorative procedure such as veneers, bonding, or a dental crown can be used to fix the break and alleviate the discomfort depending on the severity of the crack.
A chipped tooth
A chip in your tooth can happen from actions like merely biting into an apple or tripping and landing face-first on the pavement. A chip can cause your teeth to look uneven, and its weakened structure makes it easier for your tooth to get infected. Repairing a chipped tooth through cosmetic procedures such as bonding and contouring or with porcelain veneers improves both the appearance of your smile plus your oral health.
Treatments that are part of a smile makeover
The cosmetic dentists Parker West Dental Associates in Plano, TX, offer a wide variety of cosmetic dentistry procedures to help you enhance the appearance and health of your mouth. Cosmetic treatments used in a smile makeover not only help your teeth appear more attractive but can give that boost in confidence that you may be lacking. Your treatment could include just one procedure or several, including:
Cosmetic bonding
Dental bonding is a treatment to fix and enhance the look of your teeth if your enamel is stained or chipped. Composite resin (the same substance used as a filling for cavities) is matched to your natural tooth color and applied by our cosmetic dentists to fill in chips and mask stains. After the bonding is set, your dentist will polish the material and contour your teeth to give it an even shape. Dental bonding and contouring are a quick, less costly cosmetic procedure. However, the results will not last as long as other treatments, like porcelain veneers.
Custom porcelain veneers
Porcelain veneers are an effective and long-lasting way to enhance your smile. Veneers are thin shells of porcelain that are custom created and permanently affixed to the front of your teeth. Veneers can improve the look of chipped teeth, cover gaps between teeth, and hide stained teeth.
Replacing silver fillings
Patients with older, silver fillings often dislike their visibility when laughing, smiling, or talking. Today, composite resin fillings (tooth-colored fillings) are used to seal a cavity after the decayed enamel has been eliminated. For men and women seeking a smile makeover, replacing older silver fillings is often included in this plan. Aside from lasting longer, tooth-colored fillings are less noticeable than their silver predecessors. Tooth-colored fillings can be used for both your front and back teeth to deal with most cavities. Natural-looking in color, these fillings aid in a more attractive smile and stronger restoration. At Parker West Dental Associates, our staff ensures the filling material blends with your natural teeth, so your result is seamless.
Professional teeth whitening
If you are looking for an effective and safe way to brighten your smile, teeth whitening from your dentist may be the solution. Professional teeth whitening is often the most effective and long-lasting way to brighten your teeth. While there are many over the counter teeth whitening options available, they are not as effective as the in-office teeth whitening solutions offered at the office of Parker West Dental Associates in Plano, TX. We offer KöR whitening, which is a tooth whitening option that provides patients with professional whitening results from the convenience of their home. Or for faster results, Philips Zoom teeth whitening uses laser light to efficiently remove years of discoloration and stains from your enamel for a much brighter smile in just one office visit.
There are many cosmetic dentistry treatments to enhance the appearance of your smile as part of an overall smile makeover. If you are ready to boost your confidence in your smile and make your teeth healthier, schedule a consultation with our cosmetic dentists at Parker West Dental Associates in Plano, TX. Together, we will formulate a plan that addresses your unique dental needs and goals, delivering a stunning smile.