Full Mouth Restoration with Porcelain Veneers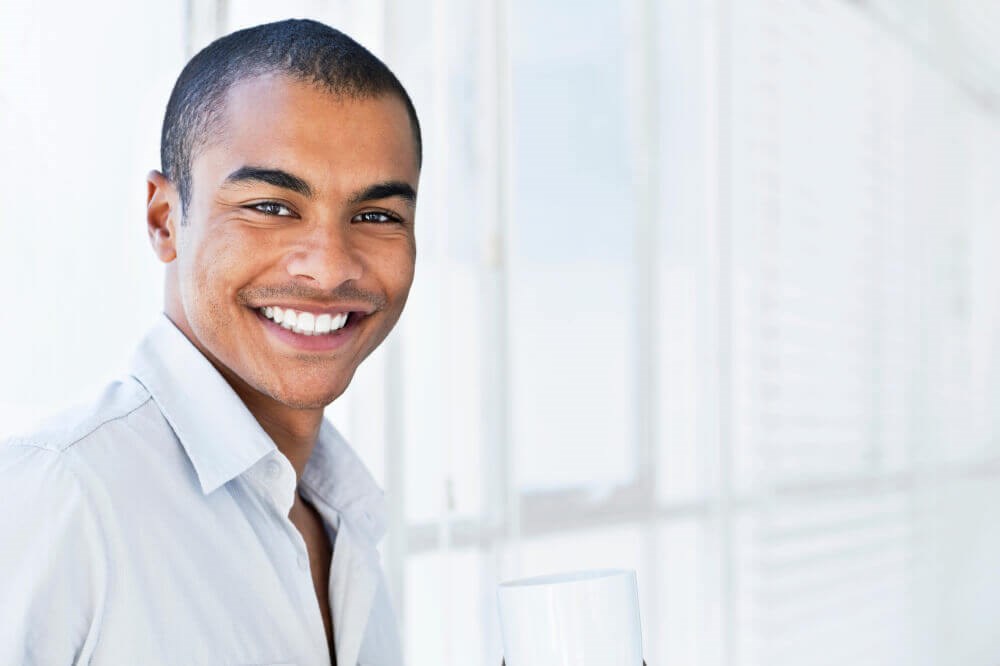 Your smile is one of the first things people notice about you, so if you feel self-conscious about yours, then maybe it's time to get the dental help you need from a cosmetic dentist. Cosmetic dentists can contour, reshape, and cosmetically change the way your teeth look so you love your smile. One of the most popular ways to transform teeth today is with porcelain veneers as part of a full mouth dental restoration, also known as a smile makeover. Veneers offer a quick and effective way to enhance your smile leaving patients with natural-looking, beautiful results.
The cosmetic dentists at Parker West Dental Associates have helped countless men and women in Plano, TX transform their smiles with the use of porcelain veneers. Their state-of-the-art office features the latest cosmetic dentistry technology and techniques, putting patients at the forefront of getting the dental help they need. The following is helpful information on porcelain veneers and how they can help restore your smile. Get ready to love the way you look again.
Are you looking for cosmetic help?
Most men and women in Plano are looking to improve their smile with straighter, whiter, more beautiful teeth. Some common cosmetic concerns are chipped, stained, and misshapen teeth, or small gaps in-between teeth. If you have healthy teeth and gums but aesthetically want to change the way your teeth look, porcelain veneers can be the solution. A cosmetic dentist, like those at Parker West Dental Associates, can help address a variety of aesthetic issues with this easy dental transformation.
Porcelain veneers used today
In the past, people were concerned that porcelain veneers made their teeth look "fake". However, with advances in modern dental technology, porcelain veneers have never looked more natural. They can make your teeth look virtually perfect and family or friends may not even notice you had work done, except for recognizing that your new smile looks great! In comparison with older veneers from the past, today's porcelain veneers are more durable, faster to get, and have never looked better on patients.
How do they transform your smile?
Porcelain veneers are a thin, shell-like layer that is custom made to be bonded to a patient's natural teeth. They are wafer-thin in depth and are made to match a patient's normal tooth color. Some patients opt for whiter looking teeth so a custom color will be chosen by the patient along with their cosmetic dentist. This may involve an additional procedure, such as teeth whitening, to get teeth to the desired shade of white, and then the veneers will be made to match the updated color. Once the custom veneers are made, they are bonded to the front and side surfaces of a patient's teeth.
Why porcelain veneers over composite?
Both composite and porcelain veneers can transform a patient's smile, but porcelain veneers are often chosen for their durability. Even though they are more expensive than composite, porcelain veneers are made of a more durable material and are also stain resistant. These two factors alone make them a popular choice and worth the investment. Consulting with a qualified cosmetic dentist, such as the experienced doctors at Parker West Dental Associates, about which veneer material would be best for you is always recommended.
Full mouth restoration
The goal of a smile makeover or full mouth restoration is to change the appearance of certain teeth, so patients no longer feel self-conscious when they smile. When Plano, TX area patients opt for porcelain veneers as part of their makeover, it can also help restore their overall dental health. Removing or eliminating damaged or misaligned teeth allows for better oral health and more effective dental care. With proper dental care at home and regular dental visits, porcelain veneers can last 10-15 years or more. Porcelain veneers can give patients a comfortable transition to a healthy, natural-looking smile while improving their overall health.
Finding the right dental care
If you have a full mouth restoration checklist then you want to find the right cosmetic dentist in Plano. The cosmetic dentists at Parker West Dental Associates take on additional educational and surgical training to perform these aesthetic dental procedures. With a full mouth restoration, patients typically have more than one dental problem that needs to be addressed before getting porcelain veneers. You want an experienced and qualified cosmetic dentist who can fix your dental needs and give you the best cosmetic results at the same time.
Porcelain veneers are an aesthetic and effective way to makeover your smile. With no need for surgery, an experienced cosmetic dentist can transform the way your teeth appear and get you back to loving the way you look. Porcelain veneers are more natural-looking, durable, and stain resistant so you can enjoy your new smile for years to come.
The cosmetic dentists at Parker West Dental Associates have helped countless men and women in Plano transform their smiles with porcelain veneers. These dental devices can improve your natural teeth so you don't have to feel self-conscious about your smile any longer. Our professional staff will give you something to smile about with porcelain veneers. We invite you to call or schedule a consultation with one of the cosmetic dentists at Parker West Dental Associates in Plano today.