How Biannual Dental Cleanings Help To Keep Your Smile In Great Health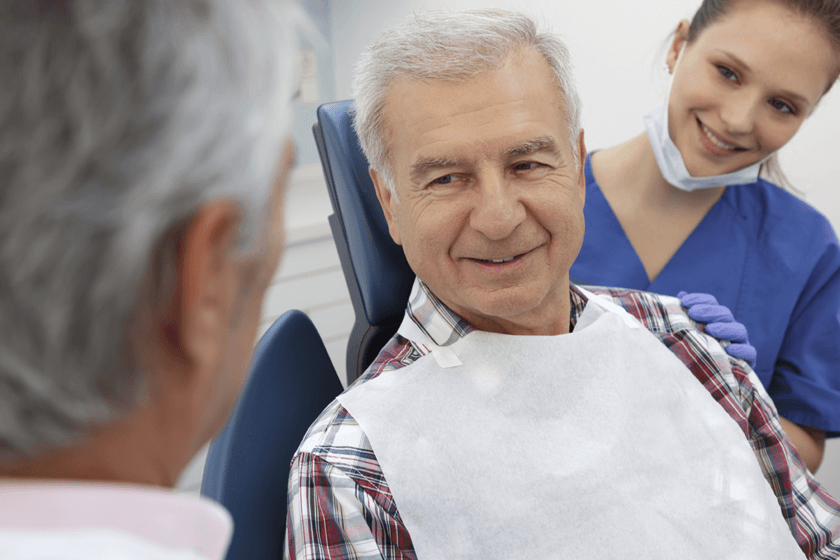 Having a consistent system that consists of brushing and flossing each morning and night is vital to make sure that your oral wellness is in excellent shape. But what several individuals fail to realize is that teeth cleanings from a dental professional are equally vital to your dental wellness. Biannual teeth cleanings, sometimes known as prophylaxis, are a general dentistry treatment that eradicates plaque and polishes the teeth. Getting your teeth professionally cleaned on a twice-yearly basis could help to keep plaque, buildup, stain accumulation, and a majority of other issues controlled. Eradicating plaque may also improve your teeth and gumline into better shape, as well as freshen your breath.

Seeing the dentist no less than twice per year for professional cleanings is a critical aspect of everyone's oral health plan. Our talented team of dental professionals and hygienists at Parker West Dental Associates utilizes advanced techniques to conduct general oral care services and improve the health and lives of Plano, TX residents. When you are due for a routine dental cleaning or have separate oral health issues, we want to be your go-to source for dental care. We invite you to skim this blog post to discover all that you should know about professional dental cleanings and the ways this important dental care treatment may help your smile, now and far into the future.

WHAT DO PROFESSIONAL TEETH CLEANING APPOINTMENTS ENTAIL?
Your biannual teeth cleaning at Parker West Dental Associates will be modified depending on your individual health requirements. Various other general dentistry procedures could also be provided during a cleaning visit to allow you to receive the greatest benefits following your trips to the dentist. These other services may involve dental sealants and fluoride treatments. Teeth cleanings from our knowledgeable Plano, TX team are detailed and individually tailored to allow you to enjoy your most hygienic smile.

At the start of your session, one of our hygienists will ask about your medical history
Many men and women in Plano are often shocked to find out that their dental health might have an impact on their total physical wellness. Before your dental cleaning, your medical past, along with any medications or supplements that you take, will be carefully reviewed. Doing this offers our staff a better understanding of your overall physical health and how it may connect to your dental standing.

Then, a member of our experienced staff will scale your teeth.
Most of your dental cleaning appointment is spent eliminating plaque and buildup from your enamel. Plaque and tartar create a home in which problematic bacteria accumulate and release acids that may ultimately weaken oral structures, such as the teeth. The experienced hygienists at Parker West Dental Associates can thoroughly eradicate the plaque and bacteria from your enamel to improve your dental health and lessen the risks of certain conditions, such as damage to the enamel and gum disease. Surface stains that have developed on the teeth from caffeinated drinks or different foods can also be polished off for a brighter and cleaner appeal to your teeth.

Fluoride treatments can be administered to children or adults who are susceptible to cavities.
A fluoride application is a popular service we provide to strengthen the teeth and safeguard against the development of cavities. The product is generally recommended for children, but it could equally benefit teens and adults who display signals of early-stage decay, a tendency to develop cavities, exposed tooth root surfaces, or other points of concern. To benefit those who may be at a higher risk of developing cavities, fluoride could be applied to the teeth near the end of their dental cleaning checkup.

HOW FREQUENTLY SHOULD MY FAMILY RECEIVE A THOROUGH DENTAL CLEANING?
Routine dental cleanings are generally recommended at least two times annually, but people who have gum disease or various other oral problems might benefit from cleanings more frequently. Our skilled professionals will evaluate your needs and help you determine the prophylaxis routine that's right to ensure your enamel and gum tissue are in the ideal condition.

LOOK FOR A DENTIST WHO'S DEDICATED TO THE WELLNESS OF YOUR MOUTH
The smile is nearly always one of our most beautiful features. Having professional dental cleanings is vital to make sure that your smile is bright, aesthetically pleasing, and in excellent shape. To achieve this, it's crucial that you trust a dentist who is equally as committed to the health of your oral structures. Our team of dental practitioners at Parker West Dental Associates in Plano, TX is dedicated to improving the lives of our wonderful patients with an individual approach to oral care. We encourage local patients to get in touch with our facility when you have time to schedule an appointment for a routine dental cleaning.