How to Find a Restorative Dentist in Texas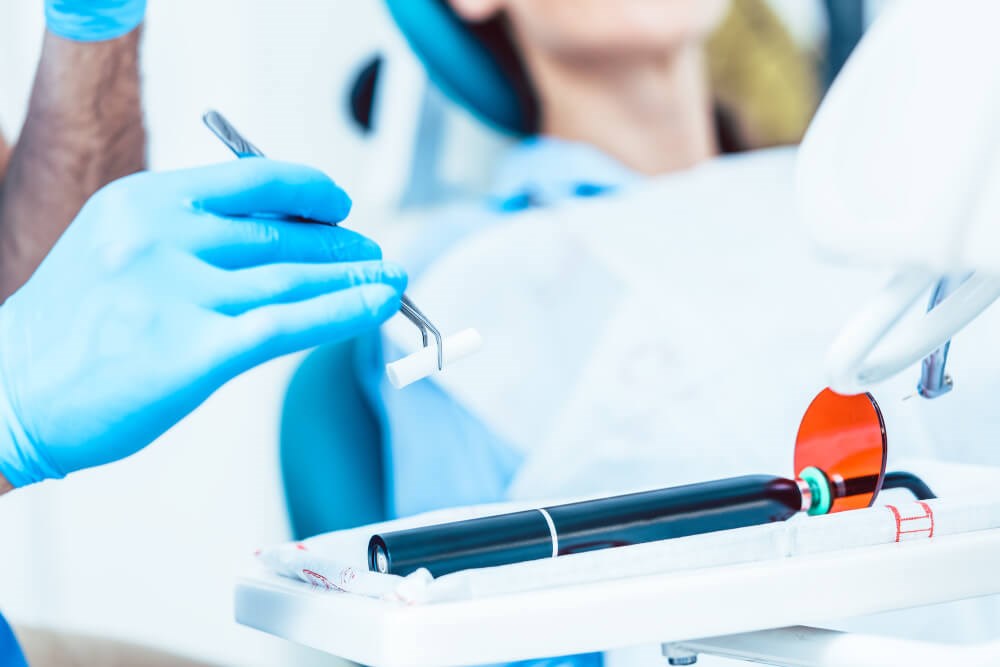 The global dental market is going to be worth nearly 40 billion dollars by the year 2024. That's almost double what it was worth in 2015.
Why are we seeing this explosion of interest in general, cosmetic and, restorative dentist work?
Well, more people are beginning to understand the value an incredible smile can bring to their personal, professional, and romantic lives. That coupled with the fact that dental insurance is becoming more commonplace is turning up demand in a big way.
The biggest barrier most people in Texas run into when seeking out a restorative dentist is finding a qualified practitioner in their area.
To help you with your search our team has compiled some tips that will help you find an excellent dental practice.
1. Ask Friends and Family
Word of mouth is a powerful means of finding a restorative dentist that operates in your community. Talk to your family and friends. Ask them if they have a relationship with a Texas dentist that they trust.
Any recommendations that you get you can confidently add to your shortlist of dental professionals.
2. Leverage the Internet
If your family and friends are short on recommendations or if you're just looking to bolster your short-list, the internet is a great place to expand your dental search.
Going on Google and typing in searches like "Dentist in Plano, Texas" or something similar can help you quickly identify dentists that practice restorative dentistry.
You can then dig deeper into any dental leads you come up with by using review sites to see what a dental practice's online reputation looks like.
If you can't find any reviews for the dentist you're considering, check out their website to see if they have any testimonials.
3. Consider Ease of Access
We understand that it can be hard to work getting regular dental care into your routine. That's why we always recommend that patients make accessing their dental care provider as easy as possible by picking a practice that's in their vicinity.
Another thing to consider is a dental practice's hours. If the dentist you're thinking of going to doesn't offer weekend hours and is limited during the week to hours when you're at work, booking an appointment could be impossible.
Bottom line, the easier a dental office is going to make it for you to partake in their services, the more consideration you should be giving them.
4. Look at Education and Honors
Not all dental practices are created equal. That's why understanding the education and accolades your team of oral care professionals carry is essential when deducing whether or not they have the experience your healthcare needs require.
A dentist should be open about their educational background. They should boast a learning record that instills confidence.
As an added bonus, any dentist that has been recognized by local or broader publications as being among the top dental practitioners is worth giving extra consideration to.
5. Understand If Your Dentist Specializes in Your Specific Needs
You don't want to walk into any dental office and just assume that they have the know-how required to take care of your unique needs.
For example, if you're looking for restorative dental work (crowns, bridges, onlays, etc.), you'll want to find a dentist that can share with you their experience as a restorative dentist. The same is true if you're looking for cosmetic dentistry procedures.
Always assess a dentist's website to see what information they're willing to share on the different disciplines of dentistry they excel in.
6. Meet In Person
Nothing brings more clarity to a restorative dentist search in the state of Texas than an in-person meeting. When you meet a prospective dental partner in person, you can get a feel for the office, the professionalism of the practice's staff, and you can assess how the practice's owner makes you feel.
In your meeting with the dentist, if your considerations make you feel comfortable and instill confidence that they can help you meet your oral health goals, you've more than likely found a solid practice.
7. Go With Your Gut
It may be that multiple dentists on your short list "check all of the boxes". When that happens, it can be hard to decide on which dental practice to call home.
At the end of the day, if you're having trouble deciding between two practices, go with your gut. Which practice made you feel better? Which practice will be easier to get to?
Whichever dental practice feels like it will integrate best into your life and will meet your expectations is the one you should give your business to.
Remember, picking a dental provider isn't a one and done thing. If ever you find yourself dissatisfied you can move on.
The important thing is that you do your diligence and give yourself the best opportunity to find a provider that can improve the quality of your life.
Wrapping Up How to Find a Restorative Dentist in Texas
As we've shared with you above, the process of finding a restorative dentist starts with seeking referrals from friends, family, and the internet.
Once you have a shortlist, you'll want to leverage our tips above to filter down your options and ultimately, give your business to a dentist that has the best chance of serving your needs.
If you live in the Plano, Texas area and are looking to partner up with one of the best dental practice's in the country, give our team a try.
At Park West Dental Associates, Dr. Dguyen, DDS, has helped patients like you meet their dental goals quickly and comfortably.
Learn more about our restorative dental procedures and schedule your first appointment with us today!