I Was Born With A Missing Tooth--Is A Dental Implant The Answer?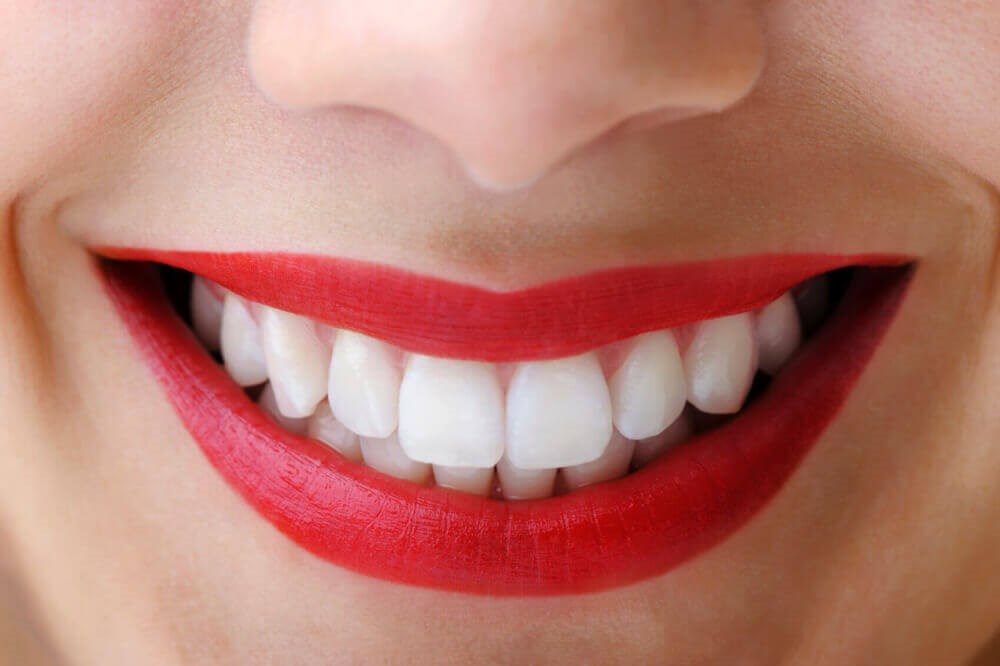 It can be difficult to force a smile when worried about a missing tooth. Missing or chipped teeth can mess with a person's self-confidence and there is no reason why you should suffer any longer with this type of dental issue. Dental implants can be an excellent solution to enhancing or correcting a patient's smile by removing the appearance of missing teeth so a patient feels like smiling again. The cosmetic dentists at Parker West Dental Associates in Plano, Texas help restore their patients' smiles with the latest technology in dental implants. Patients can feel good again when smiling plus improve their overall oral health by eliminating missing teeth. Here is some helpful information on dental implants and what this dental solution can do for you!
Dental implant help
Dental implants are surgically placed into a patient's jawbone in order to secure a metal post or screw that will connect the crown (new tooth), bridge or permanent denture to the target area. Dental implants are essentially an artificial root and tooth to replace any missing teeth. The implant structure will bond with the patient's natural jawbone and become a secure base for the new tooth or teeth. They are an excellent way to provide patients in Plano, TX with a natural-looking, long-lasting solution so their smile can look great again!
Dental implants and how they work
There are two types of dental implants typically used today. A subperiosteal implant is commonly used today and placed on top of the bone with a metal framework post protruding through the gums in order to hold artificial teeth. This an excellent solution for patients who are unable to wear conventional, removable dentures due to bone loss in the jawbone. The other type is endosteal implants which are placed in the bone. Typically the most popular kind used by cosmetic dentists and used with patients as an alternative option for bridges or removable dentures. Each implant can hold one or more artificial teeth in order to restore a patient's confidence that their missing tooth issue will be permanently resolved.
Why choose dental implants?
As always, if you are dealing with a missing tooth or teeth, you should consult a cosmetic dentist to get their recommendation. Dental implants are a safe and lasting option for patients so regular daily activities like eating and talking are not inhibited. There is no worry about them slipping out of your mouth or causing any change in your facial appearance or speech. Dental implants even stimulate bone growth so they can preserve your natural jawbone structure while enhancing your smile!
Who is a good candidate for dental implants?
Your gums or bone structure have to be healthy in order to be a good foundation for dental implants and get the best results. Unhealthy gums or a soft bone structure are two factors that can hinder a dental implant being effective. Getting a patient's gums healthy or doing a bone graft to build up the jawbone structure may be necessary to ensure a patient will be a good candidate for implants. Dental implants are also not recommended for younger patients as their bone structure is still growing and adult patients who are smokers. Smoking can hinder the healing process and cause the dental implant to not take properly.
Dental implant recovery
Immediately following surgery, you will experience some discomfort, swelling and minor bleeding but this is all normal for dental implants. Normal recovery time from dental implant surgery can vary and depends on how many dental implants were done. If you had only one dental implant and crown then your recovery time will be less than a patient whose cosmetic needs were more. Once the implant is healed, then the cosmetic dentists at Parker West Dental will move forward on the permanent restoration process. While recovering it is advised to avoid hard foods that could possibly damage the new implant as well as abstain from smoking, using any tobacco products as well as drinking alcohol. Once fully healed, staying on top of daily brushing, flossing and regular dental check ups will ensure your new implant will be a long-lasting solution to your dental needs.
Learning more
If you have decided you want to get rid of your missing tooth or teeth so you can feel confident when smiling again then setting up a consultation to learn more about dental implants should be your next step. Contacting the Plano, TX cosmetic dental experts at Parker West Dental will help you determine if you are a good candidate for dental implants. You will get an idea of pricing and how many implants you may need. Dental implant pricing is dependent on how many teeth need to be replaced, the number of implants needed and the location of the target area(s). In some cases, dental insurance may cover your implant needs if considered a restorative medical need and not just cosmetic. Our dental team can help verify any insurance benefit or coverage.
Dental implants can be a great solution to replace any broken or missing teeth. They provide patients a natural-looking, permanent solution so that normal daily activities are not hindered with getting your smile fixed. Restoring your smile with dental implants is an easy solution, especially when done by the expert cosmetic dentists at Parker West Dental Associates. If you want to resolve your issue of a missing tooth or teeth then call or schedule your consultation at Parker West Dental in Plano today!