I'm Looking For A Cosmetic Dentist In Plano. What Do I Need To Know?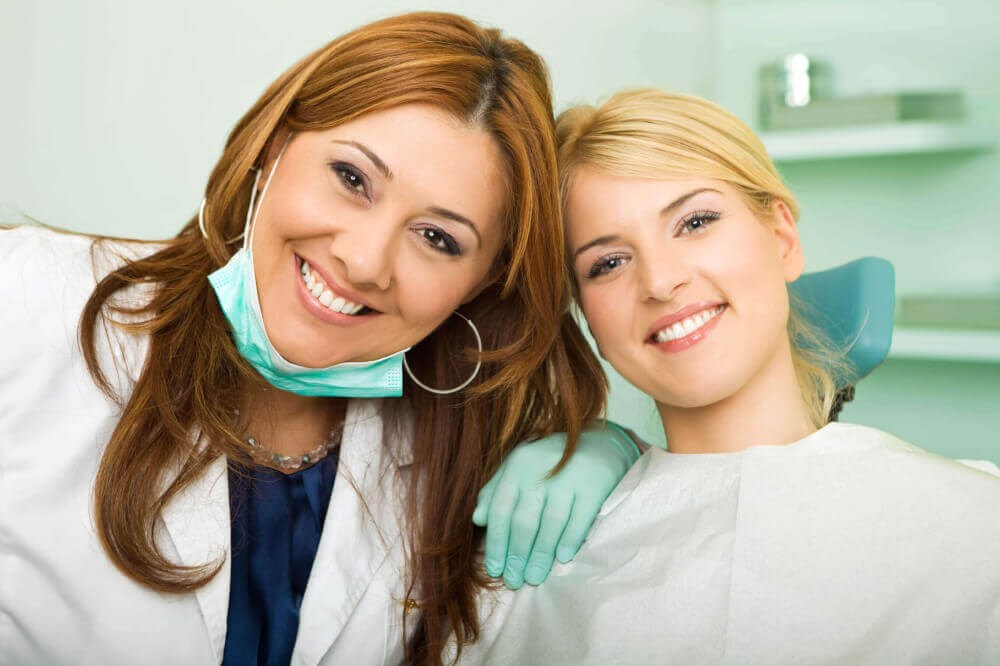 Are you looking to change something about your smile? Is there something about your teeth that you need professional help to correct? Getting the smile you always deserved involves finding a cosmetic dentist that can help but not every dentist is qualified. Unfortunately, cosmetic dentistry is a title not regulated by the American Dental Association so any dentist can "claim" to be a cosmetic dentist but do they have the qualifications and experience? Cosmetic dental procedures require more training, skill and experience in order to give patients the best results for their smile.
The cosmetic dentists at Parker West Dental Associates in Plano, Texas are skilled and highly experienced to provide their patients with restorative and cosmetic dental care. Women and men who need cosmetic dental help can be assured when turning to experienced cosmetic dentists that they will love the way their new smile looks. So what do you need to know to find the right cosmetic dentist in the Plano area? Let's take a look at what you need to know and get you started in the right direction for your cosmetic dental needs.
Right credentials
Today there is more patient demand for dental cosmetic help, which leads to dentists competing for procedures who may not be qualified. Cosmetic dentists need extra training and expertise with certain dental procedures in order to give patients the best care so making sure your cosmetic dentist has the right credentials is key. Check online to see where they went to school or where their extended course training for dental cosmetic work was done. Most highly qualified and experienced cosmetic dentists are also members of the American Academy of Cosmetic Dentistry. Picking a cosmetic dentist that is part of this association means she/he has completed certain requirements and is a professional dentist that cares about being at the forefront of their cosmetic dentistry field.
Additional cosmetic training
A qualified and specially trained cosmetic dentist will take additional courses that are concentrated in the cosmetic aspect of dentistry. Additional training postgraduate work will include special training with porcelain or custom veneers, dental implants, teeth-whitening restorations, Invisalign, as well as other techniques to offer their patients the latest cosmetic dental options. Don't hesitate to ask your dentist about their extended cosmetic studies in order to ensure they have had additional training in these types of cosmetic dental treatments.
Getting referrals
Some of the best references come from family or friends that have had cosmetic dental treatments done. You can check a doctor's website and look at the references mentioned online but getting personal referrals and seeing the work they had done firsthand, in most cases, is a sure way of getting a cosmetic dentist you need. Even better, if a friend or family member has had work done and the only thing you know is that their smile looks amazing, that tells you they have natural results and a seasoned professional doing their restorations.
See their work
If you don't have a family member or friend that knows a cosmetic dentist then make sure to ask during your consultation to see actual before and after photos of their patients. You can see the kind of cosmetic dental work they have done and if you like the results you see. An experienced dentist that has done cosmetic work will have an extensive photo gallery or album to show potential patients and if they don't, then you should be concerned.
Latest technology
Cosmetic dentists interested in staying up to date with dental equipment or techniques with dental procedures should be an important factor when finding a cosmetic dentist. A dentist staying abreast with the latest cosmetic dental techniques or modern conveniences like digital x-rays, digital images for consultations or dental laser techniques will establish you are getting the best dental care for your cosmetic needs. There are also new and improved sedation methods so make sure and ask your cosmetic dentist if they can provide such techniques during cosmetic procedures.
Cosmetic dental costs
You may be tempted to pick a cosmetic dentist because they are the cheapest option but it would be advised to not base your decision on that factor. Unfortunately most cosmetic dental work is not covered by insurance, as it is considered elective dental work, but it doesn't mean you should pick a cosmetic dentist based on pricing. Many professional and qualified cosmetic dentists will offer a payment plan option or credit card option so you can get quality dental help to enhance or improve the way your smile looks!
Comfortable consultation
A consultation with your prospective cosmetic dentist is important. It is a good time to ask questions, see before and after photos and let the cosmetic dentist give their recommended dental plan for you. It is also a good opportunity to make sure you feel comfortable, not only them, but with their staff and office environment. You can see firsthand if they have up-to-date dental equipment and technology to handle your dental cosmetic needs but also see if they have a good plan of action to get you loving your smile again!
Your smile and dental care with a dentist is important especially if you need cosmetic help. With the advancements in dental technology, there are several options today for cosmetic help with your teeth but don't be fooled that any dentist is qualified. Make sure you find a trained, experienced cosmetic dentist that can give their patients the best end results. If you are unhappy with your teeth or smile then let the cosmetic dentists at Parker West Dental in Plano, TX help you figure out the best plan of action for you so you can love smiling again! Call or schedule your consultation appointment with Parker West Dental Associates today.