Take it a Shade Lighter! What Philips Zoom Teeth Whitening can do for Your Smile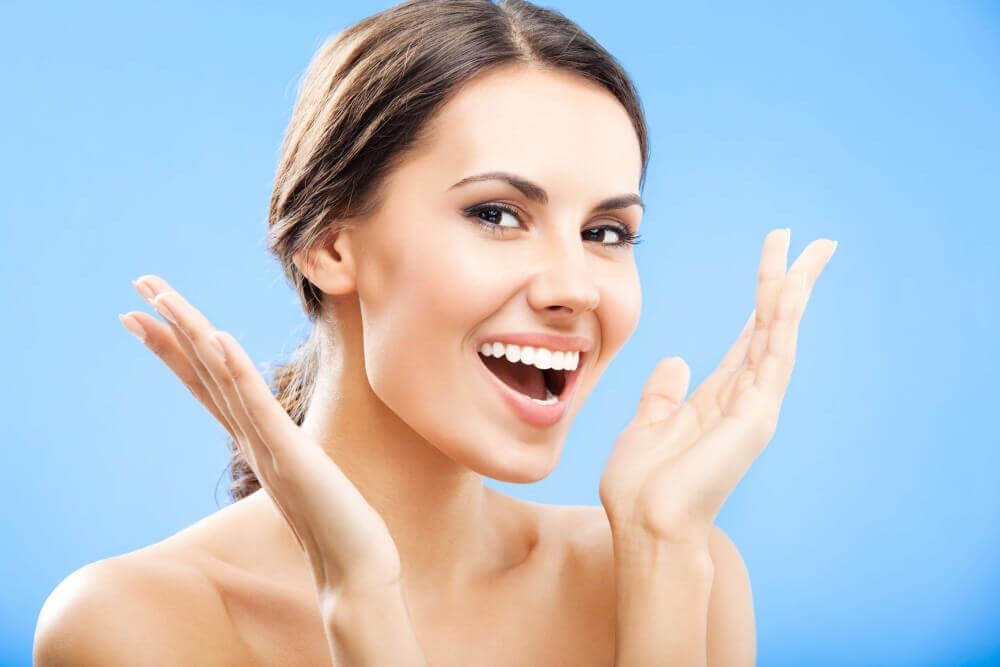 Not only can stained and discolored teeth impact the quality of your smile, but it also can cause your self-confidence to falter. After years of drinking coffee, tea, and red wine, the dull and yellow appearance of your teeth may cause you to be less inclined to laugh freely or smile genuinely for photos. It may be time to consider whitening your teeth. Philips Zoom laser whitening is one of the most popular procedures performed at Parker West Dental Associates in Plano, TX. It combines a special whitening solution with the power of LED light to significantly brighten your teeth and make them up to eight shades whiter in less than an hour. Learn more about this safe, innovative treatment and why it is so effective.  

What causes tooth discoloration? 
Contrary to popular belief, yellow, stained teeth are not always a sign of poor dental hygiene or disease. As we age, stains and discoloration can occur naturally as tooth enamel reduces to expose yellow dentin below the surface. Dietary and lifestyle choices also can be to blame. Caffeine and alcohol consumption, smoking, antibiotic use, excessive amounts of fluoride and trauma can further discolor the teeth and leave you feeling ashamed or embarrassed about their appearance. When stains are significant, specially formulated whitening toothpaste, natural remedies, and drugstore whitening kits may fail to brighten teeth to a level that you find acceptable.

Are you a candidate for Philips Zoom? 
Plano patients who wish to whiten and brighten the appearance of their stained and discolored teeth are ideally suited to undergo Philips Zoom whitening treatments. It is important to note that its extraordinary effects are best experienced on natural teeth and that the color of dental crowns, veneers, fillings, and other dental work will not be altered or improved as a result of treatments. Stains that result from the use of certain antibiotics may not lighten as much as patients might expect. In most cases, the teeth should not experience sensitivity issues following treatment. If you are allergic to peroxide or are a woman who is pregnant or breastfeeding, Philips Zoom whitening is not recommended.

How Philips Zoom Whitening works 
During your consultation at Parker West Dental Associates in Plano, TX, our cosmetic dentists will inquire about your teeth whitening goals, discuss the type of results that most likely can be achieved with Philips Zoom whitening, and answer any questions that you may have. In advance of your whitening treatment, your teeth will be cleaned, and your lips, gums, and face will be shielded to protect them from any potential side effects of the ultraviolet light.

A hydrogen peroxide-based gel solution will be applied individually to each of your teeth. The gel, which is powerful but not strong enough to damage tooth enamel, is activated with a revolutionary LED lamp that is aimed at the teeth to help speed the whitening process. When combined, the solution and lamp work together to penetrate the teeth, eliminate existing discoloration and stains and brighten your teeth. This treatment is repeated twice more before your session is completed in less than an hour. Afterward, a specially formulated gel will be used to protect the enamel of the teeth and reduce any sensitivity that may result. The remarkable whitening power of Philips Zoom also can be accomplished at home. Patients may opt to use custom-crafted trays to complete their whitening treatment on their own, or when they determine that the radiant smile achieved during their in-office treatment may benefit from a touch-up.  

Are there any risks involved? 
Some, but not all patients may experience a bit of tooth sensitivity following their Philips Zoom whitening treatment at Parker West Dental Associates. This is normal and should resolve itself within 12 hours of the procedure. It also may be helpful to use toothpaste and mouthwash that is specially formulated to lessen the effects on sensitive teeth.

Remarkable results 
The results of professional Philips Zoom whitening treatments performed at Parker West Dental Associates can be achieved quickly. Sessions require only about 45 minutes to complete. In fact, many Plano patients schedule treatments during their lunch break and return to work immediately afterward. They feel more confident courtesy of their dramatically brighter smile and are able to resume their normal activities right away. During a single appointment, teeth can be made up to eight shades whiter. However, many patients opt for additional Philips Zoom treatments to achieve and maintain an even brighter smile.

When good oral hygiene habits are practiced, and smoking along with the consumption of stain-inducing foods and beverages are avoided, your teeth can continue to look whiter and brighter for up to six months after your initial treatment. This is because the special whitening gel employed during Philips Zoom sessions is designed to penetrate the tooth more deeply than other whitening treatments. Performed under the guidance of our highly trained and experienced dentists, Philips Zoom also offers safer and more reliable results than can be achieved with drugstore whitening strips or clumsy trays, which often are uncomfortable and difficult to use. Over time, it is possible for some stains to develop on the teeth. Plano patients are welcome to schedule a quick appointment to address this or obtain a touch-up kit with detailed instructions for use at home.

Are you ready to quickly and safely transform your smile? The dramatic results achievable with Philips Zoom laser whitening treatments performed at Parker West Dental Associates in Plano, TX, can be dramatic and truly transformative. Contact us to schedule a consultation and learn how Philips Zoom can help boost your self-confidence along with the wattage of your smile.